Red Faction: Guerrilla - Steam Edition
RRP: $19.99
Our price: $3.50


Steam Edition Feature Highlights:
Added Steam Trading Cards
DirectX 11 Render Backend instead of DirectX 10 (DirectX 9 still available as fall back)
Added Wrecking Crew maps: RUINS, REPURCUSSION, IMPERIAL, EXPANSION, FROST, ABANDONED
Added Behemoth Mode
Matchmaking and Multiplayer via Steamworks
Added Host Migration functionality
Added Join in Progress functionality to join matches that are already started
No Games for Windows Live sign-in required
Leaderboards via Steam
Voice Chat via Steam
Achievements via Steam
At first launch the game attempts to migrate savegames from GFWL to the new system
Added Russian, Polish and Czech Localization

Misc Changes:
Added Achievements to DLC content
Fixed camera speed in vehicles
Steam offline mode enabled
Removed XP limitation for all multiplayer game modes.
Added voice chat "push to talk" option. It's enabled by default and it can be changed in the audio options. It's binded to key "Z" by default.
Added "Join chat" in matchmaking lobby. When using this option you will be joining RFG chat root
Changed minimum player number for Siege and Large Mixer to 6
Fixed mouse acceleration when driving walkers
Added ability to view Steam Gamer profile in leaderboards and in-game scoreboard
The time limit between lobby disconnects is doubled
Minimum players required to start the team game is four and for normal game it's three.
Removed Aim Assist in Multiplayer
Various Stability improvements
About the Game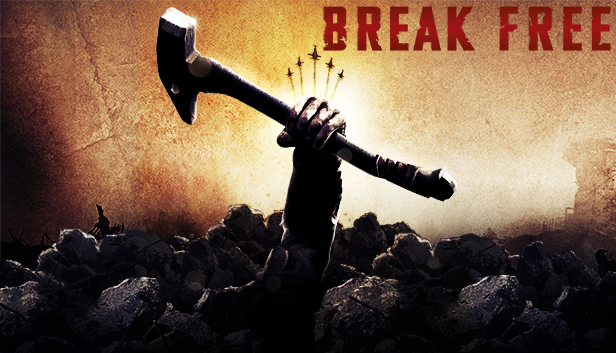 Set 50 years after the climactic events of the original Red Faction, Red Faction: Guerrilla allows players to take the role of an insurgent fighter with the newly re-established Red Faction movement as they battle for liberation from the oppressive Earth Defense Force. Red Faction: Guerrilla re-defines the limits of destruction-based game-play with a huge open-world, fast-paced guerrilla-style combat, and true physics-based destruction.
Key features
Open World Guerrilla Warfare — You decide who, when, where and how to battle. Utilize guerrilla tactics, improvised weaponry, and modified vehicles to lead insurgent attacks on EDF targets. Launch attacks based on your own gameplay style, take on missions in any order you choose, or engage in destructive activities to weaken the EDF's grip on Mars.
Strategic Destruction — Use destruction to your tactical advantage, setting ambushes or chain reaction explosions to attack enemy strongholds and permanently modify the game environment. Leverage fully-dynamic physics-based destruction to improvise on the fly: blow holes in a wall or floor to set an ambush or escape, take out a staircase to stop your pursuers, or drive vehicles through blown out walls.
Evolving & Emergent Gameplay — Carve your path through an ever changing landscape as you improvise your combat tactics - mixing gameplay styles, vehicles, weapons and explosives to defeat the EDF.
Epic Sci-Fi Setting — Explore the huge, unforgiving Martian landscape, from the desolate mining outpost of Parker to the gleaming EDF capital city of Eos; then tear through the fully destructible open-world environments swarming with EDF forces, Red Faction resistance fighters, and the downtrodden settlers caught in the cross-fire.
Multiplayer Combat — There is no place to hide when you put your guerrilla warfare skills to the test in a variety of highly destructive multiplayer combat modes.
SYSTEM REQUIREMENTS
Windows
Minimum:
OS: Windows Vista®/XP/7/8
Processor: 2.0 GHz Dual-Core Processor (Intel Core 2 Duo or AMD Athlon X2)
Memory: 1 GB RAM
Graphics: 128 MB 3D Video Card w/Shader Model 3.0 Support (Nvidia GeForce 7600/ATI Radeon X1300)
Hard Drive: 15 GB free hard drive space
Recommended:
OS: Windows 7/8 for DirectX® 11
Processor: 3.2 GHz Dual-Core Processor (Intel Core 2 Duo or AMD Athlon X2)
Memory: 2 GB RAM
Graphics: 256 MB 3D Video Card w/Shader Model 3.0 Support (Nvidia GeForce 8800/ATI Radeon HD3850)
Hard Drive: 15 GB free hard drive space