Forza Horizon 2 (EU ONLY)
Release Date: 30 Sep, 2014
3461
RRP: $39.99
Our price: $30.64
NOTE: This game will redeem on Xbox accounts in the EU only.
Explore a massive, living open world
The next evolution of the best-in-class Forza graphics engine delivers full day and night cycle with spectacular weather, lighting, and visual effects. Immerse yourself in a vast, wide-open world brought to life in stunning detail. A world of beauty and freedom awaits.
Action-packed driving
Smash through fences onto back country dirt trails, plow though fields of crops and dense forests, and discover new shortcuts on your thrilling, high-speed adventures. Take risks and earn rewards for showing off your driving skills and style.
Instantly connect with friends
Jump between solo and online play instantly. No lobbies, no waiting. Join or create your own Car Club of up to 1000 members to expand your network of friends and rule the leaderboards. In solo play, Drivatar technology fills your world with your friends even when they aren't online with you.
Your ultimate car fantasy
More than 200 of the world's greatest cars to drive—from extreme off-roaders to modern supercars, classic muscle and more—are recreated in obsessive detail, with full cockpit views, including functional windshield wipers, working headlights, and authentic interiors.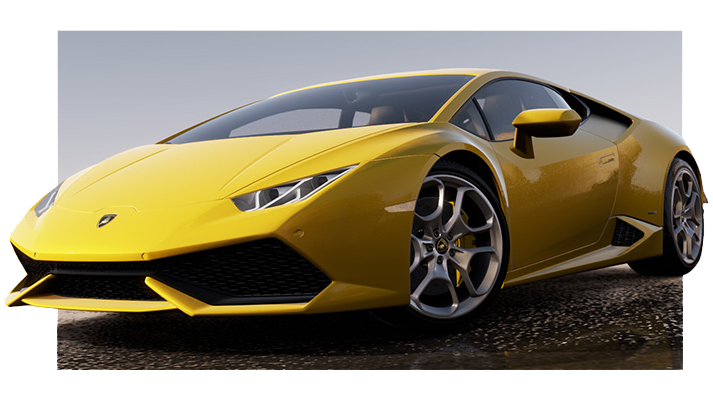 "Forza Horizon 2 is one of the best racing games ever made."