Edge of Space
Release Date: 28 Jun, 2013
3433
RRP: $10.99
Our price: $1.81
Featuring Official Terraria Content!
About the Game
Suit up as an operative of the Ark Corporation, sent to the farthest reaches of the universe in search of habitable planets to terraform. However, after the long space journey you awaken from cryosleep to find that your ship has gone way off course and is disabled near a strange new world. With no choice but to descend to the surface and figure out how to survive long enough to complete your mission, you step into the escape pod.
Along the way you'll gather resources to craft armor, weapons, facilities, and vehicles to help you explore the world and conquer its aggressive inhabitants. Your base of operations will evolve from a few basic facilities exposed to the elements into a hardened fortress full of advanced technologies that let you accomplish amazing improvements to your equipment and alter the environment itself.
Be careful, though; almost everything down there wants to kill you, including fierce laser space sharks, artillery-toting polar bears, wickedly quick jetpack penguins, and even crazier horrors. Out on the Edge of Space, you must adapt or you die. Good luck, ArkCo Operative!
Key Features
Open World Exploration– Dynamically-generated 2D sandbox set in the deepest recesses of space, explore randomly generated caverns, wormhole anomalies and dive deeper into the planet to discover valuable resources and other rare phenomenon.
Crazy Creatures – Hordes of enemies and epic bosses ranging from Artillabears, squid pandas, jetpack space penguins, and laser space sharks; not to mention epic bosses like DJ Penguin and Omegatron
Cooperative Exploration – Engrossing gameplay, built from the ground up, to support multiplayer focusing on cooperative exploration and combat with team-based tactics.
Advanced Crafting System - Using the power of science, craft advanced technology for weapons, gear and base constructions from basic resources
Loads of Armor – Ranging from stat boosting battle armor to quirky vanity costumes, craft armor to survive the changing environmental conditions and specialize in different aspects of mining, exploration, and combat.
Weapons – Create a wide-variety of dynamically generated weapons ranging from guided rocket launchers to Experimental Gauss Rifles and discover new advanced weaponry to expand your arsenal.
Research System – A new research system allows players more freedom to discover new areas of technology in exploration, combat, base building, and much more.
Command Center Management – Establish your central base of operation by creating the ultimate Command Center customized with defensive turrets, hangers and repair drones. Make improvements to protect yourself from the constant environmental changes like radiation storms and other anomalies.
PIOS (Power Input Output Systems) – A simple drag and drop tool, letting you design electrical systems as basic as powering a light or as complex as creating your own logic gates.
Pets – Create and collect pets that assist you on your epic exploration of space by granting defensive, offensive, or exploration perks.
Anomalies - Random world events both dangerous and helpful
Vehicles - Craft items from hover boards to massive mechs to safely explore the dangerous world
Terraforming - Conquer space by turning the land into a livable habitat
Continual Support – Regular post-launch updates will bring fresh new content
SYSTEM REQUIREMENTS
Windows
Minimum:
OS:Windows 7
Processor:2.9 ghz or higher
Memory:2 GB RAM
Graphics:512 MB Video memory
DirectX®:9.0
Hard Drive:900 MB HD space
Other Requirements:Broadband Internet connection
Welcome to the Edge

You have awoken in a strange world you know nothing about. You've entered a world for the first time!
One of Us

If you want to go fast, go alone. If you want to go far, go together. You have joined another players server.
It's Not The Fall...

It's the short stop at the end. Die from falling damage.
Building Better Worlds

Terraform a primal zone.
What's Radiation?

Die from exposure.
My Domain

Dominate 10 Areas.
It Takes a Village

Collect 5 NPCs
Dirt ROCKS!

Mine 5,000 blocks.
Creature Feature

Kill 300 creatures.
Winter is Coming

Visit the Comet Biome.
Smarty Pants

Spend 100,000 Science XP.
Healthy Appetite

Eat 10 Food Consumables.
Desert Power

Visit the Barrens Biome.
Me and THIS Army

Collect 15 NPCs.
Fun Dungeon

Complete a Dungeon.
OMGTron

Defeat Omegatron.
Don't Fear the Reaper

We'll be able to fly... Use 100 Cryorods to keep the fight going!
Over 9000!

Activate 16 Upgrade Platforms.
You Win Again, Gravity

Die from falling damage 25 times.
Buffet

Eat 100 Food Consumables.
Lumberjack

Cut down 1,000 formations.
Devourer of Worlds

Mine 1,000,000 blocks.
Glutton

Eat 1,000 Food Consumables.
Moonwalker

Jump 1,000,000 times!
Polar Bears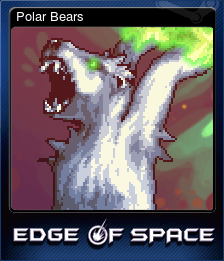 Penguins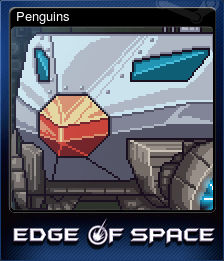 Omegatron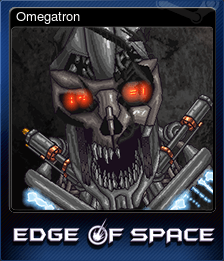 Jelly Mother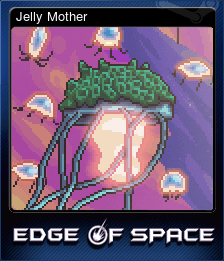 Crabs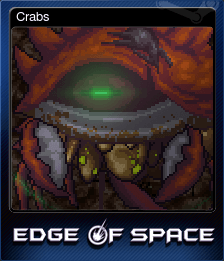 Piranhavore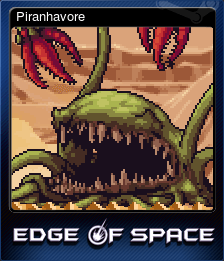 Auto-Hunters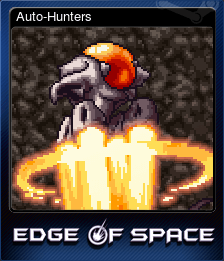 Clinchworm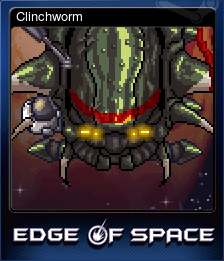 Headhunters