Moto Racer 4
RRP: $29.99
Our price: $1.21
About the Game
OVERVIEW:
In a world where freestyle and risk-taking dominate, impose your riding style all around the world. Impress your opponents and win races with class!
Moto Racer 4 is racing game you can play on asphalt or dirt in single or multiplayer mode (up to ten players).
Master drifting, wheelies, sharp turns and other techniques to earn a place on the podium!
Customize and upgrade your bike! Progress through Moto Racer 4 and take in the stunning environments.
From the United States to the Asia by way of the desert, Moto Racer 4 takes you through perilous, breathtaking courses at 100 miles an hour.
Obstacles, hell-bent opponents, traffic and even police will get in your way to try to stop you. Go off road and use each course's unique features to your advantage to find the best shortcuts.
KEY FEATURES :
1 GAME, 2 CATEGORIES: ASPHALT & DIRT


EVEN MORE CHALLENGES - In Progression mode, advance through the game and complete challenges to unlock even more content!


IMPRESSIVE, VARIED ENVIRONMENTS - From the Bay Area to the Asia by way of the desert, become the freestyle king by stringing together tricks on the most unlikely of terrains.


CUSTOMIZABLE BIKES - Customize your bike however you like to reflect your unique style.


CHALLENGE YOUR FRIENDS - Face your friends on split screen or on line in multiplayer mode with up to 10 players at one time!
SYSTEM REQUIREMENTS
Windows
Minimum:
OS: OS: Windows Vista, 7, 8, 8.1 or 10
Processor: Intel Core 2 Duo CPU E6550 at 2.33GHz
Memory: 4 GB RAM
Graphics: Video card must be 1 GB or more and should be a DirectX 11 - compatible
DirectX: Version 11
Storage: 12 GB available space
Sound Card: DirectX compatible
Mac OS X
Minimum:
OS: OS X 10.9.2
Processor: Intel Core 2 Duo 2.4 GHz
Memory: 4 GB RAM
Graphics: OpenGL 4.1 compatible
Storage: 12 GB available space
Rookie

Succeed a challenge
Mom! Look at me!

Do a trick
Attack of the plumber

Land on an opponent and make him or her fall down
Whiplash

Perform a whip on a dirt bike
To infinity and beyond

Keep your light trail for 120 seconds
Olé

Do 250 wheelies
Start with Style

Reach a total of 50,000 style points in one race
Mid-air choreography

Reach a x10 style combo
Outrageously good

Do a 5-second burn out… and win!
Street hawk

Score 3000 high-speed points in one go
This one's for you, Paul!

Do a wheelie on the Great Wall of China
Acrobat

Reach a total of 150,000 style points in one race
The Leech
Reach a total of 180 seconds of slipstreaming during a race
Fancy meeting you here!
Finish a private online game
Brush with death

Brush against vehicles in traffic 300 times
Gravity

Reach a total of one hour in mid-air
Johnny, be good!

Successfully attempt 200 orange T.U.R.B.O boosts
It's all about style

Score more than 5 000 000 style points
Burnt rubber

(Secret achievement)
Tightrope walker

Do 3500 wheelies
Bend the knees

Successfully attempt 50 perfect landings in one race
Black belt in Style

Reach a total of 500,000 style points in one race
Feeling Saul lonely

Win the 3-3 challenge without using the turbo
Gently does it

Successfully perform 200 T.U.R.B.O landings
Future champion

Succeed chapter 5
The eagle has landed

Ride on a truck's trailer
Yamakasi

Do a Flip + Trick combo
100 % no mercy

Win 100 races online
A bridge too far

Move from one bridge to another over Spider Gorges
Fashionista

Customize Stella to the max
Single is simple, double is trouble
Do a double flip
Spartacus

You knocked down 100 riders with swerves
Young prodigy

Win the 6-2 challenge with a Gold performance
Controlled skid

Do a 250-meter drift
The ambassador's reception

Play a ten-player game
Perfectionist

Unlock 165 stars
Clean sweep

Succeed 55 challenges
Big bully

Make 100 online opponents fall down
Spanner in the wheels

Do 200 swerves
Champion of the world

Win a ten-player online championship
Heavy traffic

Succeed all the slalom challenges with 3 stars
Who's the boss?

Win a ten-player online game
R&D

Upgrade the T.U.R.B.O on Jody and Saul's bikes to the max
I believe I can fly

Score more than 800 points with a single trick
Fine wine gets better with age

Win all races in the 6-5 Championship with Amund
Uncharted

Find all the shortcuts in the game
Top mechanic

Upgrade Wrench and Bolt's bikes to the max
Top of the charts

Win the 9-3 challenge with a Gold performance
Highway to hell

(Secret achievement)
No competition

Finish a race 10s ahead of your nearest rival (single race - 'God' difficulty)
Armund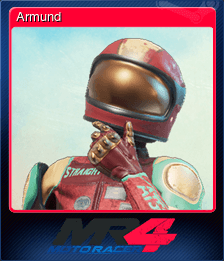 Bolt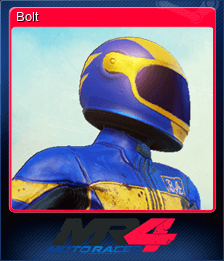 Igor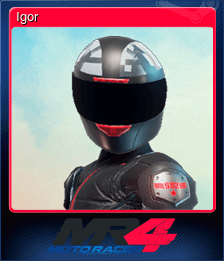 La Iguana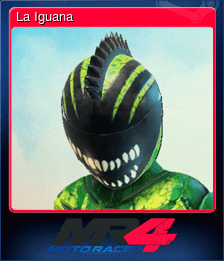 Jody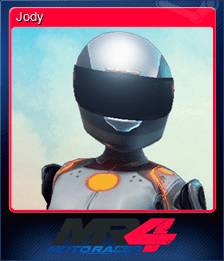 Saul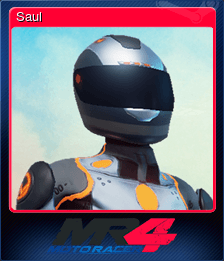 Sokudo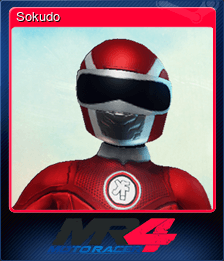 Stella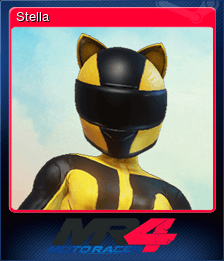 Wrench