Action Alien
Release Date: 26 Jun, 2015
2452
RRP: $3.99
Our price: $2.50
Jump into the action and battle your way through hordes of aliens from canyon deserts to tropical islands !
Complete the
story-driven levels
to
unlock upgraded weapons and perks
to achieve the maximum fire-power, or play the
survival game mode
and try to hold on for as long as possible ! There are many
different kinds of aliens
to fight in
various environments
, as much as
weapons and items to find
!
3 large open world maps set in different places and guided by story lines.

2 survival maps with the goal of resisting against aliens for as long as possible.

8 weapons ranging from the revolver, the tommy gun to the grenade launcher with each one having 2 levels of upgrade increasing their efficiency.

3 species of aliens requiring different tactics and weapons to defeat them.

Fully destructible environments as much by the player as by the aliens.

Perk system using credits points earned during playing to increase health, speed, jumps, melee kicks, etc...

Playable with Xbox-like gamepads and many customisable settings.
19 achievements to unlock, with Steam trading cards available and progress saved on the Steam cloud.
Action Alien
was formerly known as
The Alien Wasteland
, here is a blog post explaining the reasons of the change :
http://steamcommunity.com/games/382080/announcements/detail/840296458592791633
SYSTEM REQUIREMENTS
Windows
Minimum:
OS: Windows XP or Windows 7

Processor: 2 GHz Dual-Core 64-bit CPU

Memory: 2 GB RAM

Graphics: DirectX 9 Compatible GPU with 1 GB Video RAM

DirectX: Version 9.0c

Storage: 800 MB available space
Journey Routine

Kill 100 aliens.
(Almost) Under Control

Kill an alien with the last bullet of a machine gun or an assault rifle.
Cow-Boy

Empty all the rounds of a revolver with only deadly shots in less than 5 seconds.
Rationing

Blow up 8 aliens with one grenade.
Demoman

Demolish a part of a building with the grenade launcher.
The 2nd Amendment

Use every weapon during one game.
Warm Trip

Complete the wasteland map.
Rampage

Kill 1 000 aliens.
Kickboxing Championship

Beat 100 aliens with leg kicks.
Party Latecomers

Kill 15 boss aliens.
Not A Toy
Kill an alien boss with the pistol.
MacGyver

Unlock all upgraded weapons.
Strong Man

Unlock all perks.
Another Day In Paradise

Complete the tropical hotel map.
Refueled

Complete the petrol station map.
Plan B

Blow up 500 aliens with grenades.
Extinction

Kill 10 000 aliens.
Gold Finger

Unlock all golden weapons.
Tycoon Of The Wasteland

Earn a total of 10 000 credits.
Roamers Aliens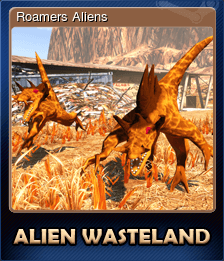 Spitters Aliens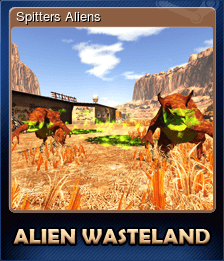 Walker Alien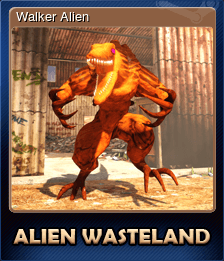 Survivor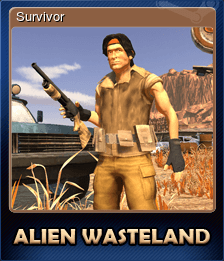 Car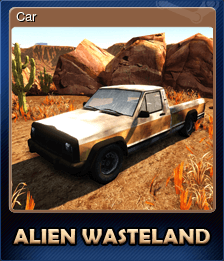 Plane