GOD EATER 2: Rage Burst
Release Date: 29 Aug, 2016
3114
RRP: $49.99
Our price: $7.14
About the Game
Start your journey in GOD EATER Resurrection as a new member of the GOD EATER elit squad. Your mission is to defeat the Aragami and gather material from them for research, but you come to realize that you are being drawn in to a giant conspiracy that will irreversibly alter the fate of humanity. Three years after the events of GOD EATER Resurrection, a mysterious red rain sparks a fatal pandemic called the Black Plague. Members of the Special Unit "Blood", an affiliate of the Fenrir Organization, are sent to investigate...
SYSTEM REQUIREMENTS
Windows
Minimum:
OS: Windows 7
Processor: Intel Core 2 Duo E7500 2.93 GHz / AMD Athlon 64 X2 Dual Core Processor 5600+ 2.9GHz
Memory: 3 GB RAM
Graphics: NVIDIA GeForce 9800 GT 1GB / AMD Radeon HD 6670
DirectX: Version 9.0
Network: Broadband Internet connection
Storage: 15 GB available space
Sound Card: DirectX compatible or onboard chipset
Recommended:
OS: Windows 7, 8, 10
Processor: Intel Core i3 4130 3.4 GHZ / AMD FX-4100 Quad-Core Processor 3.6GHz
Memory: 8 GB RAM
Graphics: GEFORCE GTX560 1GB / AMD Radeon HD 6850 1 GB
DirectX: Version 9.0
Network: Broadband Internet connection
Storage: 15 GB available space
Sound Card: DirectX compatible or onboard chipset
God Arc Compatible

Pass the aptitude test.
Divine Fodder

Gain strength by devouring an Aragami.
Jackpot

Discover a rare Abandoned God Arc.
Broken Bond

Break your first enemy bond.
Heirloom

Install a skill for the first time.
New Gear

Craft equipment for the first time.
The Power of Blood

Use a Blood Art for the first time.
Shared Power

Successfully use a Link Burst.
Camaraderie

Teach an ally a new ability.
Exploiting Weakness

Use a typed attack to devastate an enemy.
Swift Gatherer

Pick up three items after clearing a mission.
Special Mission Accomplished

Clear a special mission for the first time.
Skill Master

Activate 10 or more skill effects simultaneously.
The Distant East

Reach the Far East Branch.
God Arc Tuning

Upgrade equipment for the first time.
Destroyer

Break 100 bonds.
The Brink of Death

Perform link aid on an ally.
Peerless Support

Clear a mission with four link support devices.
Mourning

Pray for the soul of a fallen comrade.
Overcoming Grief

Deliver the final blow against Marduk.
Ultimate Attack

Use a fully-evolved Blood Art in combat.
The Spiral Tree

Unite the world to stop its end.
Cradle of Humanity

Work with Cradle to defeat the Kyuubi.
Togetherness

Complete all of an ally's Character Episodes.
A Moment's Respite

See an event activated by an ally's support skill.
Sanguine Liberation

Activate Blood Rage for the first time.
Distorted Balance

Witness a change in the Spiral Tree.
Prerequisite

Take down a Chrome Gawain alongside Livie.
Clash of Wills

Confront the one whose aim is destruction, and defeat an Einherjar.
Reunion

Meet your scattered companions once more.
Strength to Carry On

Continue Blood's fight in a world of destruction and renewal.
Far Over the Red Line

Activate Blood Rage at 500% God Arc Rage.
A Real Treasure

Obtain your first piece of rank 15 equipment.
Return of the Defense Unit

Forge unbreakable bonds of friendship with the Satellite Defense Unit.
Visions of Dread

Clear a Perilous Challenge mission.
Born of Misfortune

Defeat the Magatsu Kyuubi
Technical Mastery

Learn every Blood Art for a single melee weapon type.
Elite Unit

Clear 50 special missions.
Priceless Friendships

Complete all Character Episodes.
Most Trusted Ally

Use one type of equipment for 500 missions.
Devouring in Style

Spend at least 10 minutes trying on clothes.
Proud Survivor

Clear a difficulty 15 survival mission alone.
Thy Strongest Ally

Teach an ally all abilities.
Unstoppable Armament

Obtain a complete set of rank 15 equipment.
Far East Collection

Own 400 articles of clothing.
Legendary Unit

Clear 100 special missions.
Paragon God Eater

Collect all trophies.
Mukuro Kyuubi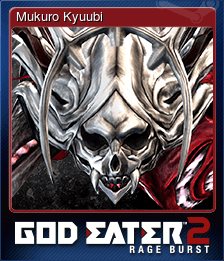 Silky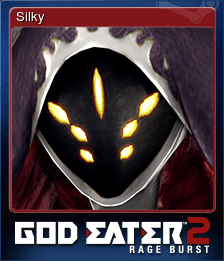 Magna Gawain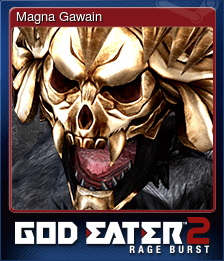 Orochi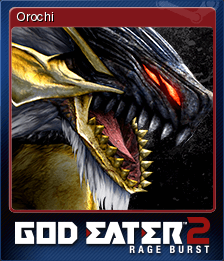 Livie Collete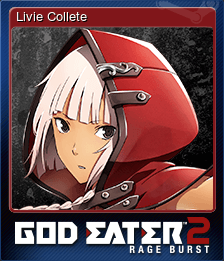 Julius Visconti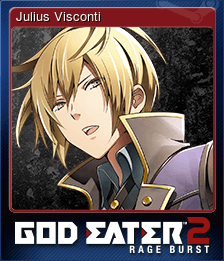 Gilbert McLaine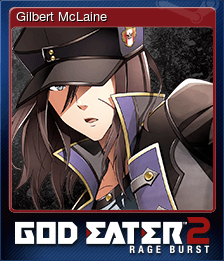 Nana Kouzuki