Screencheat
Release Date: 21 Oct, 2014
1221
RRP: $14.99
Our price: $3.42
About the Game
Screencheat is the ridiculous split-screen shooter where everyone is invisible so you have to "screencheat" (Screencheat - verb: to look at your opponent's screens. "Stop screencheating you cheater!"). Master a wide variety of one-hit kill weapons including a blunderbuss, a car engine that shoots bouncing plasma balls and a teddy bear loaded with explosives. Train your skills in the solo time trials then engage in fast and frantic combat with up to eight players locally on the couch or online. With colourful maps, unique modes and a huge number of customisation options including wacky mutators, Screencheat is the ultimate party FPS.
Ranging from the dependable Blunderbuss to the heroic Hobby Horse to the completely crazy Chefolet; a car engine that fires ricocheting energy balls, all are designed to deliver deadly satisfaction. Each weapon comes with its own unique advantages and disadvantages, encouraging wildly different play styles. These include not only the way a weapon shoots but also the 'tells' the weapon leaves such as the smoke from the blunderbuss or the trail of fire behind the Hobby Horse.
From traditional favourites such as Deathmatch to the completely unique Murder Mystery that challenges you to find and frag your specific target with a specific weapon. Play in teams or all against all. Challenge up to seven of your mates on the couch or online or a combination of both, the game is always split screen whether you are on or offline. When your friends aren't around, train your skills and learn the maps in the solo time trials or play against AI bots.

In the spirit of the best arena shooters you'll spend time traversing 11 maps via air vents and trampolines until you've acquired your target and fragged them accordingly. Each map is designed with colour-coded areas as well as plentiful landmarks such as statues, paintings and furniture that allow you to quickly locate other players without being able to actually see them.
Inspired by games like Towerfall we've provided players with a highly granular level of customisation to play the game the way they want to. Choose which weapons you'll allow, how and when they can be swapped or reloaded, apply time limits, adjust the victory conditions, penalties and more. To really mix it up stack on some Mutators such as slow mode, low gravity or flappy jump.
SYSTEM REQUIREMENTS
Windows
Minimum:
OS: Microsoft® Windows® XP or newer
Processor: 1.4GHz or faster
Memory: 3 GB RAM
Graphics: Any from the last 4 years
DirectX: Version 9.0c
Storage: 2 GB available space
Mac OS X
Minimum:
OS: OSX 10.6+
Processor: 1.4GHz or faster
Memory: 3 GB RAM
Graphics: Any from the last 4 years
Storage: 2 GB available space
SteamOS + Linux
Minimum:
OS: Ubuntu
Processor: 1.4GHz or faster
Memory: 3 GB RAM
Graphics: Any from the last 4 years
Storage: 2 GB available space
Just Getting Started

Reach level 5
Grim Return

Get a double kill with a returning Sörgeån
2 OP RIOT PLZ NERF

Play a perfect round of deathmatch with the Blunderbuss
Motion Sickness

Kill an opponent inside the center tunnel on Loop
I see you

Kill an opponent through multiple objects with the wall_Hacker
Sky Captain

Kill 1 opponent from each coloured area in Helix
Flanking Maneuver

Kill 3 opponents from behind with the Candelabra
One Shot X Kills

Get a multi-kill in One Shot
Can't have that

Kill someone in the hill when they have 1 second to win
Expert Fisherman

Harpoon 2 players in one shot with the Trappeur
Thrill Seeker

Spend 10 seconds off the ground without dying on Holy Mountain
The Real Experience

Play 5 games with 4 local players
Speed Demon

Spend over 75% of a round charging with the Hobby Horse
Not Bearied Yet!

Get a multi-kill from beyond the grave with the Bearbomb
Danger Close

Get a quad-kill including yourself
Patience

Win a round without ever missing a shot on Temple
Truly MLG

Stay in one place in the Garden for 1 minute
Amateur Cheater
Reach level 25
This is my Raifu, this is my Gun

Get 4 kills without reloading the Revolver Rifle
Lord of the Manor

Kill an Opponent inside a vent on the Manor
Life of the party

Play 20 rounds in a row in Party Mode
Shafted

Get a mutli-kill with a projectile weapon through a vent
Master Sleuth

Win a round of Murder Mystery without being killed
I am the Lizard King

Kill 5 Opponents from on top of the dinosaur in the Museum
Bombardment

Fire 50 grenades in Hill Campers and win
Lighting Climb

Win a round on Ascension in less than 30 seconds with the default mode settings
Journeyman Cheater

Reach level 50
The Spice Must Flow

Get 1 kill with each weapon in a round
Surfin' the USSR

Kill 5 players from the moving platforms on Steeple
You'll have a ball

Get a quad kill or more with a single Chefolet ball
Saltans Bane

Get 3 kills whilst bouncing on the floating cushions on Emir
Bronze Age

Get a Bronze medal or higher on all training missions.
Silver Century

Get a Silver medal or higher on all training missions.
Gold Class

Get a Gold medal on all training missions.
Red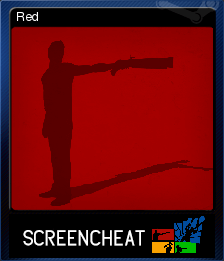 Blue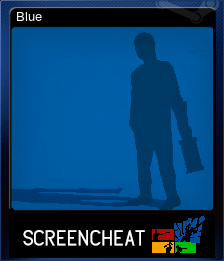 Yellow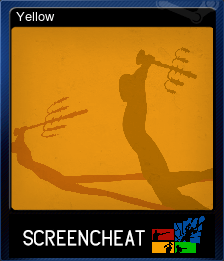 Green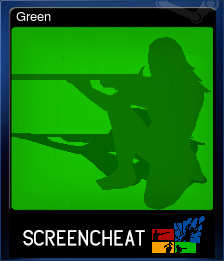 Red Vs Blue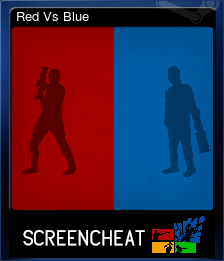 Green Vs Yellow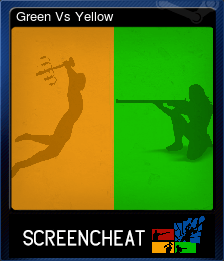 Team Deathmatch