Shu
Release Date: 4 Oct, 2016
1240

When the great and terrible Storm destroys the village, Shu embarks on a desperate journey to survive. Along the journey Shu encounters stranded villagers; survivors of the devastation that need help. In return for Shu's assistance, these peculiar characters grant unique special abilities that Shu can use to traverse the treacherous path ahead.
Shu and the villagers' only hope is to work together, in search of sanctuary - and a way to stop the Storm.
CAN YOU OUTRUN THE END OF THE WORLD?
Game features:
- 21 lush, expansive levels, set in 5 diverse lands including 'Caverns of the Nightjars' additional content
- A plethora of collectibles and secrets to discover
- 10 recruitable characters, each with their own unique power
- An incredible original soundtrack
- Compete in time trials to see who is the fastest out of your friends - or the world
Legal Notice / EULA
Copyright Coatsink Software & Secret Lunch 2016
SYSTEM REQUIREMENTS
Windows
Minimum:
OS: Windows 7
Processor: Intel Core i3 @ 2.13GHz or Equivalent
Memory: 3 GB RAM
Graphics: AMD Mobility Radeon HD 5000 Series or Equivalent
Storage: 3 GB available space
Additional Notes: 16:9 aspect ratio monitor
Recommended:
OS: Windows 7 onwards
Processor: Intel Core i5 @ 2.13GHz or Equivalent
Memory: 4 GB RAM
Graphics: GeForce GTX 750 1GB or equivalent
Storage: 3 GB available space
Additional Notes: 16:9 aspect ratio monitor
The Journey Begins

Complete the first level
Carer

Save your first Babby
Entomologist

Obtain a gold butterfly medal on any level
Learn to Fly

(Secret achievement)
Slow and Steady

Took over 8 minutes to finish a level
Hang Time

(Secret achievement)
Trick Shot

Collect 20 Butterflies without landing
Piece by Piece

Collect a Mural Piece
Don't Give Up!

Died more than 10 times on the same level
Coasting Through
Complete World 1
Sink or Swim

Leap out of Okoro water at the last second
Tree-mendous

Complete World 2
Canyon Warrior

Complete World 3
Cool Ruinings

Complete World 4
Getting the Band Back Together

Meet all of the Villagers
Time Killer

Get killed by a time slowed hazard
Once More for Good Measure

Smash through a pane of glass with Lombo in both directions
Sapling

Complete a level without dying
At Journeys End

Complete the game
Think Fast!

Avoid the airstream death trap in "Breathless at the Precipice"
Just one more go!

(Secret achievement)
Guardian

Save all Babbies in one world
Can't Catch Shu

(Secret achievement)
Bull Fighter

Ride the bull without dying
Freeze Frame Finish

Slow down time and dash to past the finish line
Faster Than Light

(Secret achievement)
Whirlwind

Beat one of Goo Shu's top times
Lord of the Butterflies

Obtain all gold butterfly medals
Sage

Complete a world without dying
New Species

Obtain a gold butterfly medal on any world 6 level
Historian

Collect all Mural Pieces
Babbysitter

Save all Babbies in any world 6 level
Bryn's Corner

Visit all of Bryn's corners
Saviour

Save all Babbies
Challenge Accepted

Set a time on all levels
Cave of Wonders

Complete world 6
Towering Over the Competition

Beat Goo Shu's Tower Time
Give it your all

100% all levels
Spelunker

Obtain a no deaths medal on any world 6 level
Great Sage

Obtain "No Deaths" badge for all levels
Conquered the Caverns

100% all world 6 levels
There can only be one

Beat the Goo Shu time on all levels
Chom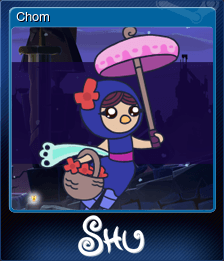 Joro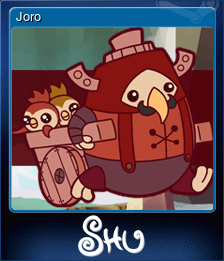 Keela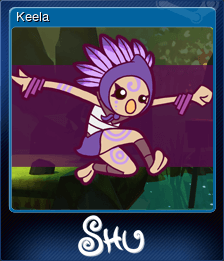 Lati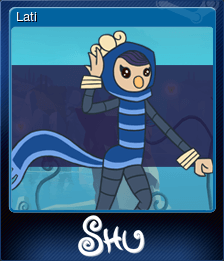 Lombo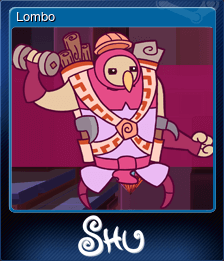 Melo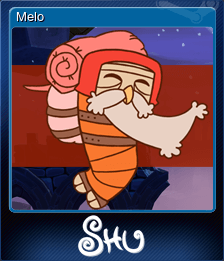 Okoro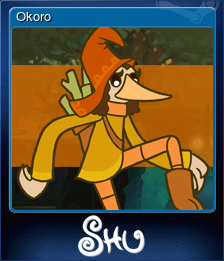 Pasu & Posu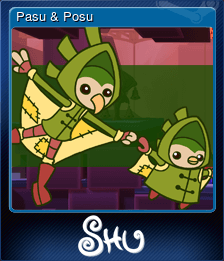 Shu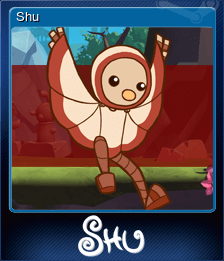 Spidli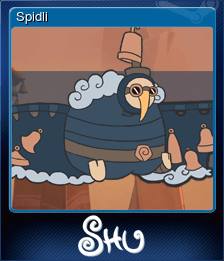 YRB