The Escapists - Fhurst Peak Correctional Facility
Release Date: 13 Feb, 2015
1805
Description
This content requires the base game The Escapists on Steam in order to play.
Here's your chance to get the first map for The Escapists - Fhurst Peak Correctional Facility. This prison was originally a bonus prison included for Early Access members, but due to popular demand it is now available here as an additional prison.
Fhurst Peak Correctional Facility is a medium security establishment and will provide players with a moderately stiff challenge. Whilst compiling their master escape plan, prisoners will be able to enjoy the wide open spaces, partake in some exercise in the extremely well equipped in-house gym, then finish off the day with some culinary delights from the generously proportioned canteen. As always we would like to wish you a pleasant stay here at Fhurst Peak, and would gently remind you - don't forget to Escape!
Legal Notice / EULA
The Escapists. Developed by Mouldy Toof Studios. © 2014. The Escapists and Mouldy Toof Studios are trademarks or registered trademarks of Mouldy Toof Studios. The Escapists published by Team17. © 2014. Team17 is a registered trademark of Team17 Digital Limited. All other trademarks, copyrights and logos are property of their respective owners.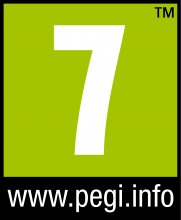 SYSTEM REQUIREMENTS
Windows
Minimum:
OS: Windows XP
Processor: Dual Core CPU 2.4 gHz
Memory: 2 GB RAM
Graphics: Intel HD Graphics 4000, Nvidia GeForce 8000, ATI Radeon HD 4800 Series
Sound Card: Windows Compatible Card
Additional Notes: We recommend updating your PC's hardware drivers before playing. If your PC is no longer supported by your manufacturer and your hardware drivers are very old, you may experience difficulty running the game. Please check with your PC manufacturer for more details.
Mac OS X
Minimum:
OS: OSX 10.8 Mountain Lion
Processor: 2GHz Intel Core 2 Duo
Memory: 2 GB RAM
Graphics: Nvidia GeForce 9400m
SteamOS + Linux
Minimum:
OS: Minimum Ubuntu - 12.04; Recommended Ubuntu - 14.04
Processor: Dual Core CPU 2.4 gHz
Memory: 2 GB RAM
Graphics: Intel HD Graphics 4000, Nvidia GeForce 8000, ATI Radeon HD 4800 Series
Sound Card: Linux Compatible Card