Colonial Conquest
Release Date: 28 Jul, 2015
963
RRP: $9.99
Our price: $3.72
Colonial Conquest
is a conquest simulation set in the Victorian age of warfare and expansion of the late 1800's and early 1900's. The object of the game is to become the dominant major power throughout the world. Players can be one among six of the great powers of the time: Great Britain, Germany, France, USA, Japan or Russia.
Features
Return to the era of Golden Warfare and rule one of handful of powers which had been shaping the face of our present world.
Sail, ride and march across the globe as your nation flexes its military and economic muscles.
Supplement brawn with subterfuge and use cloak and dagger tactics such as subversion and espionage.
Compete with the European hegemons in their final golden days before they engulfed the world in the flames of the first global war.
Play as one of the then two raising behemoths: the United States of America or Imperial Japan; or as one of the main European power to roll them back within their boundaries.
Play against the AI or other human claimants to the mastery of our planet.
More about the game
You win by either scoring the most Victory Points (VPs) or being the first to reach a certain preset VP threshold, depending on scenario and custom choices in the main menu. To do so, you must capture regions over the world, and defeat your enemies in battle.
The world has about 130 regions open to conquest. The regions have variable income and VP values (set randomly in the Standard scenario) and unknown until conquered or spied upon. Each region not owned by a Major Power usually has an independent Minor country owning and defending it.
Each Major country is controlled by a human player or the computer, or is designated neutral and then acts as a Minor country.
Hotseat play is possible, with an option to limit to 4.00 minutes the playing time per player.
Each game turn represents roughly one season.
Game lasts till victory conditions are achieved.
Scenarios: game offers 3 scenarios: one starting in the year 1880 with an historical setting, one in 1914 with historical positions, and an open ca-1870 standard where nation only own their starting home territories (free-for-all non-historical)
The game has 3 main phases, each player entering them in sequence, i.e. Build Phase (Spring only, with: Army & Navy Construction, Fortification, Economic Aid, Espionage, Subversion), Movement Phase (Army & Navy), and Combat Phase.
Gameplay of each phase is rather simple and straightforward, as follows:
Army and Navy Build Phase (Spring): Create new armies and fleets in your Supply Centers
Fortification Phase (Spring): Fortify army units (except in Supply Centers which are already fortified).
Economic Aid Phase (Spring): Lend money to other Major countries; which is added to their Treasury. Or Lend money to neutral Minor countries; which they use immediately to build armies.
Espionage Phase (Spring): Learn the approximate (not always accurate) army strength and the income of a Minor country or of an region controlled by a Major country. And the region's VP value
Subversion Phase (Spring): Spend money to bribe a Minor country's army, weakening the country's defense or causing a coup (giving you control of the said country in return).
Movement Phase (All turns): Move armies to adjacent regions only. Move navies alone or with armies from one port to another (or carry regiments to amphibious landings on enemy holdings).
Combat Phase (All turns): up to twenty rounds of battle; each consists of naval (if ships are present) then land battles
SYSTEM REQUIREMENTS
Windows
Minimum:
OS: Windows 7/8
Processor: 2.5 GHz Intel Dual Core
Memory: 2 GB RAM
Graphics: 512 MB NVIDIA GeForce 9600
DirectX: Version 9.0c
Storage: 500 MB available space
Mac OS X
Minimum:
OS: OS X 10.8Mountain Lion
Processor: 2 GHz Intel Core Duo
Memory: 2 GB RAM
Graphics: 256 MB
Storage: 200 MB available space
Junior General

Play at least 3 games
War Party

Play at least 5 multiplayer games
Perfect !

Take a province without suffering a single loss.
Blitzkrieg

As the German player, conquer the Low Countries on the first turn of the game
The empire on which the sun never sets

Own a region in each of the game's Theater
Coffee producer

As any player, control in one turn Colombia,Brazil and West Africa
I love desert

As any player, control Libya, Egypt, Sudan, Horn of Africa, Arabia and Mongolia.
Gaming Passion

As any player, control Western USA, Honshu, Sweden and Quebec
Conquistador

Hold all of South America
Shintoist or Taoist?

As the Japanese player, conquer all of China
Copa del Mundo

Control Uruguay, Argentina, Brazil, England, all of France, all of Germany, Spain, Italy
I love bankers

As any player, control Eastern USA, England, Arabia, Malaya, Southern Germany and Honshu
Gimme Oil

Conquer Venezuela, Southern USA, Arabia, Ottoman Empire, Persia, Kamerun, Central Russia and Rumania.
Happy herb

As any player, control Morroco, Siam, Colombia, Mexico, Jamaica and Afghanistan
Caliphate

Hold all of Arabia, Ottoman Empire, Persia, Egypt, Libya, Tunisia, Algeria, Morroco and Spain
Winemaker

Hold at the same time US West Coast (Calfornia), all of France, South Africa, Italy, Chile, Austria-Hungary and New Zealand
Shaka Zulu

Hold all of Africa
Happy forever

As any player, control all regions of Scandinavia, Iceland Canada, Australia and New Zealand
We want a Black President

As the US player, conquer Kenya
That is OUR language!

As the US player, conquer England
Hydropath

Own all the game regions that are NOT adjacent to the seas.
Little Boy

As the US player, invade all of Japan
Center of Command

Use all of your 20 movement orders in the same turn.
German from Pensylvania

As a German player, conquer the Eastern USA
Return of the Thirteen

Conquer all of eastern American coast with Britain (Quebec, Eastern USA)
Bush on fire

As the US, conquer Arabia, Venezuela, Cuba, Persia and Korea
Car monopoly

As the Japanese player, conquer North and South Germany
Cresus

Hold a treasury of above £1,000,000,000
Je bin Putin!

As the Russian player, conquer all of continental Europe
American World Domination

Conquer all the Earth with the Unted States
German World Domination

Conquer all the Earth with Germany
Russian World Domination

Conquer all the Earth with Russia
Red Army

Get of above 100,000 Armies with Russia
French World Domination

Conquer all the Earth with France
Japanese World Domination

Conquer all the Earth with Japan
Finally independent

As any player, lose all territories but Southern USA (Texas!)
English World Domination

Conquer all the Earth with Great Britain
Dominator
Have Dominated Earth with each and every nation
Berlin blockade

As any player, subvert Germany
Aleksandr III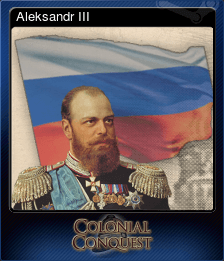 Georges V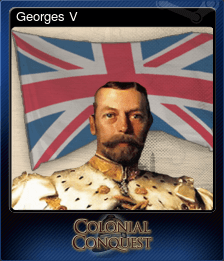 Ulysses S. Grant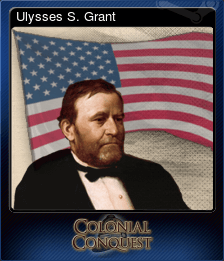 Wilhelm II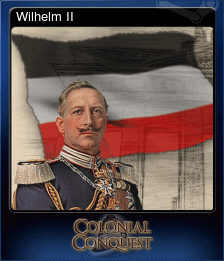 Queen Victoria
Emperor Meiji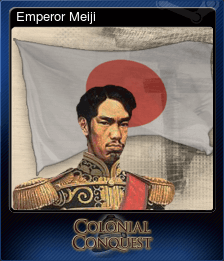 Jules Ferry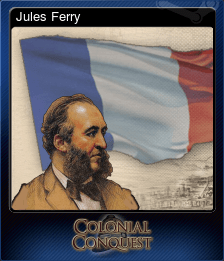 Nikolai II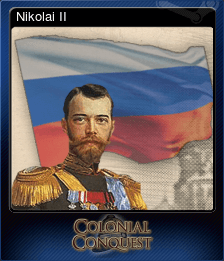 Raymond Poincaré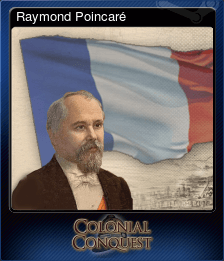 Theodore Roosevelt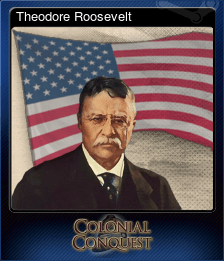 Emperor Taishō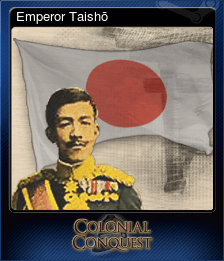 Otto Von Bismarck