The Guest
Release Date: 10 Mar, 2016
1131
RRP: $9.99
Our price: $4.45
"The Guest" is a gloomy adventure full of enigmas where the exploration of your surroundings comes to prominence; puzzles, secrets and riddles will help you discover who has locked you in this somber hotel room and most importantly, why.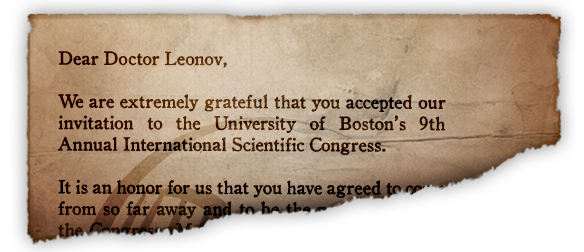 KEY FEATURES:
Immersive storytelling.
The mood and the feel of the game, and the mysterious background of the Doctor Evgueni Leonov makes the game a unique experience, travelling through the character story and discovering unexpected places that will make you wonder what's going on there. The sci-fi story behind those enigmatic walls makes it even powerful and encouraging for the player to feel things through the gameplay experience.


Environment.
Set in an unkempt hotel, in the 80's, 'The Guest' confronts us a dark and mysterious environment, creating a unique bond between the player and the atmosphere.


Gameplay experience.
Combinig mechanics from the classic great adventures with puzzles and narrative the player will get deeper and deeper into the plot.

There will be events where we will control our character in a critical mental state, breaking the games rhythm and looking for new experiences.

A quality soundtrack with a calm but hair-raising rhythm will provide endless mystery and suspense.

This can be done thanks to these features:



Free to roam and explore our surroundings, accessing every corner of the room.
Different puzzles and enigmas to solve, each one of them with its own personality and complexity.
Unique events inside the storyline which will increase our immersion in the game.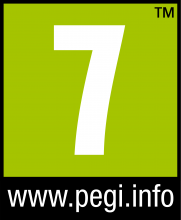 Legal Notice / EULA
©Team Gotham SL 2015. All rights reserved. Published by 505 Games. 505 Games and the 505 Games logo are registered trademarks of 505 Games S.r.l. and/ or its affiliates. All rights reserved
SYSTEM REQUIREMENTS
Windows
Minimum:
OS: Windows XP or Higher (32-bit or higher)
Processor: Core 2 Duo E6750 (Dual Core) 2.66 GHz or better
Memory: 4 GB RAM
Graphics: NVIDIA GeForce 9600 GT, ATI Radeon 4800 or Higher
DirectX: Version 9.0
Grasshopper & The Strangers

Listen to some music on the record player.
Overdose

Try consuming the bath pills again.
New World

(Secret achievement)
Memoires

(Secret achievement)
A New Beginning

(Secret achievement)
Meet the devs

Locate the Team Gotham's headquarter.
Supervisor

(Secret achievement)
The Prophet

Enter the toolbox password without combining the notes.
Scared of the light

(Secret achievement)
Life of the Others

Read all the newspapers.
Always the right time

Try lighting a cigarette.
Wolfgang Amadeus Mozart

Complete the music puzzle without failing.
Somebody there?

Call every single number on the phonebook.
Do not disturb

Use the sign and don't be disturbed.
Diogenes of Sinope
Collect all possible objects.
Always thankful

(Secret achievement)
The Labyrinth

(Secret achievement)
Houdini

Complete the valves puzzle in less than 20 movements.
The Maintenance Man

Solve the batteries puzzle in just 2 movements.
Waiting for the dose

(Secret achievement)
Ignorance Box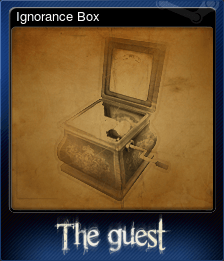 Dharma Projector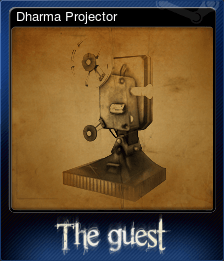 The Safe Box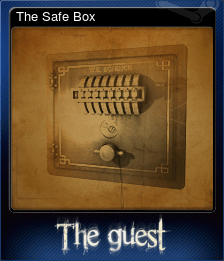 Telephone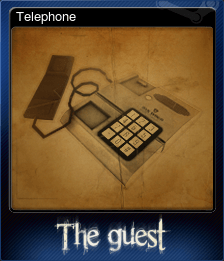 Dharma Record Player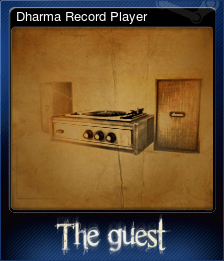 GWBW Typewriter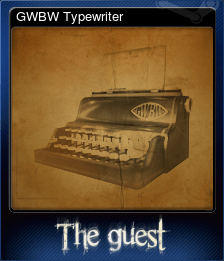 Evgueni's Pills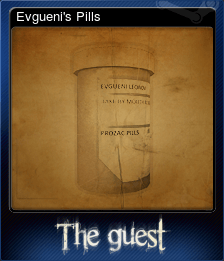 The Eye