Laser League
Release Date: 10 May, 2018
1055
RRP: $14.99
Our price: $4.04
Brace yourself for Laser League, the new last-word in high-speed, futuresports team action. Blink and you're dead!

Battle against the opposition for control of nodes that bathe the arena in deadly light. Evade rival coloured beams, and fry your opponents with speed, strength and strategy. Activate special offensive and defensive abilities to give yourself an edge at the crucial moment. Always be on the lookout for game-changing power ups on the arena floor. LASER LEAGUE is the exhilarating, high-octane contact sport of the future.
An all new multiplayer experience - easy to pick up, but near impossible to put down, Laser League starts as a simple test of your reflexes, but soon becomes a strategic showdown with deep team tactics.
Combine your class abilities, dominate the pitch, eliminate your opponents and claim your place on the podium.
Beat Mastery challenges and level up to unlock hundreds of kits and customizations. Rise up the leaderboards and become a sports legend of 2150.
Laser League, like nothing you've played before.
Known for the award-winning OlliOlli series and NOT A HERO, Roll7 bring their trademark addictive gameplay to an original vision of near-future competition. Like all great sports it is immediately understandable, but rewards dedication with deceptively complex strategic possibilities. Find the perfect blend of classes for your team, and wage neon war online or with up to eight players around a single screen.
Over 150 characters from 5 unique brands (Empire, Gen Hao, Silvertip, Al Shama and Beyond)
6 powerful classes:
- BLADE: Has a short-range attack which will eliminate an opponent.
- SMASH: A longer-range dash attack, which sends a hit opponent flying across the pitch.
- SNIPE: Drop a marker, see a tracer line to it drawn on the pitch, and teleport back to it – eliminating anyone in your path
- GHOST: Activate for a few seconds of invincibility, to safely grab lasers or revive team mates
- THIEF: Steal a laser node that's been activated by the opposition
- SHOCK: Area of effect electric shock that stuns rivals.
Game modes: up to 4 players per team in Local; 2v2 and 3v3 matches online
5 international stadiums packed with cheering fans
26 maps with unique laser patterns
16 power-ups with the possibility to drastically alter the match
18 modifier effects to adjust each class to best suit your playstyle
Over 250 character customizations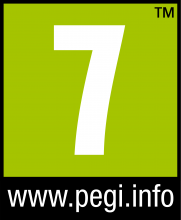 Legal Notice / EULA
Copyright © 2017 RollingMedia Ltd (T/A Roll7). Published under license by 505 Games. 505 Games and the 505 Games logo are registered trademarks of 505 Games S.p.A and/or its Affiliates. All other marks and trademarks are the property of their respective owners. All rights reserved.
SYSTEM REQUIREMENTS
Windows
Minimum:
Requires a 64-bit processor and operating system
OS: Windows 7 64-bit
Processor: Intel Core i3-4170 @ 3GHz or AMD A 10-5800K APU @3.78GHz
Memory: 4 GB RAM
Graphics: Nvidia GForce GTX 670 or AMD Radeon R9 270x
DirectX: Version 11
Network: Broadband Internet connection
Storage: 4 GB available space
Sound Card: DirectX compatible sound card
Additional Notes: Note: This title supports 64-bit Windows ONLY.
Recommended:
Requires a 64-bit processor and operating system
Mac OS X
Minimum:
Requires a 64-bit processor and operating system
Recommended:
Requires a 64-bit processor and operating system
SteamOS + Linux
Minimum:
Requires a 64-bit processor and operating system
Recommended:
Requires a 64-bit processor and operating system