The Assembly
Release Date: 19 Jul, 2016
1134
RRP: $29.99
Our price: $24.78
A first-person interactive story for mature audiences,
The Assembly
is a long-form game designed from the ground up for VR. Play as two individuals and discover a morally challenging organization from contrasting perspectives. Face trials, investigate the Assembly's secret bunker and make tough decisions. But will your actions and their repercussions save lives… or lead to catastrophe?
Now supports Vive Motion Controllers and Oculus Touch as input devices.

Key Features

Freely explore realistic environments in VR using accessible 'blink' movement controls.


Uncover the morally ambiguous Assembly through a gripping and incisive story.


Test your potential in newcomer Madeleine Stone's induction trials and uncover a series of shocking revelations as veteran Cal Pearson.


Thought-provoking dilemmas will lead you to question the Assembly's relentless pursuit of progress.



Interested in more VR games and experiences? Check out the rest of the nDreams VR catalogue
here
!
SYSTEM REQUIREMENTS
Windows
Minimum:
OS: Windows 7 64-bit (Service Pack 1) or newer
Processor: Intel i5-4590 equivalent or greater (VR), Intel(R) Core(TM)2 Quad CPU Q6600 2.40GHz (4 CPUs), ~2.4GHz (Non-VR)
Memory: 8 GB RAM
Graphics: NVIDIA GTX 970 or AMD 290 equivalent or greater (VR), AMD Radeon HD 7700 Series or equivalent (Non-VR)
Storage: 5 GB available space
Additional Notes: USB Ports 3x USB 3.0 ports plus 1x USB 2.0 port. This game can be played with a gamepad or keyboard and mouse. The VR version can also be played with Vive motion controllers or Oculus Touch.
Will You Walk Into My Parlor

(Secret achievement)
Warning Sign
(Secret achievement)
Moving Parts

Complete your first trial
Meet The Sandwich

(Secret achievement)
Raven Paradox

(Secret achievement)
Straw Men

Complete your second trial
Please Eject Your USB Device Before Removing…

(Secret achievement)
Prometheus Bound

Spot Dr Chevez
One Good Man

(Secret achievement)
Much Ado Abut Benson

Give Larson's love note to Benson
Louder Than War

(Secret achievement)
Yeah, We Happy

(Secret achievement)
Oh Hai Doggy!

Feed the dog
Perihelion

(Secret achievement)
Informed Consent

(Secret achievement)
Paging Dr. Forbin

(Secret achievement)
Get Thee A Wife

Listen to Benson's voice message to Larson
Have You Had An Accident Or Injury At Work?

(Secret achievement)
Last Day Of Work

(Secret achievement)
Coughs And Sneezes

(Secret achievement)
Some Assembly Required

Discover the preparation for Madeleine's trials
Wolfie's Fine Honey

(Secret achievement)
Cold As Ice

(Secret achievement)
The Way We Were

Complete the obsolete Pillar Trial
Guardian Angel

(Secret achievement)
Top-Shelf Librarian
Read all the magazines in the waiting rooms
Take A Picture, It'll Last Longer

(Secret achievement)
Cloak And…

(Secret achievement)
Archivist

Collect all Project Dossiers
Banquet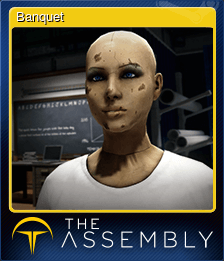 Family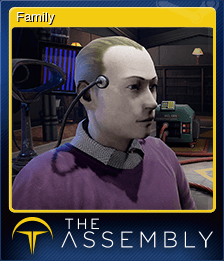 Final Choices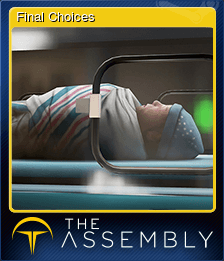 Maglev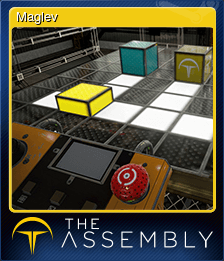 Outbreak