Z
Release Date: 4 Jul, 2014
683
RRP: $6.99
Our price: $4.77
"Z", the classic Real Time Strategy Game by the Bitmap Brothers. Fans of this classic strategy title are in for a real treat. Everything is in here from the terrific comedy cut scenes to the frantic game play making this is the definitive version of Z.
• Z is a real time war game played in a totally free environment.
• A breathtaking race to capture territory and resources. Crush your enemy before they overpower you.
• Over thirty minutes of humorous movie sequences provide intros and outros for each level.
• Movie and in game voice overs are spoken in English, French, German, Italian or Spanish.
• Z has a conditional Music system, which reflects in real time the mood of the battle.
• Z has six types of Robot soldiers each with their own individual personalities. Will they carry out your orders and march into the jaws of hell? Or will they chicken and run?
• Robots perform up to 40 different actions, armed with rifles, machine guns and antitank missile launchers.
• Twenty challenging levels set on five planets each with a unique terrain ranging from Arctic waste to lands of fire and lava.
• In game world map and radar which can be displayed at any time.
• Lots of hardware for you and your soldiers to control, ranging from three types of tanks, jeeps, repair vehicles and armoured personal carriers to field guns and missile launchers.
• Robot leaders provide you with spoken alerts throughout the game.
• Capture and control installations including factories manufacturing robots and vehicles, radar and vehicle repair facilities.
• You choose what kind of robot or vehicle your factories manufacture.
• Z comes with pictorial player guide.
Z is... the fastest, funniest, most frantic, feature-packed action-strategy game you'll play this century!
SYSTEM REQUIREMENTS
Windows
Minimum:
OS: XP SP3, Vista SP1, 7 or 8
Processor: CPU : Intel P4 1.8 Ghz
Memory: 2 GB RAM
Graphics: Intel GMA 950 GeForce 7 Series Radeon X1000 series
Storage: 400 MB available space
Build a Grunt Unit

Built a Grunt, grab those grenades
Grab 10

10 Territories have been captured
Build a Jeep

Jeep are fast moving but easy to kill
Battleground Perfection

Completed a battle without any losses
Build a Light Tank

Light Tanks are fast and deadly. Avoid big guns
Build and place a Gattling

Gattling gun use this against infantry
Build a Psycho Unit

Build a Psycho, good fighters capable of rapid firing
Desert Storm

Desert World conquered
Build a Tough Unit

Build a Tough and launch a deadly rocket attack
Build a Medium Tank.

Medium Tanks are great all purpose vehicle
Build a Sniper Unit

Build a Sniper, runs fast and shoots from a long range
Hot Rocks

Volcanic World conquered
Build a Gun

Gun Turret: Defence against light armour
Grab 100

100 Territories captured
Build a Pyro Unit

Pyros burn and burn some more
Ice Warrior

Arctic World conquered
Build a Laser unit

Lasers can cut through anything
Build a Heavy Tank

Heavy Tanks are slow but very powerful
Build a Howitzer

Howitzer: Strong defence against all attackers
Build an A.P.C.

A.P.C. is a deadly Troop Transport
Monkey Madness

Jungle World conquered
Win all levels.

Single player game completed
Metropolitan Major

City World conquered
Build a Multi-Missile Carrier

Mobile Missile, why fire one when you can fire three?
Build a Double Missile Launcher

Double Missile Launchers are an awesome defence against everything.
[Z] Driving Miss Daisy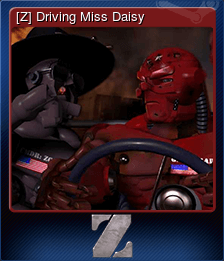 [Z] Gun Slinger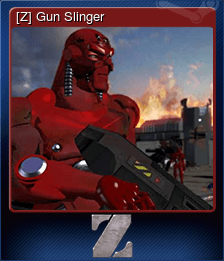 [Z] Happy Campers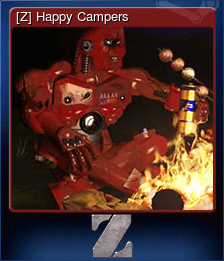 [Z] I Spy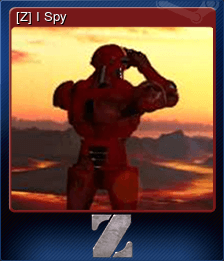 [Z] Icy Death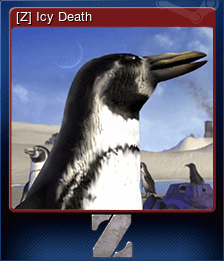 [Z] KICK ME!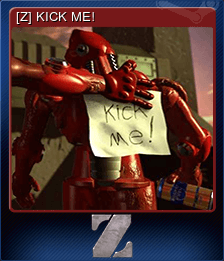 [Z] Laser Show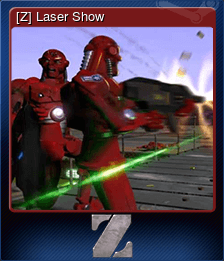 [Z] Rocket Fueled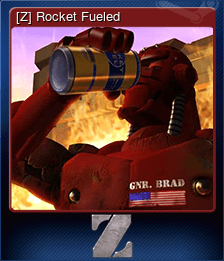 [Z] Shoot the Runner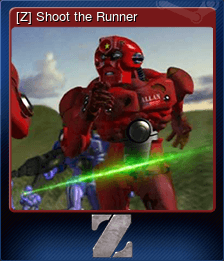 [Z] Trouble Makers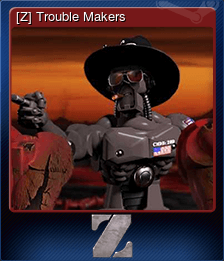 [Z] Zod