Fortified
Release Date: 3 Feb, 2016
1359
RRP: $14.99
Our price: $1.45
Fortified is an explosive strategy shooter where players will defend the Earth against a menacing Martian invasion in the 1950s. Play as one-of-four pulp inspired heroes as they fight swarms of terrifying robots with an arsenal of Cold War era weapons and experimental technology. Protect the city by building a network of defensive structures, commanding an army, and jumping into battle against dangerous sky scraping attackers. Fight for Earth alone or with up to four players for the ultimate co-op defense experience.
Genre-Bending Gameplay – Fortified combines third-person shooter, real-time strategy, and tower defense mechanics in an exciting new way!

Retro Sci-Fi Flare – Go back in time and experience an alternate history, where planet Earth is assaulted by an unstoppable Martian menace. Be immersed in a world that's straight out of a 1950's comic book.

Construct the Ultimate Defense – Players will fortify their base by strategically building a network of defensive structures to thwart the oncoming waves of mechanical invaders.

Pulp Inspired Character Classes – Fortified features four classes based on prominent pulp character archetypes, including a jetpack piloting heroine, a shotgun wielding space cowboy, a secret government agent, and a battle hardened Marine captain.

Four-Player Co-Op – It can be difficult to face the Martian machines alone. Fortified offers diverse co-op gameplay that requires team coordination and strategy. There's power in numbers, but victory only comes to those who work together.
SYSTEM REQUIREMENTS
Windows
Minimum:
OS: Windows 7 or higher

Processor: Dual-Core 64-bit Intel or AMD processor, 2.0 GHZ CPU

Memory: 4 GB RAM

Graphics: 1 GB DirectX 10 compatible video card

DirectX: Version 10

Storage: 4 GB available space
Ivy Leaguer

Complete a map other than Easy Street without the base taking damage
Goose It!

Destroy an Annihilator before it deploys
Big Spender

Spend more than $7,500 in any map other than Easy Street
Ice to Meet You

Freeze 10 enemies within 1 second
Reporting For Duty

Complete any map other than Easy Street using only infantry
Bring Him Down!

Defeat the Juggernaut
Circuit Breaker

Destroy 50 enemies using Tesla Coils in any single map other than Easy Street
Great Balls of Fire

Set fire to 10 enemies simultaneously
Slugger

Destroy 5 flying enemies in 5 seconds with the shotgun
Clanked!

Defeat the Stalker
Beatnik

Complete any map other than Easy Street without any structure kills
Square

Complete every map on normal difficulty
Sharpshooter

Destroy 10 enemies with the Rifle in 5 seconds
Cryo Baby

Throw 10 enemies at once with the Cryo Blaster secondary attack
Stacked

Unlock every structure and weapon
They Shall Not Pass

Complete any map on hard, other than Easy Street without taking damage
Negative Perspiration

Survive 10 waves of Invasion Mode
Defenders of Freedom

Reach level 20 with all player characters
National Icon

Reach level 20
Cranked!

Destroy 20 enemies within 1 second
Earth's Protector

Complete every map on hard
Fortified!

Complete all maps on insane
Cloud Nine

Survive to wave 20 in Invasion mode on hard
The Spaceman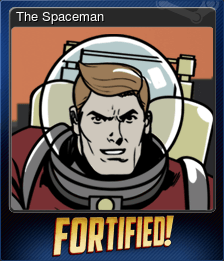 The Rocket Scientist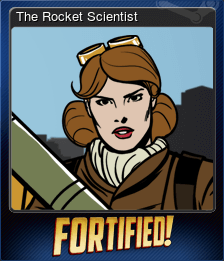 The Agent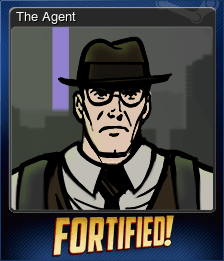 The Captain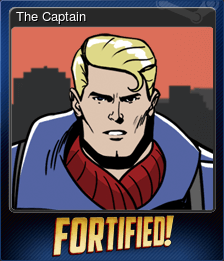 The Scientists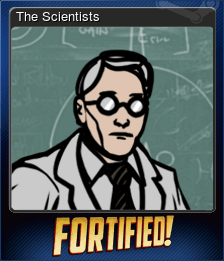 The Infantry