Bound By Flame
Release Date: 8 May, 2014
3618
RRP: $29.99
Our price: $9.84
You are a mercenary possessed by a flame demon in a desperate world ravaged by seven Ice Lords and their Dead-Army.

In this RPG where all your choices lead to consequences, you will have to choose between unleashing the powers of the beast within and rejecting the demonic influence that wants to claim your humanity.

Freely develop your abilities and combat style through three skill trees: swing the heavy weapons of the Fighter, wield the sneaky dual daggers of the Ranger, or use the devastating flame spells of the Pyromancer.

Recruit companions who will live, love, hate and fight alongside you against the dreadful creatures of Vertiel, in real-time epic battles based on tactics and reaction.

The bigger the danger, the greater the temptation to draw on the demon's power at the cost of your soul… which way will YOU choose?
SYSTEM REQUIREMENTS
Windows
Minimum:
OS: WINDOWS XP SP3/WINDOWS VISTA SP2/WINDOWS 7/WINDOWS 8
Processor: AMD/INTEL DUAL-CORE 2.2 GHZ
Memory: 2048 MB RAM
Graphics: 512 MB 100% DIRECTX 9 AND SHADERS 4.0 COMPATIBLE ATI RADEON HD 4850/NVIDIA GEFORCE 8800 GT OR HIGHER
Hard Drive: 6 GB available space
Sound Card: DIRECTX 9 COMPATIBLE
Additional Notes: INTERNET CONNECTION REQUIRED FOR THE GAME ACTIVATION
First steps

Upgrade a skill
Just a warm-up

Vanquish 25 enemies
Beasted

Vanquish a Juggernaut
Just a warning

Vanquish 75 enemies
First come, first served

Loot 20 chests
Blacksmith

Make 5 improvements to your weapons and armour
Vulture

Search 50 fallen enemies
Just a slaughter

Vanquish 150 enemies
Sword it out

Kill 50 enemies with a sword
General demoted

Vanquish a Deadwalker General.
Bloody hell

Kill 50 enemies with daggers
Farewell my Concubine

Vanquish a Concubine
Craftsmanship

Make 100 objects (potions, booby-traps and munitions)
Mercenary

Accomplish 20 side quests
It's a trap!

Set 20 traps and have them sprung
Shot your bolt

Fire 50 crossbow bolts
I'm on fire

Set your enemies aflame 50 times
...the harder they fall

Vanquish Lord Blackfrost
And I don't throw things away

Recycle 30 objects
Chrysalid

Poison your enemies 50 times
Unleash the Beast

Accomplish your transformation by following the demon's way
The one and only Lord

Become the most powerful being on Vertiel
Without fear, without reproach

Accomplish all of Randval's personal quests
At the lady's service

Accomplish all of Edwen's personal quests
Purifying fire

Purify Vertiel by bathing it in flame
Master at arms

Unlock all the the Warrior skills and their upgrades
Patron

Accomplish all of Sybil's personal quests
Master Ranger

Unlock all of the skills of a Ranger and their upgrades
Sacrifice

Use the energy of the Worldheart to annihilate the Ice lords and save Vertiel
Hawk

Complete Bound by Flame in the Hawk difficulty mode
Psycho killer

Kill 50 enemies with an axe
Humanist

Preserve your humanity
Erudite love

Seduce Sybil
Ice breaker

Seduce Edwen
Firestarter

Unlock all the Pyromancer specialization skills and their upgrades
Quite a hammering

Kill 50 enemies with a warhammer
A fulfilled elf

Accomplish all of Rhelmar's personal quests
Buffalo

Complete Bound by Flame in the Buffalo difficulty mode
Captain

Complete Bound by Flame in the Captain difficulty mode
Chivalrandy

Seduce Randval
Romance with pointy ears

Seduce Rhelmar
Mathras, the Undead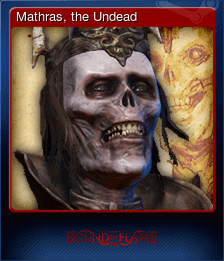 Sybil, the Mage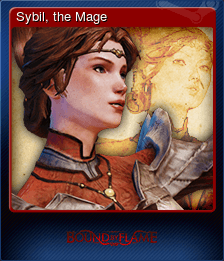 Randhal, the Warrior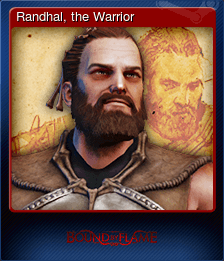 Edwen, the Witch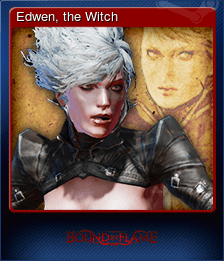 Rhelmar, the Ranger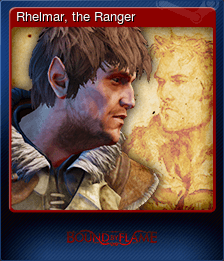 The demon within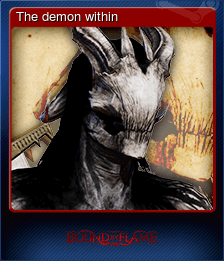 Few words about the game:

Quite an enjoyable RPG game with nicely done mix of combat styles (warrior or ranger) with magic. Even though I didn't finished the game yet, it's fairly entertaining experience that I easily got involved into. Something that really surpriced me is that the game requires players choices to create their own moral path and it's done really impressively in here. Quite alot of enemy types and fine diversity of surroundings will keep this game attractive enough and when you will add its crafting system and skill tree, it's getting formed into a pleasant adventure game.

Advantages:

+ Splendid design of maps, enemies, weapons and armors
+ Skills tree is complex enough to create your own, unique style of gameplay
+ Story is interesting and nicely told
+ Outstanding music
+ Graphics are pretty good, not amazing, could be much better, but still good
+ You get to choose between being the good one or sacrificing your own soul to demon for sake of being "better"

Disadvantages:

- Fighting mechanics are as refined as you would expect it to be
- Animations are not as good as they should be
- As much as they took care of music, voicing in-game is simply poor
- Enemies are literal punch bags that take bits of damage what makes it a bit annoying after a while