The Red Solstice
Release Date: 9 Jul, 2015
1817
RRP: $9.99
Our price: $2.50
Spiritual successor of NOTD games!
If you think you have what it takes to survive the onslaught, go forth, Space Marine!
The Red Solstice
is a tactical, squad-based survival game set in the distant future on Mars, playable in single-player or with up to 8 players in cooperative online multiplayer.
Roam freely over huge maps, complete randomized objectives and deal with surprise events that keep you on the edge of your seat.
Survive and conquer by any means necessary. Get stronger every time. Level up to unlock new weapons and abilities. Try to survive the storm.
Key features
Take the Lead: Issue commands and set waypoints and objectives for your friends as you outsmart and outgun your way through the derelict domiciles of Tharsis.

Play Your Way, Together: With support for 8-player co-op, play as one of 8 distinct, customizable classes, each with unique abilities and traits.

Odd Jobs: Tackle an onslaught of randomly generated events with just one hour to make your mark. From zone defense to supply retrieval, you're never short of enemies to kill and objectives to complete.

Earn and Learn: Kill to earn experience points and unlock new abilities and classes. Heal allies, deploy turrets, launch grenades, set traps and much, much more.

Tactical Single-Player: Play on your own and lead a squad through a satisfying single-player campaign, and lead your squad through a wide variety of levels using The Red Solstice's Tactical Mode, which lets you issue commands while slowing down the action.

Game NOT Over, Man: Killing ain't easy. Drive back untold Martian horrors in multiple modes, maps and difficulties and get stronger every time. Even if you perish.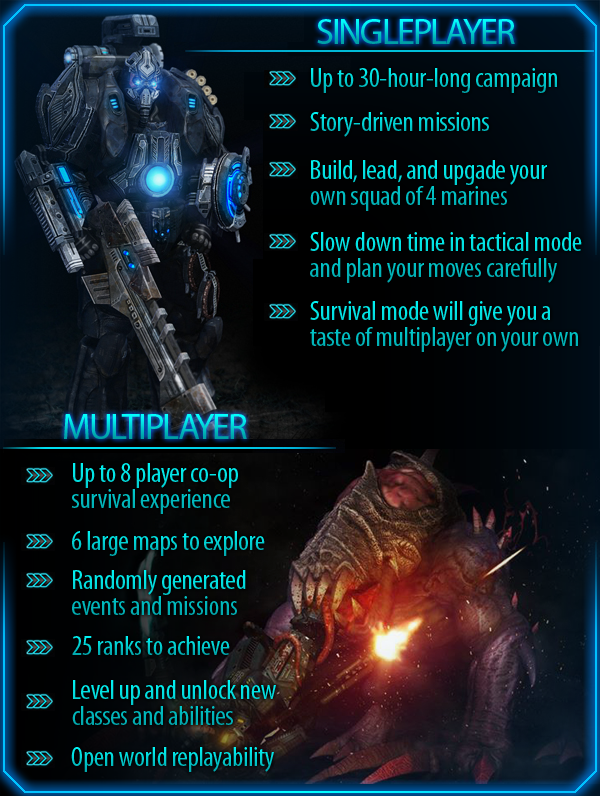 SYSTEM REQUIREMENTS
Windows
Minimum:
OS: Windows 7 or Later

Processor: Intel Core i5-2320 CPU @ 3.00 Ghz or Better

Memory: 4 GB RAM

Graphics: ATI Radeon HD 3800 / Nvidia GeForce 9600 GT or Better

Network: Broadband Internet connection

Storage: 2 GB available space

Sound Card: A Fine High Definition Audio Device Never Hurt Anyone

Additional Notes: OpenGL / OpenAL
M.E.R.C.S. Armor

(Secret achievement)
First encounter!

You have seen it, and you have killed it!
Colony Dark

You have completed Colony dark mission
Survivalist

You have survived, and that's what it counts for!
Call down the thunder!

You have taken out hellspawn with SHIVA weapon.
Man of Duty

You have contributed to salvation of Tharsis, whether for the good of it, or for the bad.
Frosty

(Secret achievement)
Veteran

You know your way around, you've been here for some time.
S.A.R.A.

You have completed S.A.R.A. mission
Nemesis of the dark

You got on the field, you took them down in one round, 50 high threat kills.
Stonewall

You have completed Stonewall mission
Balance of Power

You have completed Balance of power mission
Tactical Advantage

You have mastered all 8 classes.
Dirty Little Secret

You have completed the Insurgents storyline succesfully.
Project Terra

You have completed the Project Terra storyline succesfully.
Chasing Echoes

You have completed Chasing echoes mission
Castel Nuovo

You have completed Castel nuovo mission
Bonds Which Bond

You have completed Bonds which bond mission
V.L.A.K. Transport

You have completed V.L.A.K. transport mission
The fabian strategy

You have completed The fabian strategy mission
Bronze Star

(Secret achievement)
Experienced Assault

(Secret achievement)
Smoke and Mirrors

You have completed Smoke and mirrors mission
Soldier's Medal

(Secret achievement)
Scientist

You have completed the science sector on soldier difficulty or higher.
Experienced Heavy Support

(Secret achievement)
Veterans Medal

(Secret achievement)
Industrialist

You have completed the industrial sector on soldier difficulty or higher.
Experienced Medic

(Secret achievement)
Force Cross

(Secret achievement)
Experienced Demolitions

(Secret achievement)
Experienced Terminator

(Secret achievement)
Experienced Marksman

(Secret achievement)
Veteran Assault

(Secret achievement)
Field Service Achievement

(Secret achievement)
Experienced Recon

(Secret achievement)
Experienced Hellfire

(Secret achievement)
Elite Terminator

(Secret achievement)
Hardcore

You have finished single player in hardcore mode
Silver Star

(Secret achievement)
Elite Hellfire

(Secret achievement)
Cross of Honor

(Secret achievement)
Elite Demolitions

(Secret achievement)
Elite Recon

(Secret achievement)
Elite Heavy Support

(Secret achievement)
Elite Marksman

(Secret achievement)
Purple Heart

(Secret achievement)
Elite Assault

(Secret achievement)
Veteran Terminator

(Secret achievement)
Field Service Commendation

(Secret achievement)
Colonial Superior Service

(Secret achievement)
Colonial Distinguished Service

(Secret achievement)
Order of Colonial Force

(Secret achievement)
Legion of Merit

(Secret achievement)
Commander Cross

(Secret achievement)
Aetriden Medal of Honor

(Secret achievement)
Aetriden's Cross

(Secret achievement)
Elite Campaign Order

(Secret achievement)
Veteran Medic

(Secret achievement)
Veteran Hellfire

(Secret achievement)
Elite Medic

(Secret achievement)
Veteran Demolitions

(Secret achievement)
Veteran Recon

(Secret achievement)
Veteran Heavy Support

(Secret achievement)
Veteran Marksman

(Secret achievement)
Campaign Order

(Secret achievement)
Legion of Assault

(Secret achievement)
Force Specialist Cross

(Secret achievement)
Distinguished Force Specialist

(Secret achievement)
Order Of Colonial Defense

(Secret achievement)
Veteran Campaign Order

(Secret achievement)
Brutal Hardcore

You have finished single player in brutal hardcore mode
Ker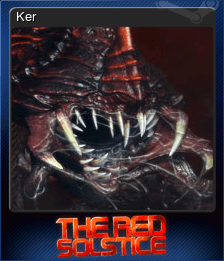 Ripjaw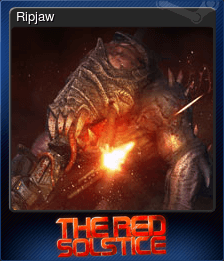 Zombie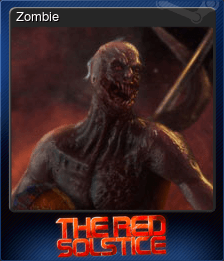 Holding Ground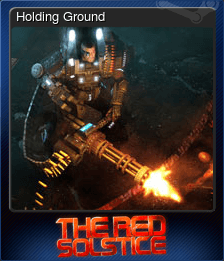 Final Struck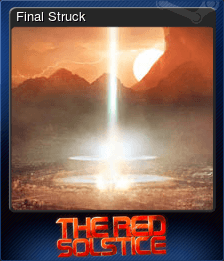 Holer