99 Spirits + Weeping Demon's Bell DLC
Release Date: 23 Feb, 2015
569
RRP: $14.98
Our price: $4.29
About 99 Spirits
99 Spirits is an RPG/Puzzle game that revolves around the popular Japanese folklore of Tsukumogami, everyday objects coming alive on their 100th birthday.
Hanabusa is a young headstrong girl living in the Heian capital within medieval Japan. But when her mother is slain by evil spirits, her life turns into one of vengeance as she sets out to hunt and destroy the spirits.
During Hanabusa's travels, she meets a white fox who turns out to be a servant of the mountain god. Hanabusa receives a special sword passed down from her mother, which gives her the ability to see the true forms of spirits to help slay them. Shortly after, a spirit claiming to be Hanabusa'€™s long-lost father, Hidetada, breaks her sword and leaves Hanabusa powerless and confused.
Now to mend her broken sword and learn the truth about her father, Hanabusa embarks on a journey to annihilate every last one of the evil spirits.
Key Features
Work out the true identity of your enemies in a unique battle system
Capture enemies, master their skills for battle and use them to solve puzzles on the field
Interact with over 40 unique characters and battle over 100 monsters
Beautifully detailed art and an atmospheric original soundtrack bring feudal Japan alive
Discover multiple unique endings that change based on the player'€™s actions
Dual audio: Toggle between English and Japanese voice
Includes the original Japanese version of 99 Spirits, 'Tsukumogami' (九十九神ž)*

*Tsukumogami will be added as a separate item to your Steam Library.


About 99 Spirits - Weeping Demon's Bell
Rumors of someone collecting swords and kidnapping girls have reached the young blacksmith Kotetsu and his childhood friend Waka. A cryptic new Tsukumogami lurks in the night. Meanwhile, a darkness grows within Kotetsu as he is drawn into one battle after another.
When an invitation to entertain a nobleman arrives to Waka, the two are drawn into a test of their true nature. Can the two unveil the identity of their real enemy before it's too late?
99 Spirits Drama Theater includes three bonus storiesLittle Hanabusa
: A story about Hanabusa, who turned back into a child from a little happening. While Komiya runs around trying to find a cure, Gijin happens across her. What will Gijin do, finding Hanabusa turned into a child?
Saki's Present
: The weasels have become upset because Saki seems to not be paying them much attention lately. She seems to be doing something in secret, but just what is the truth behind the matter?
Komiya's Medicine Hunt
: A story about Komiya trying to save Hanabusa after she suddenly collapses during an expedition. After learning of Hanabusa's plight, the five gods pledge their support, but...
SYSTEM REQUIREMENTS
Windows
Minimum:
OS: Windows 7/8/10
Processor: Pentium 1.5GHz or higher
Memory: 1 GB RAM
DirectX: Version 9.0
Storage: 512 MB available space
Additional Notes: Windows Media Player 7 or newer
Recommended:
OS: Windows 7/8/10
Processor: Pentium 2GHz or higher
Memory: 2 GB RAM
DirectX: Version 9.0
Storage: 512 MB available space
Additional Notes: Windows Media Player 7 or newer
Immovable Object

Win a Battle Without Missing a Single Counter
Training Day

Complete Chapter One
No Rest for the Wicked

(Secret achievement)
Curious Soul

Learn All You Can Before Setting Out
Nerves of Steel

Defeat the First Boss Without Using Items
Field Day

Complete Chapter Two
Run Girl Run

Running Is a Victory
Telepath

Identify an Enemy Without Any Hints
Traveler

Complete Chapter Three
Got 'ta Earn

Sell 50 Items
Merchant

Amass a Fortune of 20.000
Apprentice

Reach Level 10
Simply Ravenous

For Big Eaters
Die by the Sword

Win 100 Battles
No Stone Unturned

Find All Stone Statues in a Single Playthrough
Journeyman

Complete Chapter Four
Tsukumogami Trainer

Master a Tsukumogami
Woodsman

Vanquish a Great Monster
Adventurer

Complete Chapter Five
Snake Eyes

Win a Gamble
Gardener

Complete Chapter Six
Mercenary

Reach Level 20
Bone Collector

Free an Area from Evil Influence
Fisherman's Friend

Complete Chapter Seven
Can Take a Hint

Maximum Utility, No Nonsense
Gourmet

Complete Chapter Eight
Sore Feet

Travel 5000 Steps
Seasoned

Reach Level 30
Poster Girl

Amass a Fortune of 100.000
Marksman

Complete Chapter Nine
White Knight

(Secret achievement)
Money Makes the World Go Round

(Secret achievement)
Angel in White

Complete Chapter Ten
Wandering Monk

(Secret achievement)
Cheater

Win 500 in a Single Gamble
Mediator

Complete Chapter Eleven
Shrine Maiden

Pay Your Respects
To the End!

For Those Who Reached the End
Veteran

Reach Level 40
Skeleton King

Vanquish all Great Monsters that Roam the Land
Those Who Hunt Skulls

Free the World from Evil Influence
Vanguard

Reach Level 50
Librarian

Index All Tsukumogami
Master of Yin and Yang

Show Proof of Mastering the Use of Gems
Gone in Sixty Seconds

"Acquire" a Mystical Item
Blessed by Spirits

(Secret achievement)
Deva

Walk a Tranquil Path
99 Spirits

For Those Who Saw It All
Asura

Walk the Path of Asura
Hanabusa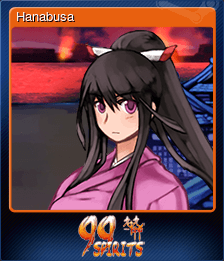 Komiya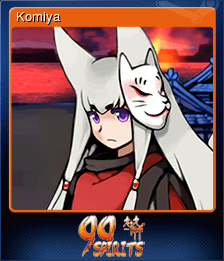 Okuni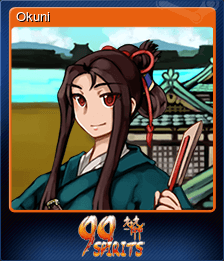 Kotetsu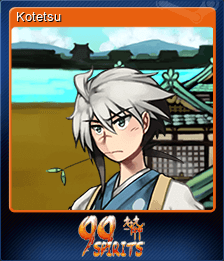 Waka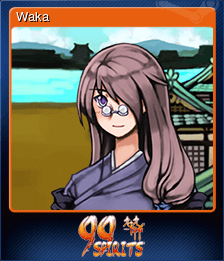 Soujun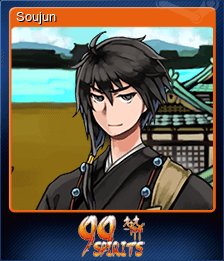 Tamagami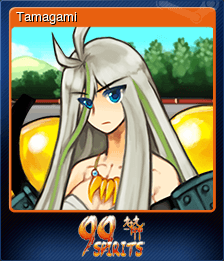 Kagerou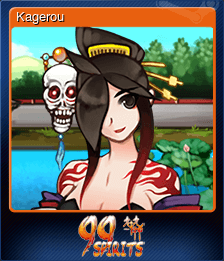 Izumo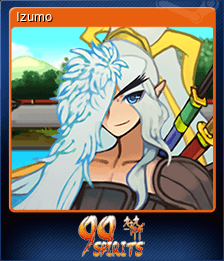 Hisame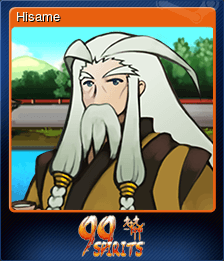 Tomiko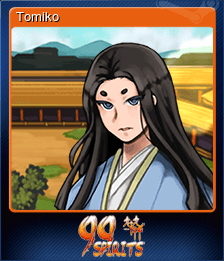 Katsumoto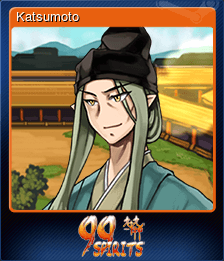 Rouran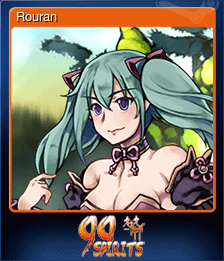 Souzen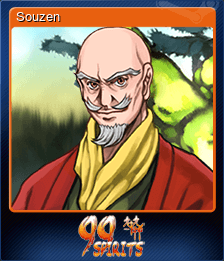 Gijin