A Foretold Affair
Release Date: 10 Mar, 2017
454
RRP: $12.99
Our price: $3.35
In this barren world of endless deserts, almost all live their lives upon large fractions of land floating above the surface.

Here there are two types of people: Normals and Abnormals.
✧✧✧✧✧
Buffalo Seer is an eccentric Abnormal who wants nothing more than to use the magic ability within them: future seeing. However, even within their society where everyone has a special power, future seeing is considered dangerous and advised against.
Unable to be swayed, Seer finally gains permission to look into their own future, only to receive an unbelievable revelation. Not only have they left Abnormal society, they're married to someone they've never met before.
With visions of happiness in their mind, Seer leaves everything behind and ventures to the part of the land fraction where those without magic live: Normal society.
Seer is going to convince this stranger that they are meant to be together no matter what it takes, even if it means tagging along on an adventure.
In only a few days Seer will learn just how far away that pleasant future is.
⚜Features:
150,000 word script (9-15 hours of playtime in total)
3 future spouse options (one male, one female, one agender)
Choose pronouns (he, she, or they) and a 'Normal' name for Buffalo Seer
A variety of choices, all of which are worth choosing
Partial voice acting
Light animation effects & over 25 CG images
A beautiful, piano based soundtrack
⚜Cast List:
Kea: Lily Chen​
Piper: Hannah Hellwig​
January: Oakesy (Andrew Oakes)​
Trinette: Stephanie Tobin​
Felicity: Kimberly Ismael​
A Foretold Affair is a customizable story rather than a fully branching one. While the general plot points will stay much the same, the specific interactions and conversations will change constantly based on your choices.
Note:
The game includes violence, blood, and a small amount of swearing.
SYSTEM REQUIREMENTS
Windows
Minimum:
OS: Windows XP
Processor: 1Ghz
Memory: 800 MB RAM
Graphics: DirectX or OpenGL compatible card
Storage: 400 MB available space
Mac OS X
Minimum:
OS: OS X 10.6
Processor: 1Ghz
Memory: 400 MB RAM
Storage: 600 MB available space
SteamOS + Linux
Minimum:
Processor: 1Ghz
Memory: 800 MB RAM
Storage: 400 MB available space
The Future

You took the first step to the rest of your life
Balance Is Restored

You brought that beautiful pair back together
The Present

Thank you for playing!
The Officer

You found your very resistant future spouse
The Duke

You found your very willing future spouse
The Adventurer

You found your very indifferent future spouse
Eavesdropper

It's not your fault they talked loud enough to be listened in on
You Think Too Much About Me

You concluded your story with that loveable Officer
Not Afraid

You didn't let her get to you, in the end at least
We Have So Much In Common

You concluded your story with that darling Duke
Just Missed It

Is that a good thing or a bad thing?
I Can Manage That

You concluded your story with that charming adventurer
The All Of Them

You gave them all a chance
Kea Crazy

(Secret achievement)
January Junkie

(Secret achievement)
Prioritized Piper

(Secret achievement)
Buffalo Seer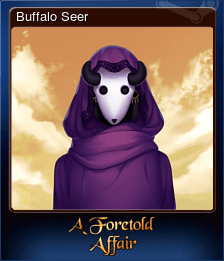 Kea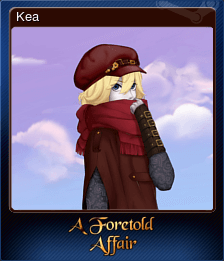 Piper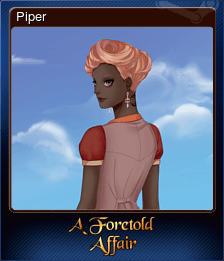 January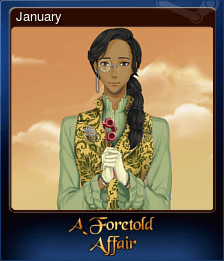 Louis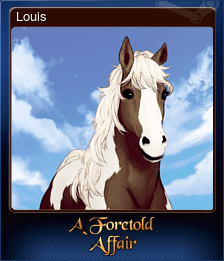 Goons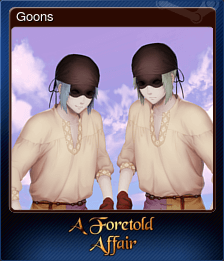 Trinette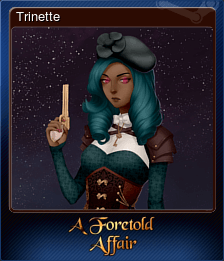 The Council