A Room Beyond
Release Date: 13 Jun, 2017
991
RRP: $7.99
Our price: $6.42
A ROOM BEYOND, is fantasy point and click adventure based on essential subjects of human existence. This novel game draws the drama around the "Fog Wanderer", a murderous apparition scaring a small village in a Lovecraftian world. Help the villagers to solve the murder mystery and discover your own fate which seems to be oddly woven into the entire drama.
A philosophical story is built upon inspiration coming from the book
The Top Five Regrets of the Dying
. Videogames such as
Alone in the Dark 1
,
The Last Door
and the famous
Lucas Arts games
significantly influenced the general tone and coloring of the game, as well as the art of
H.P. Lovecraft
and
E.A. Poe
. The game's innovative mix of pixelart and low-poly rendering has attracted a lot of interest among players and artists.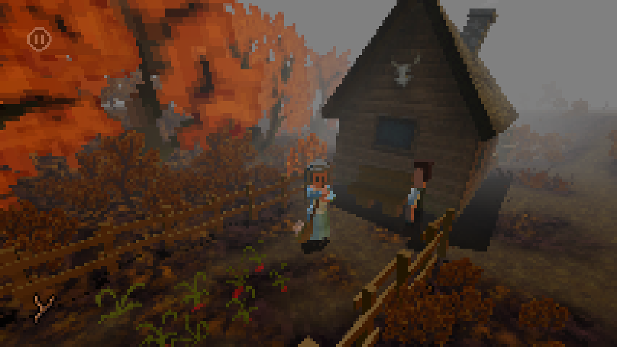 Synopsis
When you awake, you find yourself trapped in a gloomy cave. Dim candle light reveals strange symbols and cult objects all over this place. You can't remember what happened, but this place gives you shivers. There is a tiny ray of light in the distance which might lead to a room beyond this darkness.
Outside the cave you find yourself in a forest which is surrounded by deep gorges and thick layers of fog. A crowd of people lives here in fear of an ominous apparition that creeps through the fog for manhunt.
Help the villagers to solve the mystery of the murderous fog wanderer and uncover the fate that brings you to this place.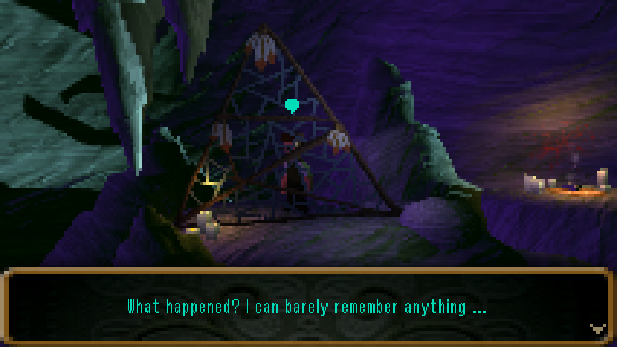 Gameplay
Simplified control of the game can be learned fast and allows a quick start. No strong prior experiences with computer games are needed for playing A Room Beyond. All interactions can be accomplished by clicking or dragging the mouse pointer. The game does not define specific timing so that players can take their time to explore the virtual world. Additonal game features are unlocked gradually while progressing storyline.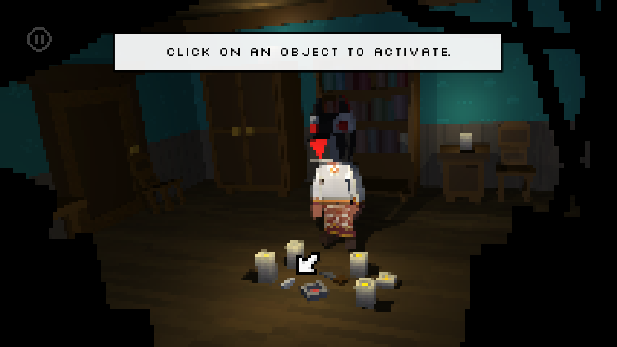 Technology & Style
2.5D Perspective:
The game's visual perspective is known as 2.5D, which describes a combination of 3D effects in a general 2D stage design. Both types bring their own benefits to the game: Interaction and navigation is easy in a 2D scenery, but visual perception of depth is increased by using 3D objects.
Pixel Style:
Manual and procedural processing steps create a mosaic-like pixel effect which results in a graphical abstraction that increases the scope of visual interpretation and stimulates players' imagination. Combination of both, smooth animations brought by modern technology and the look and feel of retro pixel game design leads to a fresh contemporary graphic style.

SYSTEM REQUIREMENTS
Windows
Minimum:
OS: Windows 7, 8 or 10
Processor: 2.5 GHz CPU
Memory: 4 GB RAM
DirectX: Version 11
Storage: 300 MB available space
Mac OS X
Minimum:
OS: OS X 10.7.5 or later
Processor: 2.5 GHz CPU
Memory: 4 GB RAM
Graphics: 1.5GB Graphics Card
Storage: 350 MB available space
Yawning Abyss

Looks into all canyons.
Richest in the Graveyard

(Secret achievement)
Travel Memories

Collect clues on how you came to the forest.
Lepidopterist

Catch a Butterfly.
Wisdom of the Crows

Observe the Crows carefully.
Ghost Hunter

Banish 30 Evocations of the Wanderer.
Bookworm
Read all Books in Episode 2
Art Historian

Look at all the pictures in the monastery.
Intrinsic Compass

(Secret achievement)
Path of Choice

(Secret achievement)
Geologist

Dig through all sand hills.
Aquanaut

Explore the entire sunken labyrinth.
Caveman

Talk to the goldwasher about the cave.
Travel Memories 2

Collect clues on why you are at this place.
Travel Memories 4

Discover the end of your journey.
Wisdom from the past

Find the verses of Alain.
Broken Shell

(Secret achievement)
The Dreaming Dead

Find 9 statues of Cthulhu.
Travel Memories 3

Find hints about what is true.
Relaxing Moment

Use a toilet.
Arcane Poetry

Read all pages of the Dreamer's Diary.
Pathfinder

(Secret achievement)
Locksmith

Use two keys inside the house.
Toxic Seduction

Pop 20 mushrooms.
Dragonfly Totem

(Secret achievement)
Beaver Totem

(Secret achievement)
Haunting Expert

Find 4 ways to banish the Wanderer's evocations without battle.
Moth Totem

(Secret achievement)
Wolf Totem

(Secret achievement)
Snake Totem

(Secret achievement)
Eagle Totem

(Secret achievement)
Reunion

Return the missing doubloon to the heathen treasure.
Travel Memories 5

Find traces into future.
Unraveled Mystery

Kill all spiders hiding in the garden.
Soul bound

Look into the eyes of 7 cats.
Afternoon Chatter

Talk with the goldwasher's wife about all items that you pick up.
Servant of the great Old

Summon the ancient priest using a precise pattern.
Cougar Totem

(Secret achievement)
Scorpion Totem

(Secret achievement)
Bear Totem

(Secret achievement)
Triclops

Guide the 7th cat following red, green and blue.
Channel worker

Get a map of the dam system.
Corpse Fisher

Collect some Fishbones.
Salmon Totem

(Secret achievement)
House on the Hill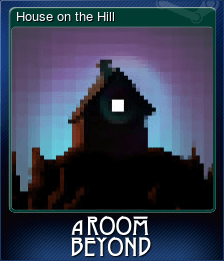 Burning Village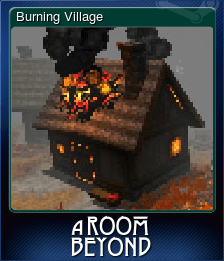 Monastery Underneath the Thorns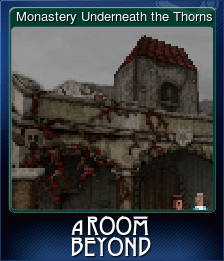 Ritual Cave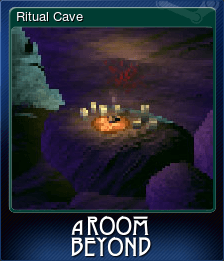 Twilight Atoll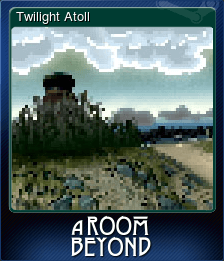 Strayers' Swamp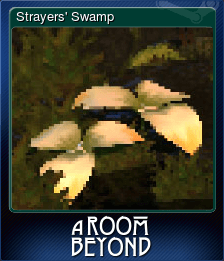 Amber Forest