Zombie Camp: Last Survivor
Release Date: 17 Apr, 2015
994
This casual action horror shooter takes players through eerie farmlands and creepy cemeteries
in two tense campaigns. A lone survivor of the apocalypse needs to overcome endless waves of walking zombies, skeletons and other creatures of the night. Players are armed with a wide and devastating array of upgradeable weapons.
Features:
Intense survival horror gameplay
Wield a wide array of devastating weapons
Scavenge the battlefield for cool power-ups and upgrade your arsenal
Two action-packed levels of gorefest fun
Steam achievements and leaderboards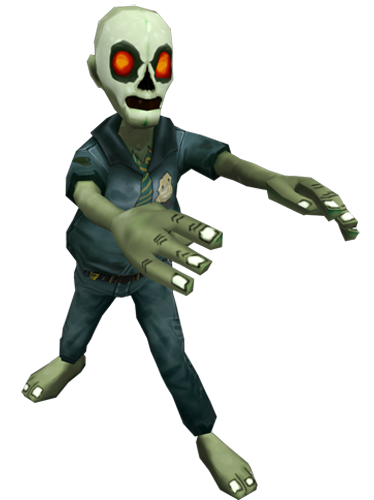 SYSTEM REQUIREMENTS
Windows
Minimum:
OS: Win XP/Vista/7/8
Processor: 1 GHz
Memory: 1 GB RAM
Graphics: on-board / low-end
Storage: 100 MB available space
PISTOLS AT DAWN

Killed 100 zombies with the pistol
KING OF THE HILL

Killed the Skeleton King
RATATATATA!

Unlocked the AK47
ESCAPE THE CEMETERY

Unlocked the zombie farm (Level 5 unlock)
RECOIL READY!

Unlocked the Shotgun
PISTOL JUNKY

Fully upgraded the pistol
EAT LEAD

Killed 100 enemies with the gatling gun
SURVIVOR

Killed 1000 zombies
PINPOINT POPPER

Achieved 500 head-shots
EXPLOSIVE

Unlocked the Thumper
LOCK AND LOAD

Fully upgraded the AK47
HAPPY CAMPER

Unlocked the sniper rifle
SAY HELLO TO MY LITTLE FRIEND

Killed 200 zombies with the gatling gun
SWEET SIXTEEN

Reached level 16
PUMPED UP!

Fully upgraded the shotgun
ROCK PAPER SHOTGUN

Killed 100 zombies with the shotgun
MAXIMUM DAMAGE!

Fully upgraded the Thumper
I SPY WITH MY LITTLE EYE

Fully upgraded the sniper rifle
BAMBI

Killed 100 zombies with the thumper
MAXIMUM FIREPOWER!

Fully upgraded all weapons
RED MIST

Killed 100 zombies with the sniper rifle
LEFT FOR DEAD

Died 25 times
MY ITCHY TRIGGER FINGER

Killed 5000 zombies
TRIGGER HAPPY

Killed 10000 zombies