Alicia Griffith – Lakeside Murder
Release Date: 16 Dec, 2016
1745
RRP: $9.99
Our price: $5.69
About the Game
A ritual murder shocks a peaceful town and Detective Alicia must solve this mystery.
She will need to encounter and overcome the vicious murderer.
Alicia, detective from a big city, visits a small town in the mountains for her vacation. But murder took place and the local sheriff needs her help. To solve the mystery behind the ritual murder Alicia has to investigate the mountain town, a deep forest, an old mansion, an ancient graveyard and a hidden temple of the lost Mayan tribe where she will encounter and try to overcome a powerful and vicious murderer.
Features
36 challenging locations
28 location specific minigames
5 unique characters
12 flashback animations
35 achievements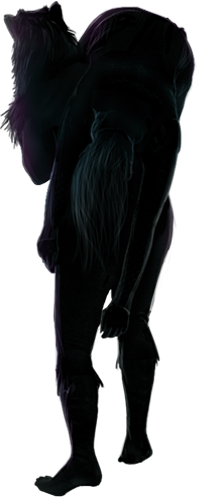 SYSTEM REQUIREMENTS
Windows
Minimum:
OS: Win XP/Vista/7/8/10
Processor: Pentium 1 GHz
Memory: 512 MB RAM
Graphics: 256 MB
Storage: 1 GB available space
Mac OS X
Minimum:
OS: Mac OS X Lion or later
Processor: Pentium 1 GHz
Memory: 512 MB RAM
Graphics: 256 MB
Storage: 1 GB available space
Lock picker

Successfully pick the lock.
Murder weapon

Find the murder weapon.
In the gutter

Get the garage keys.
Flying hat

Find the deputy's hat.
Hacker

Crack Albert's password.
Animal feeder

Any walnut will do.
Helpful advice

Ask for sheriff's help.
Electrician
Assemble the fuses.
Turnip

The award winning turnip is missing!
Poor deer

Dear poor deer.
Gibberish

Meet Eugene.
10th life

Recreate the cat.
Spiced tea

Drug the tea.
Heads up!
Place the stone head.
Minigame apprentice

Complete 10 minigames.
Tomb robber

Open the sarcophagus.
Explorer

Find the ancient clue.
Artifact maker

Assemble the artifact.
Art critic

Recognize fine art.
Weight lifter

Align the weights.
Doctor

Get the arrow tip.
Bullseye!

Use the bow and arrow.
Godlight

Lighten the pedestal.
Avenger

Defeat Herman Schultz.
Junior detective

Game finished with 18 achievements.
Master detective

Game finished with 24 achievements.
Bookworm

Read the invisible text.
Just being informed

Whose statue is this?
Bone finder

Find the bone pit.
Professor

Pass the tutorial.
Minigame master

Complete 20 minigames.
Mathematician

Find the miscalculation.
Unmarked grave

Find the hidden grave.
Police chief

Game finished with 30 achievements.
Baker

Bake the pie... again.
Alicia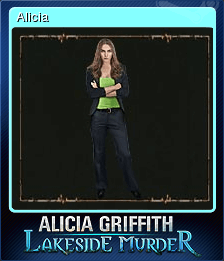 Albert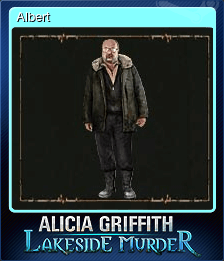 Deputy Dillard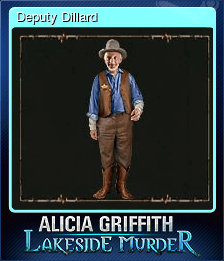 Sheriff Williams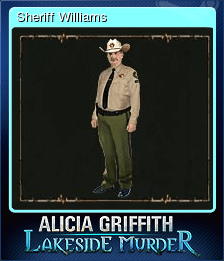 Eugene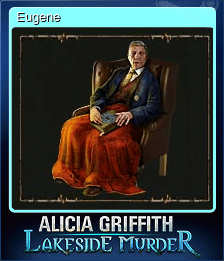 Herman