AFTERGRINDER
Release Date: 18 Jul, 2017
790
RRP: $4.99
Our price: $3.01
So you think you're hardcore? You think you can handle an I'd-rather-rip-my-eyes-out-of-my-sockets challenge with one hand behind your back and enough caffeine to kill a bull? Prove it: Here's
AFTERGRINDER
– a punishing arcade runner for the speed freaks and masochists among us. Pick a character, pick a level … and get ready to die. Unless you can survive 90 rage-inducing levels in 3 unforgiving worlds, that is.
Test your skills in 90 fast-paced levels.
Race through environments rightside up or upside down – whatever keeps you alive the longest .
Explore 3 different worlds, each with its own twists and turns.
Choose between 3 playable characters: The Dude (easy), the Lady (normal), and the Shark (hard).
Enjoy heart-thumping techno tracks as you die, retry … and die again!
SYSTEM REQUIREMENTS
Windows
Minimum:
OS: Windows 7 and above
Processor: Intel Core i3 1.8 GHz
Memory: 1 GB RAM
Graphics: 256 MB NVIDIA GeForce 8600 GTS
DirectX: Version 9.0c
Storage: 1 GB available space
Sound Card: DirectX Compatible Sound Card
Additional Notes: Mouse, Keyboard
WELCOME TO AFTERGRINDER

Thought there was a story?
THREE TIMES THE CHARM

Get 3 stars in any level
WELCOME TO THE DUDE

Someone's been dying too much
FEELING SOME RAGE?

Die a total of 50 times
FEELING SOME PAIN?

Die total of 200 times
WELCOME TO THE SHARK

Need More Challenge?
WANNA KNOW WHO WE ARE?

Check the credits
DYING MUCH?

Die a total of 500 times
STILL ALIVE?

Die a total of 1000 times
MAYBE YOU SHOULD JUST QUIT?

Die a total of 2000 times
SHARK ATTACK

Finish 10 levels with the Shark and get the 3 stars
YOU SHOULD CONSIDER THERAPY

Die a total of 5000 times
FROM DAY

Complete the first world
SLUMS KING

Get every star in the first world
TO DAWN

Complete the second world
THE SKY IS SHINING BRIGHT

Get every star in the game
TILL NIGHT

Complete the third world
DOWNTOWN SURVIVOR

Get every star in the third world
SUBURBS CONQUEROR

Get every star in the second world
THE RAGE IS OVER

Complete every level in the game
KICKING ASS AND TAKING NAMES

Get all the achievements
The Lady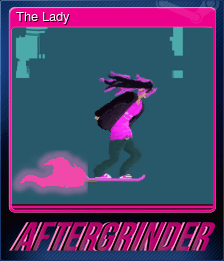 The Dude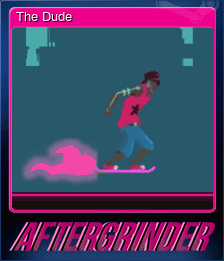 The Shark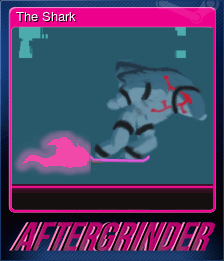 The Slums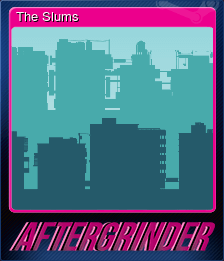 Downtown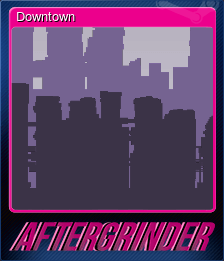 The Suburbs