Arrow Heads
Release Date: 21 Sep, 2017
660
RRP: $14.99
Our price: $13.05
Grab your friends, neighbors, extended family and that handsome cashier from the grocery store and get ready for some sweet, award-winning,
couch
and
online
multiplayer. With your trusty bow, shoot, dodge and deflect arrows in this zany isometric archery game.

2-4 frenemies can duke it out both locally and online, or at the same time! With tons of unique levels, and utterly devastating power ups to smite your enemies, such as explosive rockets, electric tesla coils and leg-chomping bear traps, the term bows and arrows has never been used this loosely!

If you're looking to mend any friendships ruined in the arena, there's a fully co-operative survival mode as well. 1-4 archers can team up to defeat waves of menacing bears that come packaged with with an arsenal of axes, cannons and spear rifles. Compete for the highscores with a combo multiplier, and the unpredictable power-up spinner!

As if battling your friends or waves of killer bears wasn't hard enough, you'll also have to watch your step. Whether it's the edge of a skyscraper, a mischievous lazer eye, or a rampaging boulder, the environments in which you decimate your fellow archers can be as treacherous as your foes.

What's the point of being the best bow-and-arrow-shooter around if you don't look good while doing it? Every battle in Arrow Heads rewards players with bird seed. Save up enough and you can unlock new birds to play as, fancier bows and bizarre projectiles that can be loosely defined as 'arrows'.

Take an arrow to the face early in the round? Don't worry, in Arrow Heads you're able to get your vengeance from beyond the grave by flopping! Throw your corpse around mindlessly, slap your enemies in the face with your noodly arms to stun them, or even take arrows for that one guy who you sort of have an alliance with. Does it make sense? That's debatable. Is it fun? Also debat-- YES!
SYSTEM REQUIREMENTS
Windows
Minimum:
OS: Windows 7 or newer

Processor: Dual core, 2 GHz or better

Memory: 3 GB RAM

Graphics: Dedicated graphics card.

Network: Broadband Internet connection

Storage: 2 GB available space

Additional Notes: Internet connection required for online features. Gamepad recommended.
YOU'RE COMING WITH ME

Blow yourself up and kill someone at the same time.
A Battle Finished, a War Begun
Complete your first arena match.
There Are Some Who Call Me…Tim

While on fire, set the someone else on fire.
B O O M !

Kill 2 people with an explosion.
Wait, What?

Get squished by an egg.
Did the Pressure Get to You?
Lose in a 1-on-1 by committing suicide.
The Journey to Fab Begins...

Unlock your first customization.
<Insert Tragic Shakespeare Quote>

Simultaneously kill the person that killed you, and vice versa.
You Call This Archeology?

Die from a boulder.
T-T-Today Junior!

Die from the falling bombs.
Who's Next?

Get your first double kill.
BIRBS NEVER DIE!

Get your first Saviour.
Should Have Flown South

Die from the snowball.
Bear-icide

Kill 200 bears.
Slow and Steady

Win a round after bombs have started falling.
Spin It Real Good

Put 50 arrows into a target dummy.
Sweaty Palms

Everyone but the winner has at least 9 kills.
Not(ch) This Time

Get a kill in a minecart.
Vehicular Birbslaughter

Get hit by a car.
Is That All You've Got?

Get your first Ace.
Can You Feel It? My Animosity?

Win a round by all other players committing suicide. (Minimum 3 Player Match)
Elevator Birb

Ride the elevator on Cliffside for total of 5 minutes.
Eye Spy

Get a kill by blowing up the laser eye.
Spray and Pray

Fire 200 arrows in a match.
Death from Above

Get a kill while in the vent.
Doom from Below

Kill a person in the vent.
Unlimited Powah!

Kill 50 bears with Tesla Coil.
Get Those Weak Shots Out of My Face!

Deflect 3 arrows in one round.
50% of the Time, It Hits All the Time

Win a match with at least 50% accuracy.
Imperial Aim

Win a match with under 5% accuracy.
Like Fish in a Barrel

Get a double kill on people in water.
They're too Cute to Kill

Lose in the first wave of arcade mode.
The Flock

Unlock all characters.
Bowed and Dangerous

Unlock all bows.
GG EZ

Your first perfect game (10 or more kills, 0 deaths).
Are Any of These Actually Arrows?

Unlock all arrows.
Return To Sender

Deflect a Shield Bear's leap attack.
Is This Easy Mode?

Get your first triple kill.
Bear-ly Made It

Beat arcade level.
That's Embarrassing...

Finish a game with 0 kills, and 10 or more deaths.
NOOT NOOT!

Get a double kill in the Penguin Skin.
It Came from Beyond the Grave

Kill someone while ragdolling.
What Is This? Tennis?

Deflect back and forth 3 times.
Heads Up!

Get stunned by a coconut.
Roasted Duck

Kill someone by using the stove.
I'll Be Back

Die by falling into lava.
I'M INVINCIBLE!

Beat all 25 waves of an arcade map without dying.
New Fangled Internet Sorcery

Complete a match online.
Axe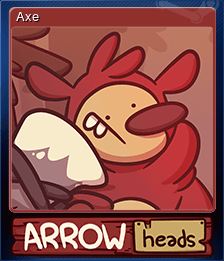 Bomb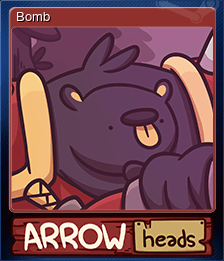 Rifle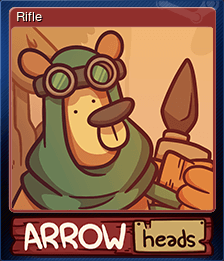 Grunt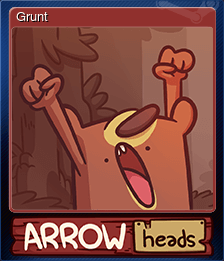 Shield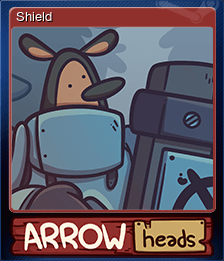 Birb