Fightttris VR
Release Date: 19 Dec, 2018
399
NOTE: THIS PRODUCT REQUIRES ONE OF THE FOLLOWING VIRTUAL REALITY HEADSETS IN ORDER TO PLAY - HTC VIVE OR OCULUS RIFT
Fightttris VR
is the game in which you need to catch blocks, build wall, collect bonuses and attack the enemy in the funniest ways.
Be ready to strain your muscles and brain. The speed of reaction, accuracy of movement and clarity of mind - all you need to win.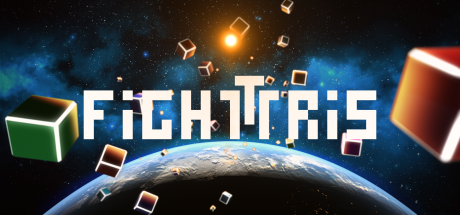 Key features
Catch the falling blocks - use your moves to manipulate, grab and build.
Collect lines - stack the blocks in lines to erase them, to restore health and to damage the opponent.
Activate bonuses - try to overcome the opponent in the fastest way possible.
...
Laugh at your opponent - or together with him!
SYSTEM REQUIREMENTS
Windows
Minimum:
OS: Windows 7
Processor: Intel Core i5-4590 или AMD FX 8350
Memory: 8 GB RAM
Graphics: NVIDIA GeForce GTX 1060
DirectX: Version 11
Storage: 2 GB available space
Recommended:
OS: Windows 8.1 Windows 10
Processor: Intel Core i5-6700
Memory: 8 GB RAM
Graphics: NVIDIA GeForce GTX 1070
DirectX: Version 11
Network: Broadband Internet connection
Storage: 2 GB available space
Fightttris begins

Play your first fightttris game
Small start

Score over 3000 points
Its getting bigger

Score over 10000 points
Victory

Win your first duel
Hat-Trick

Win 3 multiplayer duels
Perfect number

Play 8 multiplayer matches
I love that score

Score exactly 5000 points
Real score

Score over 50000 points
You are COSMOS

Score over 100000 points