Caster
Release Date: 7 Jan, 2009
761
Dash across Scenic Locations destroying bug like creatures called the Flanx using 6 Unique Attacks that include Massive Terrain Deformation and High Speed Barrages of Energy Blasts!
Caster is an intense 3rd person action shooter experience with pulse pounding music that will keep you wanting more!
Massive terrain deformation!
Use strategy to destroy hordes of bugs with a variety of unique behaviors and attacks
Bring trees back to life and collect energy to purchase upgrades
Upgrade your skills to run on water and jump hundreds of feet into the air
Pulse pounding music by Trance Emerson
3 levels of play (Casual, Normal, and Extreme)
2 playable characters
6 unique attacks
SYSTEM REQUIREMENTS
Windows
OS: Microsoft Windows XP, Vista
Processor: 800 MHz or better
Memory: 64 MB
Graphics: 16 MB Graphics Card (GeForce 2 or better)
Hard Drive: 32 MB Available Space
Sound: DirectX® Compatible
Input: Xbox Controller supported
Mac OS X
OS: OS X version Leopard 10.5.8, Snow Leopard 10.6.3, or later
Flanx number 0198 "Blast Mouth"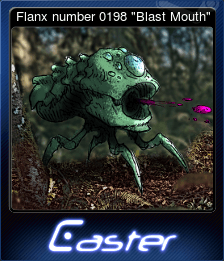 Flanx number 0018 "Fin"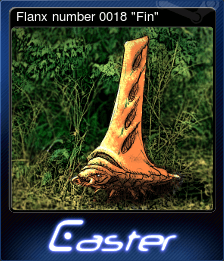 Jump Attack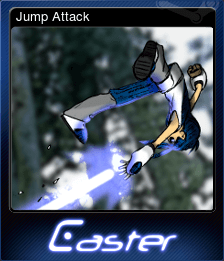 Flanx number 0356 "Long Neck"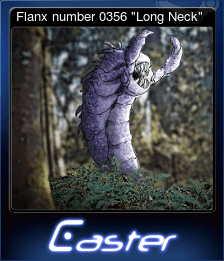 Flanx number 0287 "Tail Mouth"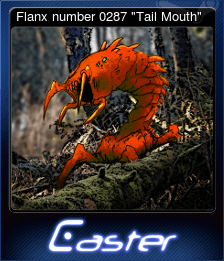 Dash