Warparty
Release Date: 28 Mar, 2019
436
RRP: $24.99
Our price: $18.50

In ancient times, a powerful civilization thrived, blending technology and magic to assert their dominion on the world. Eons have passed since their fall and nature has reclaimed its place, leading wild beasts and dinosaurs to roam the land once again.
The tribes of men have emerged and grown in this savage environment. Using whatever tools at their disposal and harnessing the powers of the Ancients from the ruins of their cities and temples, they thrive and fight with each other for the limited resources of this world.
Lead your people to victory, expand your tribe and harness the power of beasts and lost artefacts. Shape your people to overcome their rivals and become the uncontested rulers of all.

Three Unique Factions: Play as the proud "Wildlanders", the menacing "Necromas", or the vengeful "Vithara" each with unique units, buildings, talents and playstyle.
Campaign: Lead your chosen faction to victory in a conflict that will change the world forever. Tackle unique missions with challenging objectives as you uncover the purpose of an ancient power from a previous civilization.
Survival Mode Pick your favorite faction and face off against ever increasing waves of enemies. Survive as long as you can and earn a spot on the Leaderboards!
Skirmish against AI: Battle on a variety of themed maps against the AI. Solo or with friends, you choose the difficulty!
Custom Online Multiplayer: Have a Skirmish with your friends in different game modes with custom settings!
Observer Mode: Spectate matches and analyze gameplay to improve your gameplay or learn new strategies.
Ranked Multiplayer and leaderboards: Battle it out against other players, earn points for victories and reach new heights on the Leaderboards!
Dedicated Servers: Ranked matches are played on our own dedicated servers to ensure fairness in every match.
In-Game Wiki: Learn the ropes interactively or study up on all the units at your own leisure with the in-game wiki.
Full Hotkey customization: Every action can be bound to a desired key to control and play the game the way you want!
Story Campaign to be announced!
SYSTEM REQUIREMENTS
Windows
最低:
64 ビットプロセッサとオペレーティングシステムが必要です
OS: Windows 7, 8, Windows 10 (64 bit)
プロセッサー: Intel Core i3 or equivalent
メモリー: 4 GB RAM
グラフィック: NVIDIA® GeForce® GTX 550 or ATI™ Radeon™ HD 6XXX or higher
DirectX: Version 9.0
ストレージ: 1000 MB 利用可能
追記事項: Requires a 64-bit processor and operating system
推奨:
64 ビットプロセッサとオペレーティングシステムが必要です
OS: Windows 7, 8, Windows 10 (64 bit)
プロセッサー: Intel Core i5 or equivalent
メモリー: 8 GB RAM
グラフィック: NVIDIA GeForce GTX 770 or AMD R9 280
DirectX: Version 9.0
ストレージ: 1000 MB 利用可能
Mac OS X
最低:
64 ビットプロセッサとオペレーティングシステムが必要です
OS: OSX 10.10
プロセッサー: 2.0 GHz Intel
メモリー: 4 GB RAM
グラフィック: NVidia or ATI graphics card
ストレージ: 1000 MB 利用可能
追記事項: Requires a 64-bit processor and operating system
推奨:
64 ビットプロセッサとオペレーティングシステムが必要です
SteamOS + Linux
最低:
64 ビットプロセッサとオペレーティングシステムが必要です
推奨:
64 ビットプロセッサとオペレーティングシステムが必要です
Tribe Is Strong!

Reach 200 Population
I came in like a Wrecking Ball

Destroy a total of 200 enemy structures
Opportunist

Steal 25 shrines from an enemy
A girl and her T-Rex

(Secret achievement)
King of my Castle

Build 4 Settlements, 10 towers and research Fortification in one game
The Path to Power

Capture a total of 100 Go'n Shrines
Wendigo of Wallstreet

Mine a total of 100000 crystals
Active Ability is an Alliteration

Cast a total of 200 active abilities
Survival Artist

Play Survival Mode on medium and survive until wave 25
Don't touch my Thermostat

(Secret achievement)
Stone Age of Empires

Build every structure in the game at least once
Top of the Food Chain

Kill 25 wild T-Rexes
I wasn't even trying

Win a Skirmish 1v1 vs a very hard AI
Raptor Rush

Win a game as the Sage by building nothing but Wisps and Raptors
Dinosaur Dundee

Kill a total of 500 wild dinosaurs
Dead men don't walk like dinosaurs

(Secret achievement)
Forest Fire Fighter

(Secret achievement)
Yes we Canpaign!

(Secret achievement)
Taste My Lightning!

Use every power at least once
You complete me

Win 10 Team Games
Strong Rule Weak

Win 20 Skirmish games
I love Sand

(Secret achievement)
Jack of all Trades

Win 10 games with each faction
Specialist

Pick every talent at least once and win a game with it
Bigger is Better

Recruit 10 Golems, 10 T-Rexes and 10 Mammoths in one game each.
Mika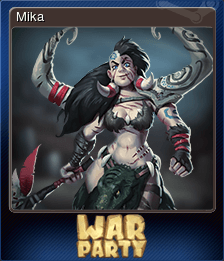 Golem
War T-Rex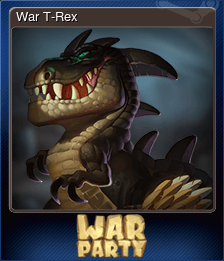 Sage
Char
Wisp