Valkyria Chronicles 4 (EU ONLY)
Release Date: 25 Sep, 2018
678
RRP: $59.99
Our price: $27.79
NOTE: This game will redeem in eu regions only
About the Game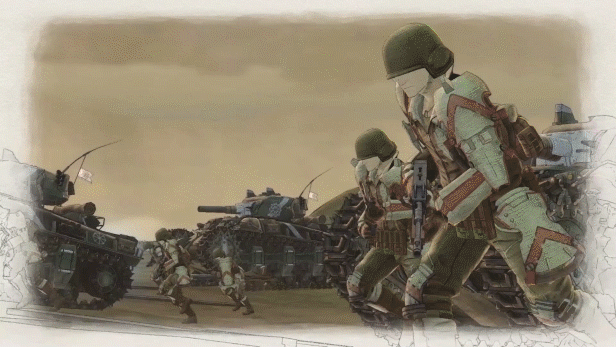 A Continent Engulfed in the Bitter Flames of War!
Valkyria Chronicles 4 takes place in the same timeframe as the original Valkyria Chronicles, but with an all-new story focusing on Squad E of the Federation. Commander Claude Wallace and his childhood friends set out to fight in a desperate war, but bone-chilling blizzards, waves of imperial soldiers, and the godlike powers of the Valkyria stand between them and victory.
The BLiTZ Battle System and the CANVAS Graphic Engine return!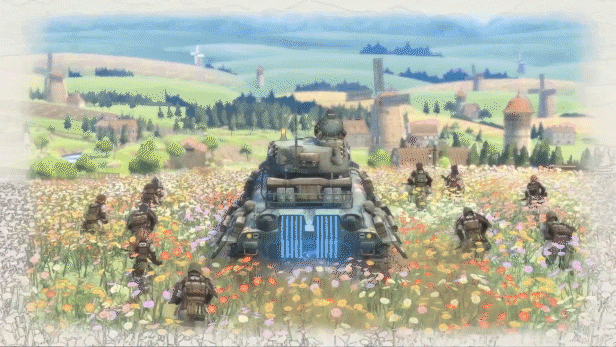 Features

A Coming-of-Age Story in a Time of War
Take command of the determined, young Commander Claude Wallace, engineer/heavy weapons extraordinaire Riley Miller, hot-headed Darcsen Raz, ice-cold ace sniper Kai Schulen, and more. Together, they will experience the painful realities of war — but will the bonds of Squad E's friendships survive the frozen battlefield?

The Next Generation ""BLiTZ"" Battle System
Part overhead turn-based strategy, part RPG, and part real-time 3rd person shooter, the "BLiTZ" battle system returns to the field. New features include an explosive new class called the Grenadier, numerous offensive/defensive battleship support options, chances for a unit to have a "Last Stand" action before death, and more. Plus, fight the imperial threat with more units on larger-scale maps than ever before.

CANVAS Aesthetics
The series' signature hand-drawn visual style is back and overhauled for the newest generation. Inspired by watercolour compositions, the CANVAS Graphics Engine blends visual elements of reality and imagination to create an expressive world filled with colourful emotions. Watch the journey of Squad E unfold like an interactive painting!

The Return of a Legendary Composer
The illustrious Hitoshi Sakimoto, original composer of the Valkyria Chronicles series and countless other emotional epics, returns to provide a sweeping orchestral score for the game.

Optimised for PC
4K resolutions, customisable keyboard and mouse controls, even ultra- widescreen support. Also includes achievements and Steam trading cards.
SYSTEM REQUIREMENTS
Windows
Minimum:
OS: Microsoft Windows 7 64-bit
Processor: Intel Core i3 6100 or equivalent AMD
Memory: 4 GB RAM
Graphics: NVIDIA GeForce 650Ti 2GB
DirectX: Version 9.0c
Storage: 36 GB available space
Capable Commander

Obtained an A rank on a mission for the first time.
First of Many

Used R&D Facility for the first time.
Ace Fighter

Defeated an enemy ace for the first time.
A Fruitful Chat

Learned an order at the Mess Hall for the first time.
Upward Mobility

One of your squadmates was promoted to Corporal.
The Battle of Siegval

Completed Chapter 4, and won the battle of Siegval.
Hidden Depths

Completed a squad story for the first time.
Damage Control

Completed 10 missions without anyone in critical condition.
Veteran Soldier

One of your classes was promoted to Elite status.
A March in the Snow

Completed Chapter 7, and rendezvoused with the Centurion.
The Hafen Reborn

Developed the Hafen into a heavy tank.
Daring Rescuer

Rescued 10 allies in critical condition.
War Profiteer

Earned 1,000,000 DCT cumulatively.
The Sea Fortress

Completed Chapter 11, and made it past the Sea Fortress.
Follow my lead!

Gave direct commands 15 times.
Ace Killer

Defeated 15 enemy aces.
Pride of the Federation

Obtained A ranks on 20 missions.
That's an order, soldier!

Gave orders 15 times.
A Reason to Fight

Completed Chapter 15, and defeated both Walz and Crymaria.
The Final Choice

Completed Chapter 17, and witnessed the end of the war.
Devotion

Completed Chapter 18, and ended Belgar's dark ambitions.
Military Exemplar

Learned all orders.
Agent of Destruction

Defeated 1000 enemy units.
Legendary Soldier

One of your classes was promoted to Paragon status.
Our War's End

Kept your promise with Riley Miller.
True Rangers

All of your classes were upgraded to max level.
Squad E, All Present

Recruited all squad members.
The Federation's Secret Weapon

Obtained all ship parts.
Naval Coordination

Gave ship orders 15 times.
War Correspondent

Watched all event scenes.
Martyr's Courage

Triggered a Last Stand 15 times.
The Empire's Worst Nightmare
Obtained A ranks on all missions.
Ultimate Tank Squad

Obtained all tank parts.
Arms Racer

Obtained all infantry weapons.
War Hero

Obtained all decorations.
Valkyrian Chronicler

Obtained all achievements.
Claude Wallace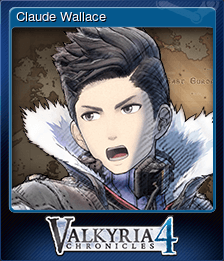 Riley Miller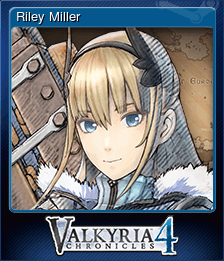 Raz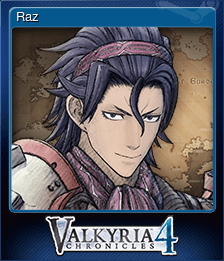 Kai Schulen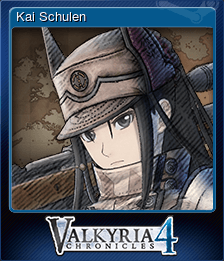 Ragnarok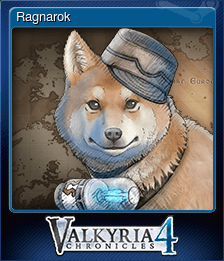 Crymaria Levin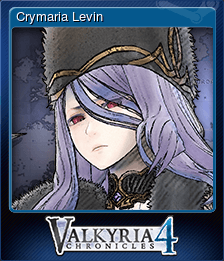 Klaus Walz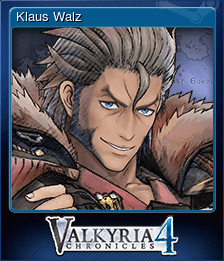 Forseti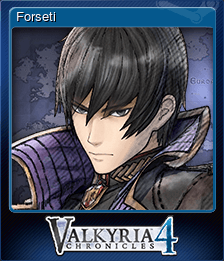 Nikola Graf & Chiara Rocino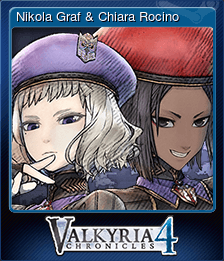 Heinrich Belgar