House & Garden Flipper Bundle
Release Date: 17 May, 2018
906
RRP: $34.98
Our price: $1.29
Bundle includes:
House Flipper
Garden Flipper
House & Garden Flipper Bundle is an ultimate experience of creating your own place on Earth.
Thanks to House Flipper you're able to create the house of your dreams! Destroy and rebuild walls, install various home devices, furnish your whole house the way you want it.
And when your house is finally ready - now it's time for some outdoor work! Garden Flipper is an expansion that allows you to create a perfect garden. Rip out the weed and set the paths through colorful flowerbeds. Garden Flipper expansion adds hundreds of new items, new mechanics and new houses.
HOUSE FLIPPER

House Flipper is a unique chance to become a one-man renovation crew.
Buy, repair and remodel devastated houses.
Give them a second life and sell them at a profit!

What you've got at your disposal is a set of tools and parts.
Use them to hammer, drill, nail and screw things together, and do whatever is necessary
to fit, fix or clean up stuff.
Experiment with interior designs and decorating styles you like.
Decorate and furnish interiors with hundreds of unique items that you're free
to choose from. Express yourself!

Do you love interior design and want to fill up empty rooms using your favorite style?
You can buy an empty apartment and furnish it.
Do you prefer things only engineers would understand?
You can focus on repair and installations.
Are you an expert on the "small move, big change" approach?
You can buy a decent house and make it perfect by adding some style and fixing stuff.

The ultimate goal of the house flipping business is profit. Are you a risk taker?
Do you like to invest? Estimate profit and find the best risk/reward ratio for you.

The house flipping business is very challenging. Improve and hone your skills.
Get better tools. Deploy new mechanisms and earn cash so you can to increase
investment and speed up progress. Have fun!
GARDEN FLIPPER

Have you ever thought of becoming a gardener? Thanks to Garden Flipper DLC it is now possible!
Before you'll start planting trees and plans you'll need to get rid of trash and rubble.
Mow the lawn, hew unwanted trees, tear out weeds and prepare your garden for a complete makeover!
Map paths out, plant new trees and bushes and set flowerbeds.
Explore completely new orders and discover innovative mechanics, which we've designed in association with professional gardeners!
Step by step, sink in the world of plants. Transform desolated gardens into beautiful masterworks - let them shine under your management.
And when you'll be ready to create your own garden...

In Garden Flipper, you're the one who decides how your garden looks like!
Do you prefer widespread gardens of the Palace of Versailles or the minimalistic style of Zen gardens?
Don't limit yourself! Let your garden shine for you and make your neighbours jealous of it!
Make appraisers fight for it! And if you like, put your feet up and relax in the sanctuary of silence and peace which
will calm your senses and will give you the energy to implement new ideas in the next houses.
The new expansion is not only about plants and flowers. We've prepared hundreds of new items which will make your garden look even better!
Features:
- 17 brand new orders,
- more than 500 unique items in many variants including more than 250 plants,
- 8 brand new mechanics
SYSTEM REQUIREMENTS
Windows
Minimum:
Requires a 64-bit processor and operating system
OS: Windows 7 (64-bit) or newer
Processor: Intel Core i3 3,20GHz / AMD Phenom II X4 955 3,2 GHz
Memory: 4 GB RAM
Graphics: GeForce GTX 560 / AMD R7-260X
DirectX: Version 11
Storage: 4 GB available space
Recommended:
Requires a 64-bit processor and operating system
OS: Windows 10 64bit
Processor: Intel Core i5-8400 / AMD Ryzen 5 1600
Memory: 8 GB RAM
Graphics: GeForce GTX 970 / AMD Radeon RX 580
DirectX: Version 11
Storage: 4 GB available space
Mac OS X
Minimum:
Requires a 64-bit processor and operating system
OS: Mac OS X 10.9+
Processor: 3.2GHz Intel Core i3
Memory: 4 GB RAM
Graphics: Intel Iris Graphics 6200
Storage: 4 GB available space
Recommended:
Requires a 64-bit processor and operating system
OS: Mac OS X 10.12+
Processor: 3.5GHz Intel Core i5
Memory: 8 GB RAM
Graphics: Radeon Pro 580
Storage: 4 GB available space
SteamOS + Linux
Minimum:
Requires a 64-bit processor and operating system
Recommended:
Requires a 64-bit processor and operating system
First money

Finish first order
Worth Every Penny

Mind over matter. Money over all.
Alpha Male

What happens in the caves stays in the cave.
Pro-creative

You know when you are in love you can't fall asleep.. It's because of... your always noisy child!
Strongman

Do you even lift?
Just Enough

Live your life and forget the age.
Family man

Family isn't just an important thing, it's everything.
Junior Estate Agent

Sell 10 houses
Beginner gardener

It's time to expand my skills.
The Survivalist

Remember: when disaster strikes, the time to prepare has passed.
Call me Edward

You can't hide from my mover.
Artistic soul

Every child is an artist. The problem is how to remain an artist once we grow up.
The Tactical Prepper

Always be prepared for the unknown.
Whac-A-Mole

It's time for you, Mr. Mole.
Perfectionist

Fully complete every order
Mystery

Bra off, party on!
Gardener

I feel this gardener aura inside of me.
Doomsday Prepper

Better to prep 10 years too early than 10 minutes too late!
Millionaire

Earn the first million euro
Estate Agent

Sell 20 houses
Competitor

LOOK AT MY GARDEN, MY GARDEN IS AMAZING!
You do it wrong

Kill a cockroach with a hammer
Perfect Layout

Feel Shi... Fence Shi... Well, I tried.
Game Over

Finish the game
Car Mechanic

You'll need a car mechanic
Knock, knock

I am the one who knocks
I'm Belieber

Fashion is the armor to survive the reality of everyday life.
Negotiator

Negotiate for at least 50 000 euro and win
Do it ASAP

Complete order below 1min
Nerd

I'm not a nerd. I'm just smarter than you.
Wall Street Shark

It's business. Leave your emotions at the door.
According to the rules

Blue flower, red thorns.
Fully equipped

Didn't you forget about a few flowers between this sofa and carousel?
Give it some fresh air

Do not forget to take it before it starts raining.
Senior Estate Agent

Sell 50 houses
Vegan

Tell the meatatarians my last word is... Carrot...
Don Quixote

Is this hammer even real?
Let's swim!

Water time!
Uninvited gentleman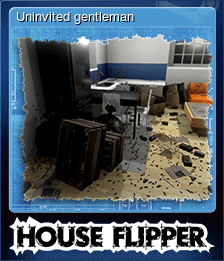 Student's dump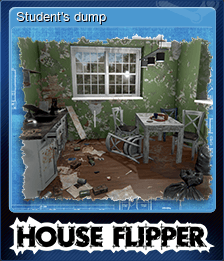 Husband's garage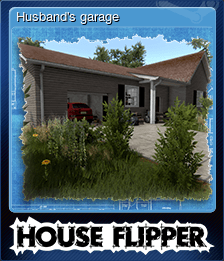 Bathroom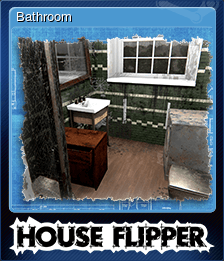 Pink kingdom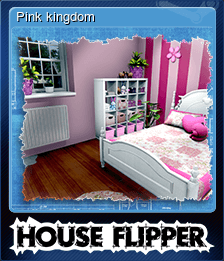 Bedroom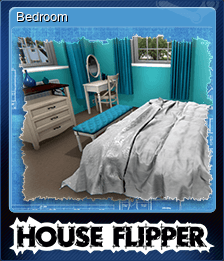 Hammer Time!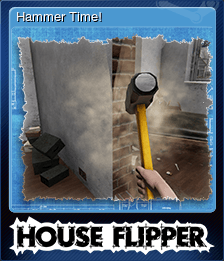 Radiator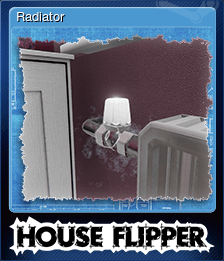 Floor tiles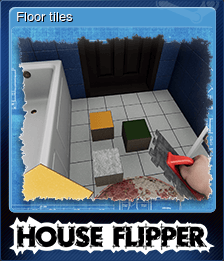 Cockroach nest!