1943 Deadly Desert
Release Date: 15 May, 2018
227
Action-packed World War 2 battles for the desert territories await you. Your ingenuity and leadership skills as general will determine victory or defeat. Will you survive the toughest fight in history?
"1943 – A hot, dusty wind sweeps through the camp. Scouts report of heavy Wehrmacht forces. The Desert Fox is rapidly pushing towards the western oasis. All combat-ready British troops are on high alert to fend off the invasion. At the same time, the Axis powers are preparing the assault on a vital resupply center. En route to their next battle, with heavy tanks, artillery and supply vehicles. Which side will you choose?"
TOTAL WORLD WAR
This is the decisive World War II battle between the Allied forces and the Axis powers! Choose your path and lead your army to victory!
TURN-BASED TACTICAL WARFARE
The right war strategy is the key to the ultimate victory! Issue orders to your officers on the battlefield. They'll motivate, inspire and strengthen the troops assigned to their command!
DANGEROUS MISSIONS
Become the greatest general of all time and prove your tactical skills in plenty of different war campaigns! Unlock new missions, maps and scenarios!
MASSIVE WEAPON ARSENAL
Your tactical possibilities are nearly limitless. Fight with tanks, warplanes, infantry, paratroopers, artillery and many other powerful special forces and weaponry!
VARIETY OF BATTLEFIELDS
Break through the enemy lines by land and air! Lead your soldiers into battle and crush your enemies on the historical battlefields of Africa!
STRATEGY AT ITS BEST
Even more new units for your tactical genius! Order devastating air strikes or command a forced march. The stakes are high, but the prize of a glorious victory awaits!
Features:
Turn-based strategy action in WW2

Thrilling campaigns and challenging missions

A must have for every strategy game fan

Many different military units

Detailed graphics and epic sounds
Thank you for playing '1943 Deadly Desert'!
SYSTEM REQUIREMENTS
Windows
Minimum:
OS: Windows 7 or newer

Processor: 2.0 GHz

Memory: 2 GB RAM

Graphics: DirectX 9.0c compatible

DirectX: Version 9.0c

Storage: 1100 MB available space
Point-blank

Destroy an artillery unit while too close for it to counterattack
Eyes in the sky

Discover 50 enemies with planes
King Slayer

Destroy an enemy command unit
Lead by Example

Destroy 15 enemies with the command unit
Entrenched

Position infantry in trenches 20 times
Inspired

Destroy 75 enemies while being buffed by the command unit
Bomb carpet

Destroy multiple enemies with an attack of the medium bomber
Move, move, move!

Move infantry over 1500 tiles
Assault on Deep Sand

Finish the campaign "Assault on Deep Sand"
Heavy Impact
Attack with artillery 200 times
No place to hide

Find 30 enemies with radar
Wasteland Warfare

Finish the campaign "Wasteland Warfare"
A new Threat

Finish the campaign "A new Threat"
Paratroopers for the win!

Destroy 15 enemies with parachuted infantry
Clouds & Jeep

Use the "Mount!" ability 20 times
Behind Enemy Lines

Finish the campaign "Behind Enemy Lines"
Survival of the Fittest

Finish the campaign "Survival of the Fittest"
Defense mode

Use the "Fortify" ability 250 times
Strong Winds

Finish the campaign "Strong Winds"
Hunting trophy

Destroy 50 enemy tanks with tank destroyers
Unforgotten

Finish the campaign "Unforgotten"
Daybreak

Finish the campaign "Daybreak"
All shapes and sizes

Have 7 different tanks at the same time
The power of German engineering

Use abilities of the Axis engineer 200 times
Dogfighter

Destroy 75 enemy planes with fighters
Anti-Land-Air

Destroy 100 enemies with hybrid artillery
Tactician

Win 10 online battles
General

Reach the highest rank
Conqueror

Capture 500 enemy buildings
Desert Fox

Win 100 online battles
I am the one who knocks!

(Secret achievement)
Commander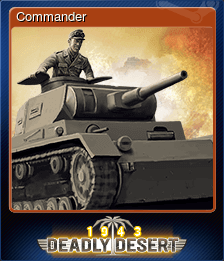 Motorcycle with sidecar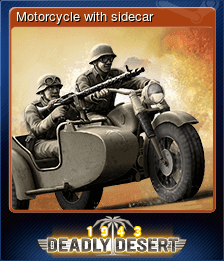 Fighter Plane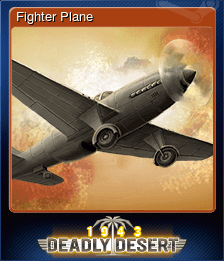 Tank Destroyer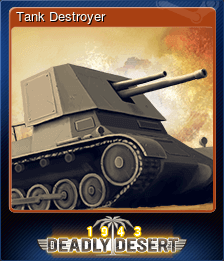 Nebelwerfer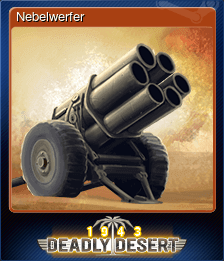 Howitzer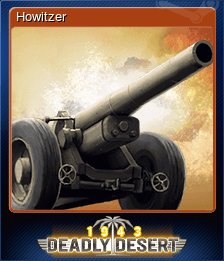 Jeep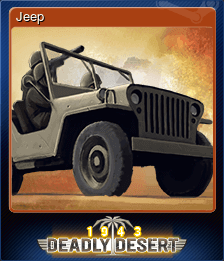 Anti-air gun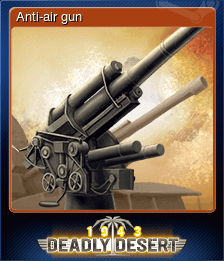 Infantry