Not For Broadcast
Release Date: 30 Jan, 2020
169
RRP: $14.99
Our price: $12.71
About the Game
Look, mate - it's not that hard. Choose the angles, roll the ads, and bleep the swears. Just keep in mind that how you show these people will change their lives. Don't worry - you'll get paid either way!
In an alternate 1980s where the nation stumbles towards dystopia, join the National Nightly News team as they document the latest political scandal, the rise of a radical government, and which celebrity has for some reason written a book about it all.
You only came in to clean the studio - but in a bizarre twist of fate, it's now up to you to determine exactly what goes on air.
Not For Broadcast
is an immersive, narrative-driven propaganda sim that lets you set the agenda. Mix four camera feeds, choose the headlines, bleep the bad language - all under the pressure of a live broadcast. Will you censor the news and be rewarded, or expose the truth and live with the consequences?
Not For Broadcast is heading into Early Access with three full chapters, and will work alongside the community to a full ten chapters, with varied consequences for your actions.
Frame the picture - Keep the general public entertained with your editing skills. You are the artist and the broadcast is your canvas.


Keep it PG - Censor swear words… or "unapproved" information. Keep the news safe for children and oppressive political regimes alike.


Hand-pick the headlines - Their public image is in your hands: run the story of a footballer's new beau, or his last dodgy night at the pub? His marriage and his life are in your hands.


Cue the ads - Watch your bank balance soar or dive based on what advertisements you run. Customer satisfaction not guaranteed.


The show must go on! - Keep broadcasting no matter the cost. News stops for no-one, not even a category 5 storm!


Keep them laughing as you go - The stress of playing a part in this twisted political turmoil getting you down? Sit back and relax - The National Nightly News team will take you from laughter to dread in the course of a commercial break.

SYSTEM REQUIREMENTS
Windows
Minimum:
OS: Windows 10
Processor: 2.7Ghz and up
Memory: 8 GB RAM
Graphics: Dedicated video card is required, 4gb VRAM
DirectX: Version 11
Storage: 11 GB available space
Sound Card: Integrated
Dave's Apprentice

Complete your first Broadcast.
Family Loyalties

(Secret achievement)
Happy Holidays!

(Secret achievement)
Middle Of The Road

Stay neutral.
Screw the 1%

(Secret achievement)
Consequences

(Secret achievement)
Foresight

(Secret achievement)
We Have The Technology

Buy your first Upgrade.
Feel The Music

Max out the boost in any Rhythm Editing section.
Home Sweet Home

Buy your first Cosmetic Item.
If At First You Don't Overachieve

Replay any Sequence.
Peeking Behind The Curtain

Watch a Broadcast back in the Rushes Room.
Maybe Next Year

(Secret achievement)
Nice Broadcast!

Get an A+ for any Broadcast.
Damn I'm Good

Watch one of your own Broadcasts.
How Disruptive

Rally against Advance's Establishment.
Very Advanced

Align with the Advance Agenda.
A Youth Club Too Far?

(Secret achievement)
Holly Jolly Christmas...

(Secret achievement)
Fancy Work

Get an A+ for three different Broadcasts.
Mr Snugglehugs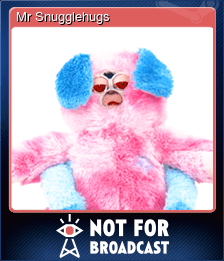 Crazy Neil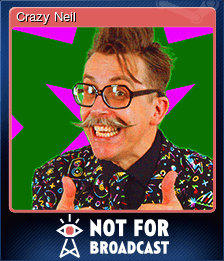 Colin Sprong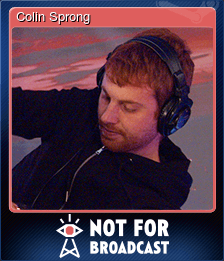 Ellie Striker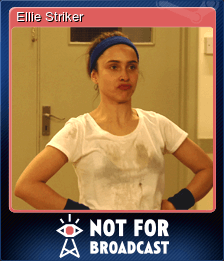 Regular Bagel