Alice's Patchwork
Release Date: 3 Mar, 2016
354
RRP: $4.99
Our price: $3.55
Assemble patchwork mosaics while you travel with Alice and the famous characters of Wonderland and Looking-Glass Land!
А mad tea-party, unbelievable royal croquet, a merry sea quadrille... What other pictures await you in 6 locations? Assemble all mosaics and help Alice become the queen of this incredible world.
- 120 unique patchwork mosaics.
- 6 locations.
- 6 different materials.
- Plot and characters from Wonderland and Looking-Glass Land
- Fairy-tale setting.
- Special quests for the real pros.
- More than 10 hours of gameplay with beautiful calming music.
- Entertaining gameplay for players of all ages.
- Use bonuses and earn new ranks.
- Complete levels to get as many keys as you can and unlock new worlds!
- Complete all the puzzles while traveling through the fantasy world of your childhood.
SYSTEM REQUIREMENTS
Windows
Minimum:
OS: Windows XP or higher
Processor: Intel Atom N455 (1660 MHz) or high
Memory: 1024 MB RAM
Graphics: Intel GMA 3150
DirectX: Version 9.0c
White Rabbit

World 1 finished
Wise Caterpillar

5 levels in raw without mistakes
Tweedledee

100000 coins collected on levels
Drink me!

50 hints used
Mad Hatter

World 2 finished
Mad Tea-party

20 levels completed within the time limit
Royal Croquet

20 levels with 3 keys
Eat me!

100 hints used
Cheshire Cat

World 3 finished
Magic fan

150 hints used
White Knight

World 4 finished
Beautiful Garden

40 levels with 3 keys
White Queen
World 5 finished
Queen of Hearts

World 6 finished
Looking — glass land

80 levels with 3 keys
Tweedledum
500000 coins collected on levels
Humpty Dumpty

1000000 coins collected on levels
Coronation

All Trophies collected
White Rabbit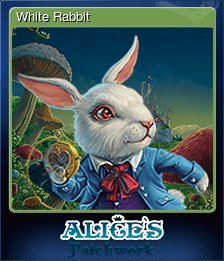 Mad hatter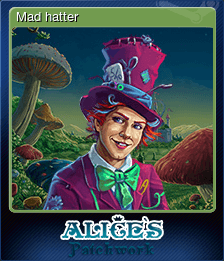 Cheshire cat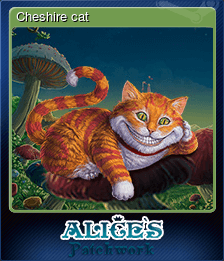 White knight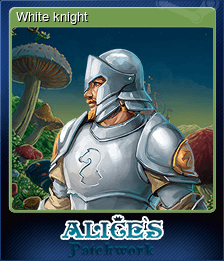 Queen of hearts