Worms Crazy Golf
Release Date: 19 Oct, 2011
4806
RRP: $9.99
Our price: $3.60
Includes:
1 new 'Carnival' themed Worms™ Crazy Golf course, with 18 new holes.
5 new challenges with leaderboards.
1 new utility – the 'bouncy ball'.
Brand new customisation items to unlock - 4 Hats, 3 Golf Balls and 2 Speech Banks.
About the Game
Worms™ Crazy Golf is a hilarious mixture of the explosive action of Worms™ and the puzzle-based challenges of crazy golf! All of the trademark Worms™ humour, comic violence, and cartoon visuals are present, combined with addictive yet accessible golf gameplay. With extensive and re-playable single-player options, and hot-seat multi-player for up to 4 players, this is not just a load of balls!
Key Features:
EXTENSIVE SINGLE-PLAYER CONTENT:
Single-player career mode - x3 18-hole courses - Britannia, Pirate Cavern and Graveyard, with Steam Achievements.
Single-player challenge mode - x15 challenges with leaderboards.
LOCAL MULTI-PLAYER ACTION:
Hot-seat multi-player for up to 4 players.
HIGHLY RE-PLAYABLE PUZZLE-BASED GAMEPLAY:
Crazy golf! Navigate the hilarious, and increasingly challenging, holes in unique ways with interactive objects, utilities and ball spin.
WORMS™ HUMOUR AND CHARACTERS:
Worms™ humour! Exploding sheep, teleports, ball-whacking Old Women, ball-stealing moles, mines, magnets and even new bats!
CRAZY CUSTOMIZATION:
Customize the name, hat, club, speech and balls of your worm, and earn in game cash to unlock even more customization options.
Legal Notice / EULA
Worms™ Crazy Golf. Developed by Team17 Software Ltd. © 2011. Team17 Software Ltd. and Worms™ Crazy Golf are trademarks or registered trademarks of Team17 Software Limited. Original Concept by Andy Davidson. All other trademarks, copyrights and logos are property of their respective owners. Developed and published by Team17 Software Ltd.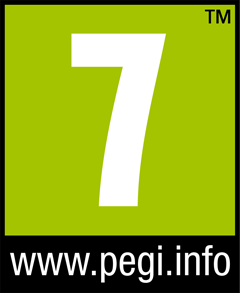 SYSTEM REQUIREMENTS
Windows
Minimum:
OS: Windows XP, Vista, 7
Processor: 1.25GHz AMD Athlon or Intel equivalent
Memory: 1 GB RAM
Graphics: 128MB Video Card (GeForce4 or equivalent card)
DirectX®: DirectX® 9 or above
Hard Drive: 626 MB Space Free
Sound: DirectX® 9.0c-compliant sound card
Other Requirements: Internet connection required
Mac OS X
OS:OS X 10.6 or later
Memory:1GB
Processor: 1.83 GHz Intel Core Duo or better
Video Card: Nvidia Geforce 8600, Radeon X1600 or better
Hard Disk Space: 4.3 GB
Feel the Power

Overdrive a shot.
Gentle Strokes

Putt in from the green.
First Round

Complete a hole.
You Shoot You Score

Achieve a skill score objective on one of the holes.
Getting The Hang of it

Complete a hole within the par score or better.
Tweet Tweet

Get a Birdie.
Wheres The Prey
Get an Eagle.
In a Spin

Use spin control whilst the ball is in-flight
The Utilizer

Use any one of the cannon, teleporter or cable car type interactive objects.
Poor Flossie

Damage 3 sheep with one shot.
Pure Skill

Complete a challenge.
Mine's a Large One

Destroy 3 mines with one shot.
Fluke or Skill?

Get a hole in one.
Octogenarian
Get the old woman to strike the ball.
Going Underground

Get the mole to steal the ball.
Retail Therapy

Purchase an item from the customisation menu.
That's a Wing Span

Get an Albatross.
Social Golfer

Complete a hot-seat multiplayer game.
Rule Britannia

Complete the Britannia Course.
Show Me The Money

Collect 20 coins on one hole.
Lets See The Goods

Collect 5 crates.
No Task Too Great

Achieve all the objectives on one hole.
Fair Game
Kill 4 Greenskeeper Worms on one level.
Barrel do Nicely

Destroy 3 TNT barrels with one shot.
Bats your lot

Damage 3 bats with one shot.
The Jolly Roger

Complete the Pirate Cavern Course.
Dead Good
Complete the Graveyard Course.
Be the Best

Complete all the challenges.
True Champion

Complete every objective on every hole.