Death Penalty: Beginning
Release Date: 23 Jan, 2017
1348
From the beginning of her service in the World Safety Secret Organization Alice showed herself as a brave and very capable agent. In a few years she completed tasks of the highest difficulty on her own. However, this story had to be about one of them.
But her plane crashed and she got into hostile environment of the victims of criminal experiments on people. These hyper-aggressive individuals with a complete degradation of communicative skills don't understand what is happening and want to destroy everybody not like them.
That's why make yourself comfortable in your chair and get ready to plunge into the cruel world which didn't lose its attraction and rock&roll!
SYSTEM REQUIREMENTS
Windows
Minimum:
OS: Windows 7

Processor: Intel Core i3 4300

Memory: 4 GB RAM

Graphics: NVIDIA GTX750

DirectX: Version 10

Storage: 8 GB available space
Recommended:
OS: Windows 10

Processor: Intel Core i3 6300 or better

Memory: 8 GB RAM

Graphics: NVIDIA GTX950 or better

DirectX: Version 11

Storage: 8 GB available space
HeartBit thanks

Thanks for playing the game
Heroes in Pants

Reach Chapter 2.
Teach me Master!

Learn 10 Powers
You've found NOTHING!

Find the chest full of nothing.
A link to another Game

Reach Chapetr 3
Free rewards!

Get 4 Bronze Sidequest Stars
Judas Iscariot Super Star

Reach Chapter 4
Rangers of Power

Learn 45 Powers
I love power, it's so bad!

Learn 90 Powers
Super Doom & Bros

Reach Chapter 5
JRPG

Reach Chapter 6
I'm on my way!

Get 4 Silver Sidequest Stars
It's a Secret to Everybody

Find 10 Secrets
Dr. Insano, I presume

Meet Dr. Insano
Mandatory Castle

Reach Chapter 7
Beat the Dragon!

Defeat Richard
Row Row your Boat

Buy the boat
Destiny & Doom

Beat Doom
Sidequests are easy!

Get 8 Bronze Sidequest Stars
Dragon's Balls

Learn the Ultimate Secret Technique
The Grinder!

Get 4 Gold Sidequest Stars
Green Ninja

Upgrade the Green Ring
Yellow Spaghetti

Upgrade the Yellow Ring
Red Zodiac

Upgrade the Red Ring
Blue Ice

Upgrade the Blue Ring
Big Blue

Buy the ship
I know they were there!

Find 20 Secrets
I like Sidequests!

Get 8 Silver Sidequest Stars
Dwarfs in Distress

Bring back home 3 Dwarfs
Where is Judas?

Meet Dr. Insano 3 times
Mellon!

Bring back home all Dwarfs
I believe I can fly

Buy the air baloon
Warp zone!

Defeat Richard's Army
Judas' Revenge

Defeat Robot Judas
The Destroctor!

Get 8 Gold Sidequest Stars
Defeat'em All

Defeat the twin Deaemon
Save the Princes, again!

Defeat Dr. Insano in his castle
Pastafarian

Defeat the Flying Spaghetti Monster
Guardian of Power

Defeat a real Guardian of Power
I am POWER

Learn 180 Powers
Jimmy's Sidequest!

Get All (13) Bronze Sidequest Stars
Who's next!?!

Get All (13) Silver Sidequest Stars
I destroy EVERYTHING!

Get All (13) Gold Sidequest Stars
I know EVERYTHING!

Find All Secrets
Orcus' Lair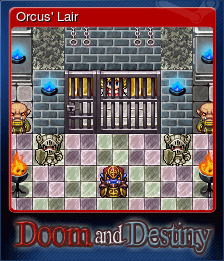 World Map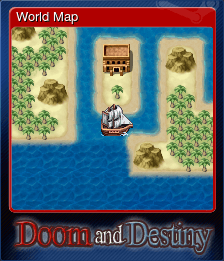 Your Destiny's Castle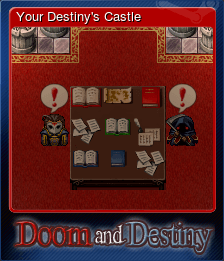 Benjamin's Cellar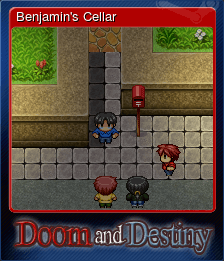 Dark Eidous!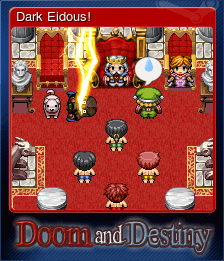 Mr. Mario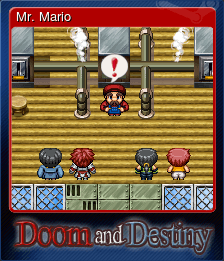 Japan!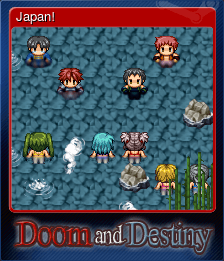 -->