✌ Johnny Rocket
Release Date: 12 Nov, 2018
1348
Gamepad controls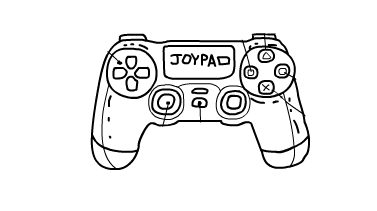 About the Game
Johnny Rocket is released on the Nintendo switch.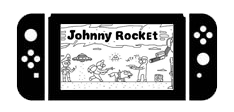 Johnny Rocket
is a 2D comic adventure of Johnny Rocket represented by an action platformer game stylized as a free-hand black and white cartoon. In this game, your main goal is to help Johnny Rocket fight evil. To do that, you can run, jump, double jump, shoot enemies or use Johnny's secret movement - destroy obstacles or enemies with his head - with keyboard controls. There are unique levels with enemies which try to kill the hero and bosses in the end. When you eliminate each boss, you'll see a comic cartoon movie telling you more about Johnny's adventure. And don't forget to collect the paper!
MAIN GAME FEATURES:
unique comic adventure;

black and white cartoon style;

a hero you would like to help;

amazing superpower.
SYSTEM REQUIREMENTS
Windows
Minimum:
OS: Windows 7/8/10

Processor: 2GHz Duo Core Processor

Memory: 1 GB RAM

Graphics: NVIDIA GeForce 450 or higher with 256GB Memory

DirectX: Version 9.0

Storage: 250 MB available space

Sound Card: Default
Recommended:
OS: Windows 7/8/10

Processor: 2GHz Duo Core Processor

Memory: 4 GB RAM

Graphics: NVIDIA GeForce 450 or higher with 1GB Memory

DirectX: Version 9.0

Storage: 300 MB available space

Sound Card: Default
Mac OS X
Minimum:
OS: OS X Mavericks 10.9 or newer

Processor: Dual core from Intel

Memory: 1 GB RAM

Graphics: nVidia 320M or higher, or Radeon HD 2400 or higher, or Intel HD 3000 or higher

Storage: 250 MB available space

Sound Card: Default
Recommended:
OS: OS X Mavericks 10.9 or newer

Processor: Dual core from Intel

Memory: 4 GB RAM

Graphics: nVidia 320M or higher, or Radeon HD 2400 or higher, or Intel HD 3000 or higher

Storage: 300 MB available space

Sound Card: Default
SteamOS + Linux
Minimum:
OS: Ubuntu 64-bit 16.04+

Processor: Intel Core 2 Duo / AMD Phenom II

Memory: 1 GB RAM

Graphics: NVIDIA GeForce 450 or higher with 256GB

Storage: 250 MB available space
5

5
10

10
15

15
50

50
HARDCORE

YOU ARE STRONG

-->