Guncraft
Release Date: 9 Aug, 2013
3545
Block and Load! Combining the addictive nature of block building sandbox games with the speed and competition of modern first-person shooters, Guncraft takes voxel-based gaming to a whole new level. Players can create maps and arenas based on anything imaginable and, once complete, can utterly destroy them with bullets, bombs, grenades, tanks, helicopters, gunships, and much more. In the heat of battle, soldiers can create custom blockades and fortresses instantaneously. Watch out – just when you think you're safe, enemies can tunnel through walls and dig through floors to ambush you from behind, above or below!
In addition to standard modes like Deathmatch, Team Deathmatch, and Capture the Flag, Guncraft offers over seven outlandish game modes like Lava Survival and Racing Mode, plus 100% customizable load-outs that include perks, weapons, vehicles and more. Even better, the core crafting mechanics of Guncraft are available throughout every aspect of the game, enabling players to build maps, prefabs, characters, and weapons on the fly, then decimate them all to take down enemies.
KEY FEATURES:
Voxel design coupled with hardcore FPS elements: Player-controlled vehicles, perks, killstreaks, class load-outs, clan system, and ranks.
Create custom levels, weapons, and characters – you are literally only limited by your imagination!
7+ outlandish game modes for up to 16 players (Online/LAN), including:
"Lava Survival" – Magma slowly rises as players build upward to avoid the instant orange death. It's a new variation of "Last Man Standing".
"Onslaught" – Four players band together to fight off endless waves of deadly robot spiders, soldiers, drones, and aircrafts.
"Spleef" – Players drill and destroy blocks on the platform near or under their opponents in order to cause them to fall to their deaths, while fervently avoiding suffering the same fate.
"Siege Mode" – A building and prefab centric game mode where two teams are pitted in a race to build a trebuchet-style catapult first. Be sure to defend it, else you get your structure destroyed by the other team.
"Racing Mode" – Race to the finish and blow up everyone in front of and behind you in the process! You can even team up with a friend for some double dash style action in the fast paced new game mode!
SYSTEM REQUIREMENTS
Windows
Minimum:
OS: Windows Vista

Memory: 1 GB RAM

DirectX: Version 10

Storage: 375 MB available space
Recommended:
OS: Windows 7 or greater

Memory: 2 GB RAM

DirectX: Version 11

Network: Broadband Internet connection

Storage: 375 MB available space
Crafty In Training

Kill 25 enemy players
Yay Killstreaks!

Get 5 kills without dying
Fat Wad

Collect $10,000
Crafty Killa

Kill 100 enemy players
Close Call

After being frozen, barely escape the clutches of the rising lava
Rock'em Sock'em

Score the most points in a round of Onslaught
Half Blockathon

Run 200,000 block lengths
Snitch

Win a round of Meteor Survival only because you were the last man standing
Ultimate Survivor

Win a round of Lava or Meteor Survival without being frozen
Exato's Little Helper

Vote on 10 guns or skins
Blockathon

Run 400,000 block lengths
l337 5KilL
Get 10 kills without dying
Lukewarm

Freeze 25 enemy players
Snowballer

Freeze 5 people without dying
Stamp of Approval

You got your first gun or skin approved
Run, Crafty, Run!

Capture a flag without transferring or dropping it
MasterGimp

Win a match using a class with no bonuses or killstreaks
You Lucky Son Of A...

Survive taking fire damage while frozen in meteor survival
Phew...

Defend your flag while it's dangerously close to the enemy capture point
I Believe I Can Fly!

Using only your Jetpack and Parachute, stay airborne for 1 minute
UnSpleefable

Win a 3 round match of spleef without anyone else scoring any points
The Critic

Vote on 100 guns or skins
Vehicular Manslaughter

Kill 100 enemies using vehicles
Frosty

Freeze 100 enemy players
Deep Pockets

Collect $100,000
Architect

Build 10,000 blocks
Craftastrophe

Kill 1,000 enemy players
Vandalizer

Destroy 100,000 blocks
Just Lose Already

Raise your respawn timer in Onslaught to over a minute
Lava Diving

Destroy an enemy's Helicopter and watch their snowy body fall into the lava
What A Waste

Destroy an AC-1337 within 10 seconds of it spawning
Rolling Thunder

Get 10 kills between you and your gunner in a single tank
Nail On The Head

Hit somebody with the Bunker Buster itself
Role: Miner

Mine over $5,000 for your team in one Siege Mode game
Aimbot HAX!!

Get 20 kills without dying
Team Player

Capture the flag 10 times
Quaffler

Win a round of Meteor Survival without being the last person standing
Role: Defender

Spend $5,000 on prefabs to defend your base in Siege Mode
Help A Crafty Out

100 Players used your armor pack
Robo-Wrecker

Reach wave 25 in Onslaught
Overkill?

Kill an enemy using a Jetpack with a Javelin missile
Mr. Popular

You shared and played custom maps with 100 people
Role: Seasoned Miner

Mine over $10,000 for your team in one Siege Mode game
T-1000

Kill 6 enemies before Predator Mode expires
Role: Griefer

Destroy 100 enemy trebuchet blocks
Double Dash

Win a race with a friend or clan member sharing your bike
Robocalypse

Reach wave 50 in Onslaught
Block Central Bank

Collect $1,000,000
The Judge

Vote on 1,000 guns or skins
Role: Builder

Help construct 10 trebuchet segments
CTF Pro

Capture the flag 35 times
Wrecking Ball

Destroy 1 million blocks
Crafticide

Kill 10,000 enemy players
Zombicide

Kill 100 Zombies
Cry Wolf

Use your Blood Test perk to unsuccessfully mark at least 5 Human players
Crisis Averted

Kill both Queens in a 16 player Paranoia game without any Humans being converted
Pointing Fingers

Use your Blood Test perk to uncover both Queens at once
Surprise!

Kill 3 Human players within 15 seconds of being uncovered as a Queen
Sole Survivor

Win a 16 player Paranoia game as the only Human left alive
You Are Not My Queen

Kill 30 Queens
Destroyer of Worlds

Destroy 10 million blocks
Hivemind

Convert 100 Humans
Bob the Blocker

Build 100,000 blocks
Marked For Death

As a Queen, use one of your perks against at least 5 Humans at once
Walking Tank

Capture the flag with the Megablox suit
The Creator

Build 500,000 blocks
Pacifist

Win a 16 player race without using any powerups
Vehicular Homicide

Kill 1,000 enemies using vehicles
Fort Blox

Collect $5,000,000
Role: Seasoned Defender

Spend $50,000 on prefabs to defend your base in Siege Mode
Role: Seasoned Builder

Help construct 50 trebuchet segments
Role: Seasoned Griefer

Destroy 1,000 enemy trebuchet blocks
Human Popsicle

Freeze 1,000 enemy players
Vexillophile

Capture the flag 100 times
Sit Back And Relax

Kill 100 enemies with your AI SAM Site or Turret
Ghost Warrior

Gain 20 points as a wisp in one round of meteor survival
They're Flyin' Blind

Your team killed 15 enemies before Radar Jammer expired
That Worked Out Alright

Use the ammo pack from Pandora's Box to refill your ammo
Nemesis

Convert 7 Humans in one round of Paranoia as a Zombie or Lunatic
Puttin' Down Crazies

Kill 100 Lunatics
Medic!

Cure 50 Humans of ailments inflicted by the Queen
BFG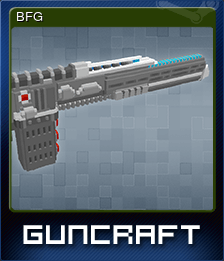 Blunderbuss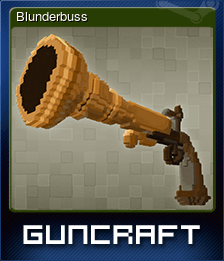 Cat Gun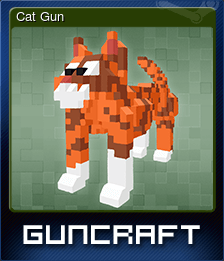 Mermaid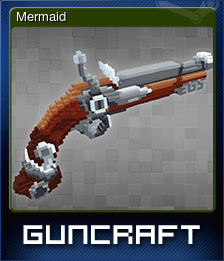 Railgun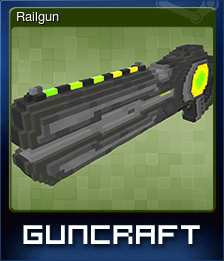 Ka-Tar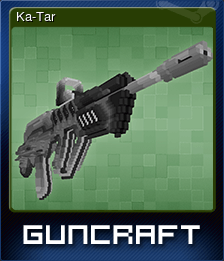 Sci-Sniper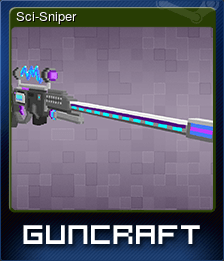 Eagle Eye