Galactic Civilizations III
Release Date: 27 Mar, 2014
2826
RRP: $39.99
Our price: $8.24
NOTE: You must be running 64-bit Windows 7 or later to play Galactic Civilizations III. This requirement allows us to create the largest, most advanced, strategy game possible.
Never the same game twice, Galactic Civilizations III is the largest strategy sandbox ever made. Each new game offers an array of options as you set it up - choose your map size, abundance of planets and resources, frequency of events, and more for a unique play experience every time. Galactic Civilizations III also removes linear victory conditions and offers you multiple objectives that you can choose to pursue in order to win, such as military conquest, cultural domination, technological ascension, or political alliances.
The new multiplayer capabilities also allow you to expand your challenges and fights beyond an AI in order to face off against fellow players. All of this, topped with a rich and in-depth custom ship designer ensure an immersive and exciting experience as you decide how to rule your galaxy.
CORE FEATURES:
Never the same game twice: Play in the ultimate sandbox where each game has a unique map, worlds, and challenges to face -- all on a massive scale. Play against 16 to 100 opponents.
Multiple paths to victory: Win through military conquest, cultural domination, technological ascension, or political alliance.
Story-based campaign: Get brought up to date on the 20-year story arc behind the rise of humanity in the 23rd century.
Massive technology tree: Research a technology tree with immense breadth and depth. Each playable faction has their own unique specializations. Your choice determines how you play and win.
Faction & Ship Customization: Create a civilization with its own look, ships, technologies, and even options for how the AI will use them.
NEW TO GALACTIC CIVILIZATIONS III:
Multiplayer: For the first time, Galactic Civilizations is a multiplayer game with full support for custom civilizations, saved multiplayer games, and much more.
New Battle System: Assign your ships specific roles to play in combat. You can now view fleet battles in a cinematic style to see your designs in action.
New Colony Manager: The location of a planetary improvement now matters. Adjacency bonuses and planetary resources make a major impact on what a planet is strong (or weak) at accomplishing.
Planetary Governors: Utilize individual planetary leaders to govern your worlds, deciding what improvements to build and when, which leaves you to focus on larger strategic goals.
SYSTEM REQUIREMENTS
Windows
Minimum:
OS: 64-bit Windows 10 / 8.x / 7
Processor: 1.8 GHz Intel Core 2 Duo / AMD K10 Dual-Core
Memory: 4 GB RAM
Graphics: 512 MB DirectX 10.1 Video Card (AMD Radeon HD5x00 Series / Nvidia GeForce 500 Series / Intel HD 4000 or later)
DirectX: Version 10
Network: Broadband Internet connection
Storage: 12 GB available space
Sound Card: DirectX Compatible Sound Card
Recommended:
OS: 64-bit Windows 10 / 8.x / 7
Processor: 2.3 GHz Intel Core i5 Processor or Equivalent
Memory: 6 GB RAM
Graphics: 1 GB DirectX 10.1 Video Card
Network: Broadband Internet connection
Storage: 15 GB available space
Sound Card: DirectX Compatible Sound Card
Our New Home
Colonize your first planet
Warrior

Win a Battle
Aliens?!?!

Meet your first Race in Galactic Civilizations III
New Recruit

Play for 5 hours across all games
Greedy

Collect 15 Anomalies in a game
Boldly Go

Use a Worm Hole
Flying in Style

Create your first ship design
Danger Zone

Survey an anomaly in a dust cloud or nebula
All Your Base

Destroy an Enemy Faction
Ships to Scrap

Destroy more than 15 enemy ships in a battle
For Arcea

Start the campaign
Worlds to Rule

Own 30 planets
Friends, for now...

Ally with first other major faction
Precursor Legacy

Control all Relics on the map
Recruiter

Train your first Citizen.
Space Emperor

Play for 100 hours across all games
They Want To Be Us

Win by Cultural Influence
I Assume You Were Talking Back

Declare war before you have Universal Translator
From Earth to Distant Stars

Win as the Terran
Built From Nothing

Win as a Custom Faction
Merchant Empire

Have 12 or more Trade Routes
Pirate Scum!

Destroy more than 7 Pirate bases
King Maker

Unleash a custom Civilization on the Galaxy.
No More Secrets

Technology Victory
There is a crusade coming

Win the campaign
We Care For The Least of Us

Unlock all the Benevolent ideology traits
A Universe Without Enemies

Win by Diplomacy
Human Resources

Promote your first Specialist.
Troublemaker

Be at war with 5 different factions at the same time
Means To An End

Unlock all the Malevolent ideology traits
Results Outweigh Ideals

Unlock all the Pragmatic ideology traits
Conquerer

Win by Conquest
Under Pressure

Win a game in under 200 turns
Crush the Resistance

Conquer a planet defended by enemy Legions.
Backup Plan

Complete the Crusade Tutorial.
Enlightenment Attained

Win as the Altarian
Trying to Prove Something

Win on an Insane sized map
World Without Flesh

Win as the Yor
Beyond This Universe

Ascension victory
From the Shadows

Win as the Iconian
Spy Master

Place a spy on a foreign colony.
Drengin Supremacy

Win as the Drengin
Another Dimension Ruled

Win as the Thalan
Market Leader

Win as the Iridium
Revenge

Recapture your homeworld
Vengence

As the Iconians, take back Iconia (Yor's starting homeworld) from the Yor
There Is Only The Way

Win as the Krynn
Fulfilling the Prophecy

Complete the Altarian Prophecy Campaign
Exterminate

Destroy the Iconian faction, as the Yor
Eco-Unfriendly

Use Core Detonation invasion 10 times in one game
Crusher of Souls

Win in Multiplayer
Whatever happened to those Xendar?

Complete the Rise of the Terrans campaign
Honorary Stardockian

Play for 1000 Hours
A Little Help From My Frenemies

Complete the Mercenaries campaign
The Return of the True Face of Fear

Complete the Snathi Campaign
Out of the Deep and to the Stars

Win as Torians
Vigilant Victory

Win as Arceans
Revenge is Ours

Win as Snathi
Join the Resistance

Win Game playing the Terran Resistance.
Gloriously Gelatinous

Win Game playing the Slyne.
Rock Eater

Win Game playing the Onyx Hive.
Altarian Resistance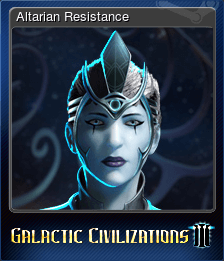 Drengin Empire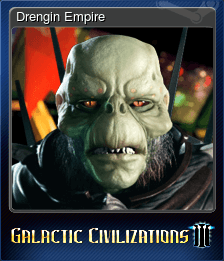 Iconian Refuge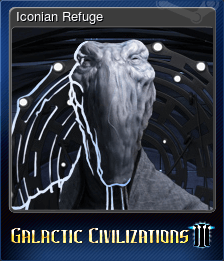 Iridium Corporation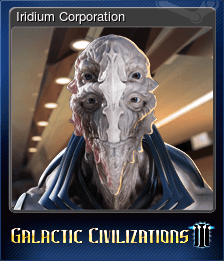 Krynn Syndicate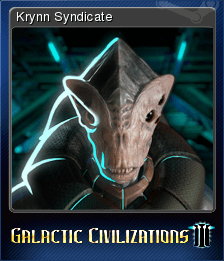 Terran Alliance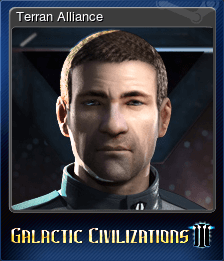 Thalan Contingency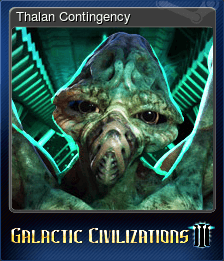 Yor Singularity