Risen 2: Dark Waters - Gold Edition
RRP: $19.99
Our price: $4.50
Risen 2: Dark Waters - Gold Edition comes with the following DLC:
Treasure Isle
Air Temple
Pirate's Clothes
Set several years after the end of Risen, raging titans have devastated the world and pushed humanity to the brink of existence. Subsequently, monstrous creatures have risen from the watery depths of the sea and their attacks have brought all seafaring to a grinding halt. The hero, now a member of the Inquisition, is sent out to find out how to stop the chaos caused by these creatures from the deep. His quest begins with rumours that the pirates who frequent the southern islands are the only ones who know a way to get rid of the creatures once and for all and end their reign of terror.
With an all-new pirate-based theme, Risen 2: Dark Waters aims to combine the most loved classic RPG gameplay mechanics of the original Risen with a fresh theme and setting on a huge variety of themed island locales. A third-person role-playing game set in a dark and gritty universe, Risen 2: Dark Waters maintains the most immersive features of the original Risen, with multiple approaches to every challenge allowing players to shape the game world based on their own decisions. These choices will serve to unlock new paths, features and additional skills for the character. Together with a highly interactive environment and a full day/night-cycle affecting countless aspects of the game world, Risen 2 will be set in the most immersive RPG game world so far.
SYSTEM REQUIREMENTS
Windows
Minimum:
OS: Windows XP (with Servicepack 2)
Processor: Dual Core with 2.1 GHz
Memory: 2 GB System RAM
Hard Disk Space: 5.5 GB
Video Card: 512 MB Radeon 3870 / GeForce 8800 GTX
DirectX®: 9.1c
Sound: DirectX compatible soundcard
Additional: Keyboard/mouse or gamepad required Internet Connection required for online activation
Recommended:
OS: Windows XP (with Servicepack 3), Windows Vista (with Servicepack 1), Windows 7
Processor: Dual Core with 3 GHz
Memory: 4 GB System RAM
Video Card: 1024 MB Radeon 4890 / GeForce GTX 260
Knight in Shining Armour

'Rescue Patty!' completed
Skinflint

Acquired 1000 gold
Beginner

Killed 10 monsters
He Really Exists!

(Secret achievement)
Treasure Hunter

Found first treasure in the game
Pirate

(Secret achievement)
Just a little tipple...

Drank first rum
Liberator

'Free Hawkins' completed
Harpooner

'The Titan Weapon' completed
Captain

'A New Ship' completed
Bookworm

'Following Garcia's Trail' completed
Protector

Won duel against Severin
Provisions Master

'Ship's Equipment' completed
Cheese Knife

'The Cunning Captain' completed
Tub Captain

'Build a Raft' completed
Crab Catcher

Killed 10 giant crabs
Friend of the Gnomes

'The Gnome Eater' completed
Artefact Hunter

(Secret achievement)
Detective

(Secret achievement)
The Hand of God

'The Greedy Captain' completed
Ghost Pirate

(Secret achievement)
Storyteller

Collected 10 legendary items
The Right Hand

'Chaka Datu's Legacy' completed
Tour Guide

At least 5 crew members on the ship
Voodoo Pirate

'The Ancestors' Blessing' completed
Lord of the Tentacle

(Secret achievement)
The Curse Is Broken!

(Secret achievement)
Necromancer

'The Split Soul' completed
Pirate with Muskets

(Secret achievement)
Long John Silver

Set course for Treasure Isle for the first time
Deep Sea Fisherman

Killed 50 sea monsters
Templar

'The Air Temple' completed
Legendary Hero

Collected 20 legendary items
Robinson Crusoe

'The Marooned Sailor' completed
Pet Cemetery

Killed 20 ambient animals
Cash Cow

Acquired 100,000 gold
Exterminator

(Secret achievement)
Alligator Jack

Killed all alligators on Treasure Isle
Made of Money

Acquired 300,000 gold
Grave Robber

(Secret achievement)
All-Rounder

Learned each skill once
Drunkard

Won drinking duel mini-game 10 times
Seafarer

(Secret achievement)
Monkey Dance

(Secret achievement)
Digger

Dug up 50 treasures
Kleptomaniac

Picked 100 locks
Mr Industrious

Completed 250 quests
Bane of the Beasts

Killed 500 monsters
Big Game Hunter

Killed 2000 monsters
Earthtitan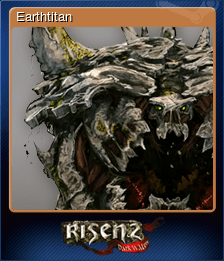 Cavebat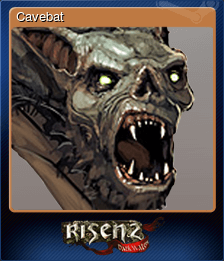 Chani Gnome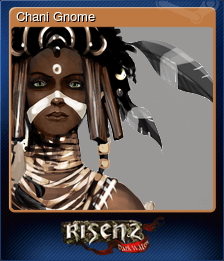 Giantcrab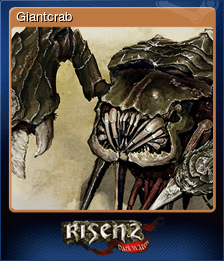 Gobboeater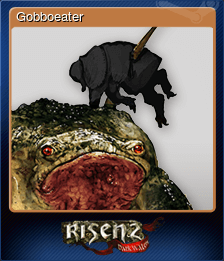 Mauregato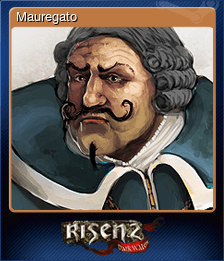 Undead Warrior