McAfee Total Protection 2016 - 1 Year 3 PC
RRP: $99.95
Our price: $14.29
Trusted Anti-virus and Anti-Phishing with identity and privacy protection
Anti-virus, anti-phishing
Anti-malware and spyware
Network protection
Unlimited devices
Anti-spam security
Parental controls
5 user password manager
File lock and encryption
Total Protection gives your digital world complete peace of mind.
Total Protection - New features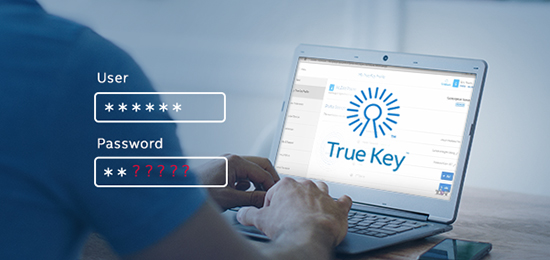 True Key Password Manager - 5 users
Store all your logins in one place and never forget a password again. Hassle-free logins for all your favourite apps, sites and devices.
System Requirements
Computer OS platforms
Microsoft Windows 7 - 10 (32-bit and 64-bit)
Mac OS X 10.8 or higher
Tablets and phones
Google Android phones and tablets 4.0 or higher
Apple iOS 8 or higher.
Supported Browsers
Internet Explorer 9.0 or higher, Google Chrome, Firefox, Safari (Mac OS Only)