Candy Blast
Release Date: 30 Jun, 2016
2845
Candy Blast literally is the sweetest chain-reaction puzzle game, once you get started, you won't stop. In the game you have to kill pastries, which shoot in 4 directions, starting the chain-reaction.
Everyone will be trapped by this game. You can start, but you'll never be able to stop. This is a very addictive puzzle game. The combination of beautiful arts and challenging levels.
- PLAY through over 1200 levels of Candy Blasting
- FIND the correct places to start the chain
- Crush only one sweety, and it will blast the others, so you can make a huge chain-reaction
- COMPETE against your friends for the top score
- Skip the level if You can't made it
- Collect the stars. If You don't collect enough stars, you can't go to the next package (you can see the requirements at the top of the level selection)
*** ADDICTIVE GAME FEATURES ***
- Cool game based on delicious pastries
- Super awesome graphics
- Great sound effects and music
- Leaderboards
- Achievements
P.S. Recommended for diabetics
SYSTEM REQUIREMENTS
Windows
Minimum:
OS: Windows XP
Processor: 1 GHz
Memory: 512 MB RAM
Graphics: 128 MB
Storage: 30 MB available space
Recommended:
OS: Windows 7
Processor: 2 GHz
Memory: 1 GB RAM
Graphics: 512 MB
Storage: 30 MB available space
First Step

Start the Journey
Good start

10 levels with no fails
Way to go

20 levels with no fails
Everybody make mistakes

5 loose in a row
Yeah, great

30 levels witth no fails
What are you doing?

10 lose in a row
Muffin pack complete

Done with 100 levels
Biscuit pack complete

Done with 200 levels
Donut pack complete

Done with 800 levels
Pudding pack complete

Done with 1100 levels
Pancake pack complete

Done with 1000 levels
Scone pack complete

Done with 900 levels
Popcorn pack complete

Done with 400 levels
Linzer pack complete

Done with 700 levels
Ice Cream pack complete

Done with 600 levels
Choco pack complete

Done with 500 levels
Pie pack complete

Done with 300 levels
Cupcake pack complete

Done with 1200 levels
Candy Blast BG2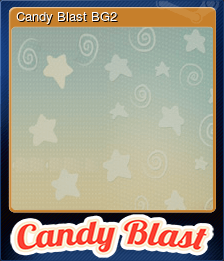 Candy Blast background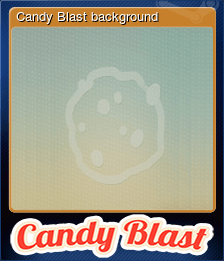 Candy Blast BG3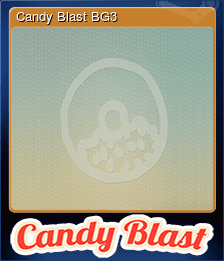 Candy Blast BG4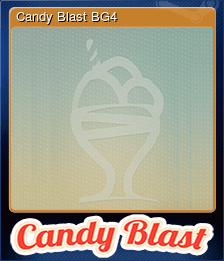 Candy Blast BG5