Ball of Wonder
Release Date: 28 Oct, 2016
3950
RRP: $2.99
Our price: $2.10
Clowns are freak you out? It's time to revenge!
Ball of Wonder is an arkanoid style game, in the magnicifent world of circuses. Play througth 50 levels in 9 game mode alone or in cooperate with your friend. Destroy the puzzle elements, Ferris wheel' steats and clowns.
Ball of Wonder has 9 different power-ups and you need to activate them manualy. If you have some power-up at the and of the level, you will got them in the next one.
Remember, there is 9 different game mode in Ball of Wonder, like:
-Destroy everything
-Gather points
-Pop up the balloons
-Destroy everything in the dark
-etc
Oh, and before i forgot: there's two boss fight too...one of them is againts a big, bad clown. Go and catch it!
SYSTEM REQUIREMENTS
Windows
Minimum:
OS: Windows Vista
Processor: 1 GHz
Memory: 1024 MB RAM
Graphics: 512 MB
Storage: 70 MB available space
Recommended:
OS: Windows 10
Processor: 2 GHz
Memory: 2 GB RAM
Graphics: 1 GB
Storage: 70 MB available space
SteamOS + Linux
Minimum:
OS: Ubuntu 16.04.1 LTS
Processor: 1 GHz
Memory: 1 GB RAM
Graphics: 512 MB
Storage: 70 MB available space
Recommended:
OS: Ubuntu 16.04.1 LTS
Processor: 2 GHz
Memory: 2 GB RAM
Graphics: 1024 MB
Storage: 70 MB available space
100 puzzle destroyed

Destroy 100 puzzle
50 multihit item destroyed

Destroy 50 multihit item
100 multihit item destroyed

Destroy 100 multihit item
500 puzzle destroyed
Destroy 500 puzzle
Go throught 100 blackhole

Go throught 100 blackhole
Go throught 50 blackhole

Go throught 50 blackhole
Cooperative

Play in Cooperative mode
Half Way

Pass the first boss
500 unbreak item destroyed

Destroy 500 unbreak item
1000 multihit item destroyed

Destroy 1000 multihit item
500 multihit item destroyed

Destroy 500 multihit item
Go throught 200 blackhole

Go throught 200 blackhole
120 seats destroyed

Destroy 120 seats
50 seats destroyed

Destroy 50 seats
100 unbreak item destroyed

Destroy 100 unbreak item
1500 multihit item destroyed

Destroy 1500 multihit item
1000 unbreak item destroyed

Destroy 1000 unbreak item
50 unbreak item destroyed

Destroy 50 unbreak item
100 balloons destroyed

Destroy 100 balloons
50 balloons destroyed

Destroy 50 balloons
4000 puzzle destroyed

Destroy 4000 puzzle
3500 puzzle destroyed

Destroy 3500 puzzle
3000 puzzle destroyed

Destroy 3000 puzzle
2500 puzzle destroyed

Destroy 2500 puzzle
2000 puzzle destroyed

Destroy 2000 puzzle
1500 puzzle destroyed

Destroy 1500 puzzle
1000 puzzle destroyed
Destroy 1000 puzzle
Every level done

Go throught all levels
1300 unbreak item destroyed

Destroy 1300 unbreak item
300 clowns destroyed

Destroy 300 clowns
200 clowns destroyed

Destroy 200 clowns
100 clowns destroyed

Destroy 100 clowns
50 clowns destroyed

Destroy 50 clowns
300 balloons destroyed

Destroy 300 balloons
200 balloons destroyed

destroy 200 balloons
Merry X-mass

X-mass levels completed
Wonder Eye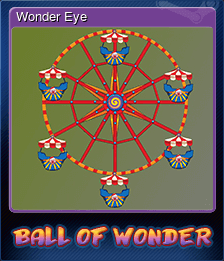 The Boss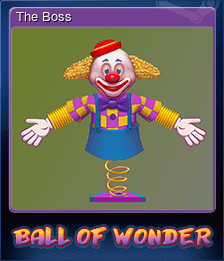 Balloon Gate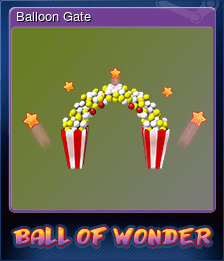 Little Camp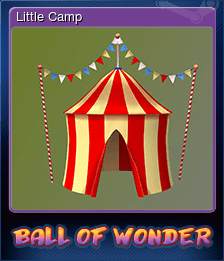 Pierott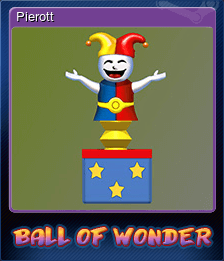 Circus tent