Elements: Soul of Fire
Release Date: 24 Jun, 2014
1361
RRP: $7.99
Our price: $7.95
The light of the world fades. Evil hearts seek the Power of the Elements - the forces which bind the universe together - thus threatening all of existence.
Join an eclectic cast of characters and embark on a fantastic journey in the vast archipelago of Adamaria, evoking the gods of the land, sea, and sky in your quest to rekindle the fire of hope! Restore the light to the mystical Runes by earning the favor of the mighty Elemental Guardians and stand up to the oppressive forces of darkness.
From the depths of the ocean to the highest skies and far, far beyond, your journey will take you to unimaginable places. Breathtaking action, mind-bending puzzles, and perilous traps await you in this epic 70-hour adventure.
Come, awaken the power within YOU! Lose yourself in "Elements: Soul of Fire!"
SYSTEM REQUIREMENTS
Windows
Minimum:
OS: Windows XP/Vista/7/8

Processor: Intel® Pentium® 4 2.0 GHz equivalent or faster

Memory: 512 MB RAM MB RAM

Graphics: Card capable of 1024 x 768 pixels or higher desktop resolution

Storage: 260 MB available space

Sound Card: Basic Sound Card
Aquan Hunter

Recover Ben's aquan statue.
Undead Hunter

Recover Ben's undead statue.
Meet Anya

Receive Priestess Anya's blessing.
Avian Hunter

Recover Ben's avian statue.
Insect Hunter

Recover Ben's insect statue.
A Promise

Learn Astral Fire.
Cinnamon's Savior

Save all of Cinnamon's pets.
A Heart of Steel

Defeat the Iron Emperor.
Treasure Hunter

Give Dimitri all eight kinds of shards, crystals, or rings.
Revenge Is Served

Recruit ???.
Pearl's Patsy

Bring Ms. Pearl at least five pearls in total.
Purify Pica

Cure Pica's curse.
Meet Vanessa
Receive Priestess Vanessa's blessing.
Meet Ella

Receive Priestess Ella's blessing.
Sword of Swords

Obtain Excalibur.
Zodiac Zealot

Bring all three Relics of the Zodiac to ???.
Happily Ever After

Obtain the secret ending.
Mine Cart Madness 2

Complete the jump track in Glymac Mines.
Mad Dash

Complete the Arean-Alavon Cross-Country Race.
Granny's Savior

Administer the Panacea Root to Granny.
Mine Cart Madness 1

Complete the switch track in Glymac Mines.
Meet Yoko

Receive Priestess Yoko's blessing.
The Legacy

Obtain the Phoenix Claws.
Let's Go Rafting!
Obtain the Raft.
The Great Mother

Meet Great-Granny.
Thief Catcher

Catch the thief in Ikory.
Exam Ace

Pass the exam at Reikya Academy.
The Great I Am

Obtain the Sigil of Immanuel.
Meet Jordine

Receive Priestess Jordine's blessing.
Meet Cynthia

Receive Priestess Cynthia's blessing.
Meet Vivi

Receive Priestess Vivi's blessing.
Plant Hunter

Recover Ben's plant statue.
Lion Brave

Defeat the final boss with Leonardo alone.
Match the Maker

Clear the game in under 40 hours.
Where Angels Fear To Tread

Defeat Saruma.
The Demon Within

Defeat Dark Saint.
Siblings

Learn Flame Meteor.
What Could Have Been

Learn Flare Dazzle.
Machine Hunter

Recover Ben's machine statue.
Beast Hunter

Recover Ben's beast statue.
Demon Hunter

Recover Ben's demon statue.
Meet Mona

Receive Priestess Mona's blessing.
Morph Hunter

Recover Ben's morph statue.
Reptile Hunter

Recover Ben's reptile statue.
Humanoid Hunter

Recover Ben's humanoid statue.
Statue Hunter

Return all of Ben's statues.
Meet Lola

Receive Priestess Lola's blessing.
Meet Nora

Receive Priestess Nora's blessing.
Meet Yuri

Receive Priestess Yuri's blessing.
Speed Slaughter

Defeat the final boss in ten turns or less.
Meet Gilda

Receive Priestess Gilda's blessing.
Gladiatorial Glory

Win 100 consecutive battles in the Arena Challenge.
Leonardo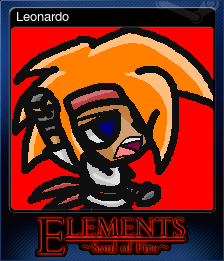 Esther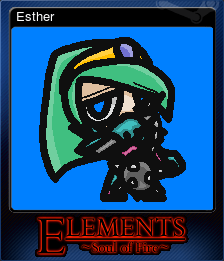 Ezra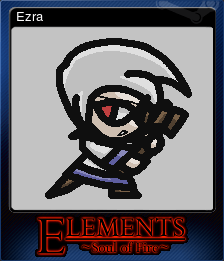 Jessica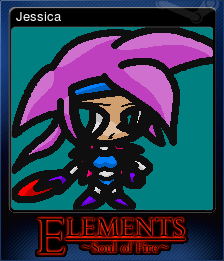 Leah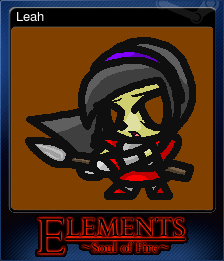 Maximus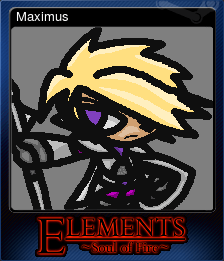 Romeo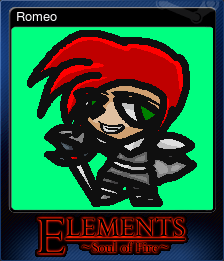 Sybil