Space Run Galaxy
Release Date: 17 Jun, 2016
2960
RRP: $19.99
Our price: $2.90
Twitch Dev Session
About the Game
Space Run Galaxy is the sequel to Space Run, the game from one-man studio Passtech, which seduced hundreds of thousands of players with its dynamic and original gameplay. By twisting the tower-defense game style, Space Run offered an addictive real-time spaceship construction strategy experience. Space Run Galaxy expands and refines the original's unique gameplay, introduces a persistent online universe and takes-off again with plenty of new features!
Set 20 years after the original game, Captain Buck Mann has now set up his very own intergalactic courier service. You're a member of Mann's team of space runners, racing to deliver precious goods from planet to planet! Reinforce your modular ships with armaments including laser turrets, missile launchers and energy shields, while leaving enough room for your cargo. Fly fast – the quicker you arrive at your destination, the better the rewards!
Venture into the depths of space spanning an entire galaxy, with 4 solar systems and over 50 zones to visit across 100+ runs. Space Run Galaxy offers limitless gameplay, while fresh new features expand the original experience:
User-created contracts – Take on contracts from other players for better rewards and unlimited replayability.

Intergalactic player market – Trade hard-earned goods with your fellow space runners to sell off extra supplies, or snap up a tidy bargain.

New corporations offer riskier jobs – Carry the extra fragile cargo of XenoPrime, or risk transporting The Force's highly dangerous weapon prototypes (which may even endanger your own ship!)

Fresh dangers await – Face off against brand new boss-type enemies, such as deadly pirate ships and huge space monsters…

Deep customization – Customize the shape and size of any ships you acquire during your adventure. There's no restriction for what ship you use in each mission, letting you get creative with every run!
SYSTEM REQUIREMENTS
Windows
Minimum:
OS: Windows Vista, 7, 8.1, 10

Processor: AMD/Intel Dual core 2.4 GHz

Memory: 3 GB RAM

Graphics: 1 GB, OpenGL 3.3 Compatible NVIDIA Geforce 9800 GT/AMD Radeon HD 3870/Intel Iris 5100

Storage: 3 GB available space
Budding Space Runner

Reach Level 2
Elbow grease

Craft 5 elements at the Mechanic
This is my ship!

Get a new ship
Experienced Space Runner

Reach Level 5
Sshhh, it's a secret…

(Secret achievement)
Bigger is better!

Have 20 extra empty cells
I'll do it for you!

Transport a material for another player (using player contracts)
A real bargain!

Buy a multiplayer sale
New Horizons

Finish Story Missions of Veyra System
I need you!

Create a multiplayer contract
We're gonna be rich!

Create a multiplayer sale
I am the boss!

Destroy a Boss
Executioner

(Secret achievement)
Senior Space Runner

Reach Level 10
Alien invasion and robot-rugby!

Finish Story Missions of Titan System
Independent CEO

Have 50 materials successfully transported by other players (using multiplayer contracts)
Armada

Have 10 ships
A spiritual journey

Finish Story Missions of Kwartz System
Veteran Space Runner

Reach Level 15
Gotta craft'em all!

Craft 1 of each existing module
All shall be revealed...

(Secret achievement)
Business man

Have 20 multiplayer sales bought by other players
Hard-nosed consumer

Buy 20 multiplayer sales
To the infinity…

Finish Story Missions of Gargantua System
Master craftsman

Craft 200 elements at the Mechanic
Just for you!

Send a gift to a friend
Fierce delivery man

Transport 500 materials for other players (using player contracts)
Space Trucker

(Secret achievement)
Master Space Runner

Reach Level 20
Best buddy

Transport 50 materials for friends (using player contracts)
Buck Mann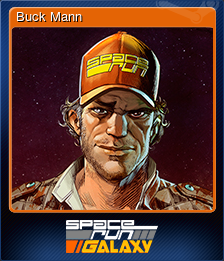 Susana Siren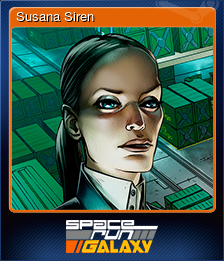 Brandon Richards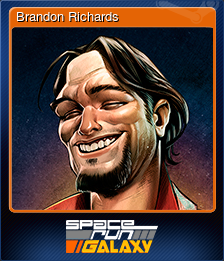 John Doe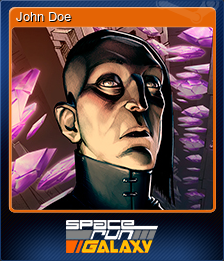 Simon Gibbons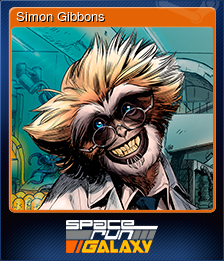 Sam Stone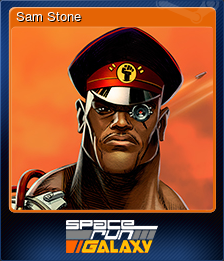 Nuclear Star Representative