Lakeview Cabin Collection
Release Date: 9 Apr, 2015
2452
RRP: $9.99
Our price: $2.55
Relive the horror movies of the 70s and 80s by answering the question: What would you do if you found yourself in a slasher film?
The Lakeview Cabin Collection is an exploration of the world of cult horror movies through sandbox gameplay. You find yourself at the beautiful Lakeview Cabin with a handful of sexy companions, and enough toys and supplies to make your weekend a blast! But when eldritch horrors crawl out from the lake, you'll need to blast, shoot, chop and burn your way to survive.
Play as four companions as they use anything they can find to survive in a horror experience in the tradition of Evil Dead, Friday the 13th, and The Hills Have Eyes.

Whatever you do, DON'T GO TO THE CABIN!
SYSTEM REQUIREMENTS
Windows
Minimum:
OS: Windows 7, XP
Processor: 1.2GHz processor
Memory: 512 MB RAM
Graphics: DirectX 8-compatible graphics card with at least 32MB of video memory
DirectX: Version 11
Storage: 220 MB available space
Additional Notes: Microsoft Xbox 360 Controller or Direct Input compatible controller
Mac OS X
Minimum:
OS: OS 10.6+
Processor: 2.4 GHz Intel Core 2 Duo or better
Memory: 1 GB RAM
Storage: 230 MB available space
That's not what it's for!

Throw a friend into the woodchipper
This isn't that kind of a movie!

Push the bed to the limit
The sewers scream at me

(Secret achievement)
Reunited

(Secret achievement)
Beat Lakeview Cabin III

(Secret achievement)
Happy family

See the family portrait
Priorities

Get the dog to survive till the end
Demon

(Secret achievement)
The Burning

Burn the enemy to crisp.
Killer
(Secret achievement)
Beat Lakeview Cabin IV

(Secret achievement)
The Corpse Grinders

Hack up your friends
Here piggy piggy!
Kill the barn inhabitant
Witch

(Secret achievement)
Sometimes dead is better...

Get three of your friends to "return"
They're breeding them!

Get to the attic without raising the alarm.
Let's get you out of here!

Save the poor soul
And that's how it's done

Beat Lakeview Cabin III with everyone alive
End C

Tragedy
Re-reunited

(Secret achievement)
What does this button do?

Open all the secret doors in one game
It's a windy day

Drop the windvane on an enemy
Spick-and-span

Get rid of the weird smelly stains
Soundophile

Collect all records
And that's how it's done... Again...

Beat Lakeview Cabin IV with everyone alive
Beat Lakeview cabin VI

(Secret achievement)
End B

Sympathy
Herd the cattle

Save at least 15 crew members
Last will

(Secret achievement)
Movie buff

Beat all four episodes
End A

Redemption
Treasure of the Vampire Rednecks

Collect 5 bags of gold
Handicapable

Finish the game with everyone missing a leg
Lake of the Dead

Kill 30 zombies in one run
We all wear masks...

Wear all five masks at the same time
Radical!
Get a score of 50000 in "Space Psychos"
We get it, you're good!

Beat Lakeview Cabin VI with everyone alive and 10 NPCs saved.
Merry Christmas!

Beat the Minisode "Last Christmas"
High Score!

Get a score of 50 in "Super Dad"
All dried up!

Drink all the beer you can find
Babyface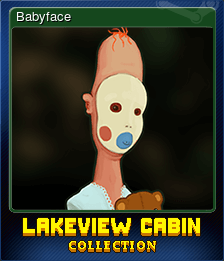 Lil Pig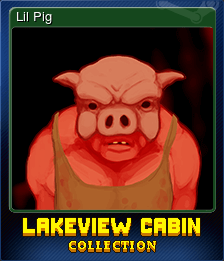 Happy Dad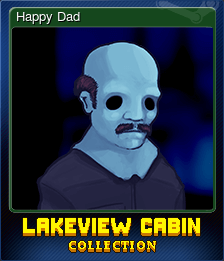 Offspring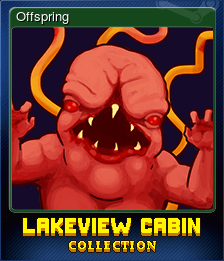 Sewer Dweller