Zeno Clash 2
Release Date: 30 Apr, 2013
2034
RRP: $14.99
Our price: $3.27
Ghat's story is far from over: Zeno Clash 2 picks up where the deliciously brazen first game left off. After 4 years of waiting, the sequel to the surreal first-person brawler brings more variety in combat and levels, and even more bizarre storytelling into the beguiling world of Zenozoik. Join forces with your former foe Rimat and battle against scores of angry denizens, preventing their dastardly machinations from being realized.
Zeno Clash 2 welcomes new players to the Zeno Clash universe with a new game that will bring them into the universe and fill them in on the backstory. Returning players will delight in the connections between the new settings and the first adventure. All players will thoroughly enjoy playing a first-person brawler that provides a rarity in modern gaming: a truly unique experience.
Zeno Clash 2 has beefed up its combat engine with precision punch targeting, blocking, and high-impact hits that only make the bone-crunching, face-rattling fistcuffs more satisfying. The new "Lock-on" function gives players a wider range of control for dishing out the damage. New RPG mechanics will allow Ghat and Rimat to punch harder, defend better, and recruit more powerful allies to aid in their quest. Zeno Clash 2 now harnesses the full power of the Unreal III engine to bring the bizarre and beautiful world of Zenozoik to life. ACE Team's boundless imagination brings gamers into a universe of surreal foes, fantastic locations, and truly unique visuals that is unlike anything else you will ever play. With the newly added drop-in/drop-out co-op play, Zeno Clash 2 invites you AND a friend to dive once more into the fray!
SYSTEM REQUIREMENTS
Windows
Minimum:
OS: Windows XP, Vista, 7

Processor: Intel Core 2 Duo 2.4 GHz or AMD Athlon X2 4800+

Memory: 2GB RAM

Hard Disk Space: 4 GB free hard drive space

Video Card: ATI 3850HD 512 MB or NVIDIA GeForce 8800 GT 512MB

DirectX®: 9.0c
Recommended:
OS: Windows XP, Vista, 7

Processor: Intel Core i5

Memory: 4GB RAM

Hard Disk Space: 4 GB free hard drive space

Video Card: NVIDIA GeForce GTX 280

DirectX®: 9.0c
Jailbreak

Rescue Father-Mother from prison.
Corwid Pupil

Complete all of Metamoq's trials in the Tutorial.
Should Have Dodged

K.O. an enemy by throwing a ranged or melee weapon at him.
Go West, Young Man
You went to the island and defeated Samoro-Teh, the West Golem.
Clash of the Titan

You defeated the Titan.
No King in the North

You went beyond Endworld and defeated Kax-Teh, the North Golem.
Damsel in Distress

You throttled Adrence and saved Deadra from the Tiamte.
Whisper to a Scream

You defeated Nak Nak, the leader of the Mantra Whisperers.
#Fistworldproblems

You reached the conclusion of Zeno Clash 2's story.
Orphans' Gathering

Find all of your missing brothers and sisters.
Lepidopterist

Collect 40 moths in Zenozoik.
Patron of the Arts

Supply Thiloc with the moths he needs to complete his painting.
Bounty Hunter

Get goat-man's golden charm.
End of the Line

Find Oxameter's head.
I am Error

Get Word to become your ally.
Raider

Unlock the secret passage to the hidden tunnels.
Opportunist

Attack an enemy while your partner is grabbing him/her.
Monster Combo

Unleash a 6-hit combo during the campaign.
A True Renaissance Zeno
Max out all your stats.
Deadra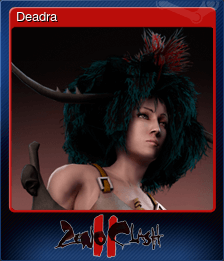 Father Mother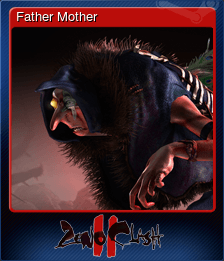 Ghat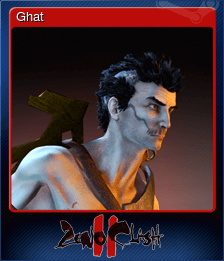 Golem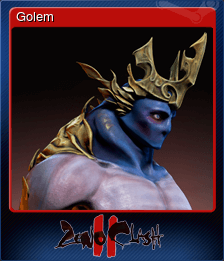 Oxameter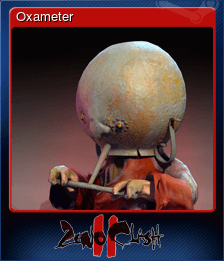 Rimat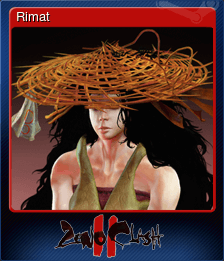 South Golem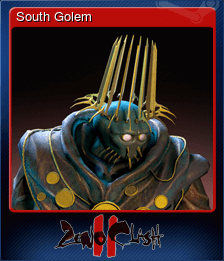 Thiloc