Scribblenauts Unlimited
Release Date: 15 Feb, 2013
1950
RRP: $19.99
Our price: $4.86
Venture into a wide-open world where the most powerful tool is your imagination. Help Maxwell solve robust puzzles in seamless, free-roaming levels by summoning any object you can think of. Create your own original objects, assign unique properties, and share them with friends online using Steam Workshop – to be used in game or further modified as you like!
For the first time, learn the back-story about Maxwell's parents, 41 siblings (including his twin sister Lily), and how he got his magical notepad.
The best-selling, award-winning franchise is back – on your home PC in gorgeous HD for the first time.
Key Features
Object Creator: Create original objects, assign unique properties, and share them with other players online. Use them in game or modify them as you like!
All-New Unbound World: Explore an open universe with unlimited hours of fun using every level as your playground.
Object Library: Store previously summoned objects and your own creations in Maxwell's Magic Backpack for easy access and future use.
Merit Board: Each world comes with a comprehensive list of hints, including the new Starite Vision helper highlighting all nearby starites and starite shards.
SYSTEM REQUIREMENTS
Windows
Minimum:
OS: Windows XP or higher
Processor: AMD Atholon 64 X2 Dual-Core 4000+ or better / Intel Core 2 Duo Processor 2.0GHz or better
Memory: 2 GB RAM
Graphics: ATI X1800 or better / nVidia 7800 or better / Intel 4100 or better. 256MB Video RAM. Shader 3.0 or better
DirectX®: 9.0c
Hard Drive: 2 GB HD space
Other Requirements: Broadband Internet connection
Magical Globe for Rent

Bring 3 Starites to Lily and unlock the world map
Make it Yours

Make a new object using the Object Editor
Helping Hand

Get all the Starites in any level
Patches and his Kite

Bring 8 Starites to Lily
Rex the Dinosaur Hunter

Bring 12 Starites to Lily
Maxwell in Disguise

Change your Avatar
Yarrr, matey!

Bring 16 Starites to Lily
Try This Instead

Create an object using the Object Suggestor
Chillin' with Chilly

Bring 24 Starites to Lily
Tony and the Outlaw

Bring 30 Starites to Lily
Bubbles' Magical Aquatic Adventure

Bring 40 Starites to Lily
Window Shopping

Download a custom object from another player
Buzzing to the Stars

Bring 50 Starites to Lily
Sister Savior

Bring 60 Starites to Lily
Brotherly Love
Help all 40 of Maxwell's brothers
Living Large

Get all object Shards in the Living category
Food Fight

Get all object Shards in the Food category
Cars, Trains, and Planes

Get all object Shards in the Vehicle category
Jamming Out

Get all object Shards in the Music category
Playing with Gadgets

Get all object Shards in the Tech category
Fun with Weapons

Get all object Shards in the Weapon category
Fashion Statement

Get all object Shards in the Clothes category
The Kitchen Sink

Get all object Shards in the Misc category
Notepad Explorer

Get all 217 object Shards
Starite Get!

Get all 106 Starites
Barrel of Monkeys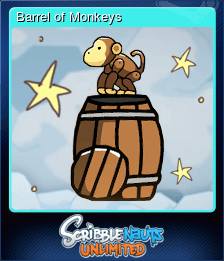 Frog Costume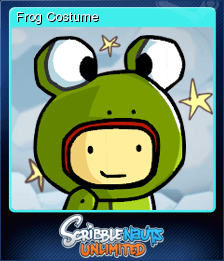 Lily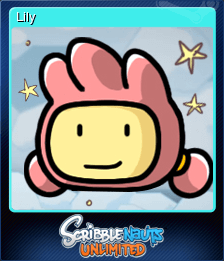 Maxwell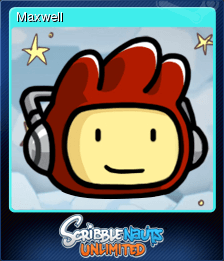 Notebook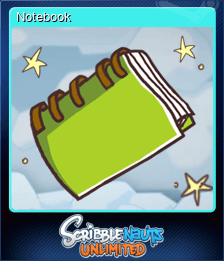 Poison Apple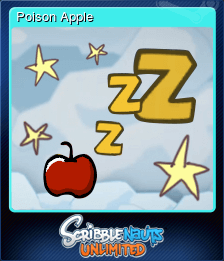 You're My Rock