The Escapists - Duct Tapes are Forever
Release Date: 3 Nov, 2015
1390
RRP: $3.99
Our price: $1.37
NOTE: This content requires the base game - The Escapists - on Steam in order to play.
'Duct Tapes Are Forever' is all new downloadable content which transports The Escapists to the secret world of spies, evil villains and tuxedos.
A villainous boss is determined to track down and capture all the spies who consistently scupper his plans. Take control of a tuxedo-clad super spy as you find yourself trapped in a lair, guarded by henchmen.
Featuring:
All new underground lair hideout for you to escape from
Witty spy themed dialogue and artwork
Brand new items and craftables for you to figure out in order to progress!
All new themed audio
New Leaderboards and achievements
Legal Notice / EULA
The Escapists. Developed by Mouldy Toof Studios. © 2014. The Escapists and Mouldy Toof Studios are trademarks or registered trademarks of Mouldy Toof Studios. The Escapists published by Team17. © 2014. Team17 is a registered trademark of Team17 Digital Limited. All other trademarks, copyrights and logos are property of their respective owners.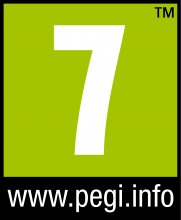 SYSTEM REQUIREMENTS
Windows
Minimum:
OS: Windows XP
Processor: Dual Core CPU 2.4 gHz
Memory: 2 GB RAM
Graphics: Intel HD Graphics 4000, Nvidia GeForce 8000, ATI Radeon HD 4800 Series
Storage: 200 MB available space
Sound Card: Windows Compatible Card
Additional Notes: We recommend updating your PC's hardware drivers before playing. If your PC is no longer supported by your manufacturer and your hardware drivers are very old, you may experience difficulty running the game. Please check with your PC manufacturer for more details.
Mac OS X
Minimum:
OS: OSX 10.8 Mountain Lion
Processor: 2GHz Intel Core 2 Duo
Memory: 2 GB RAM
Graphics: NVIDIA GeForce 9400M or equivalent
Storage: 200 MB available space
SteamOS + Linux
Minimum:
OS: Minimum Ubuntu - 12.04; Recommended Ubuntu - 14.04
Processor: Dual Core CPU 2.4 gHz
Memory: 2 GB RAM
Graphics: Intel HD Graphics 4000, Nvidia GeForce 8000, ATI Radeon HD 4800 Series
Storage: 200 MB available space
Sound Card: Linux Compatible Card