Rise of Insanity
Release Date: 1 Mar, 2018
1008
RRP: $9.99
Our price: $8.86
Rise of Insanity
is a first-person psychological horror game, with additional support for VR, which draws inspiration from greatest psychological horror movies such as
The Shining
,
The Exorcist
and
Silent Hill
.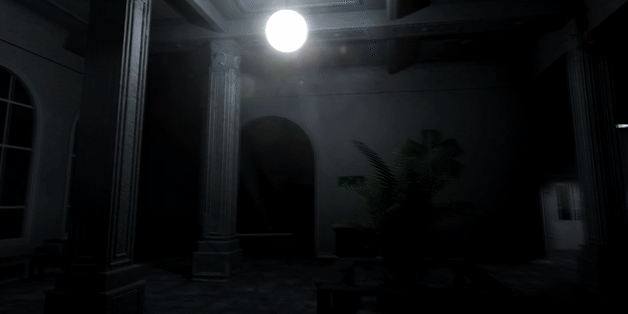 Set in America in the 1970's, the story centers around Dr. Stephen Dowell, a renowned psychologist faced with a difficult patient who shows distinct yet contradictory symptoms of different mental disorders.
The life of the doctor himself is also shrouded in mystery – you must step into his shoes to find out the truth.
What terrible fate has befallen your wife and child? Is your new patient, on whom you are testing your experimental treatment methods, somewhat responsible for what happened? Who is to blame?
Don't lose your nerve and overcome your fear.
Key features
The realistic graphics provide a horrifying and immersive atmosphere that will chill you to the core.

Haunting, atmospheric soundtrack and professional voice acting.

Explore diverse locations inspired by North American architectural trends from the early 70s.

Walk, examine, discover dark secrets and solve logical puzzles. Descend the inner depths of the human consciousness.

Support for VR goggles ( read the FAQ )
SYSTEM REQUIREMENTS
Windows
Minimum:
OS: Windows 7

Processor: PC - Intel Core 2 Quad Q6600, VR - i5- 4590 equivalent or greater

Memory: 4 GB RAM

Graphics: PC - GTX 560 Ti, VR - GTX 970

Storage: 10 GB available space
SteamOS + Linux
Minimum:
OS: Ubuntu 16.04

Processor: Intel Core 2 Quad Q6600

Memory: 4 GB RAM

Graphics: GeForce GTX 660 Ti 2GB

Storage: 10 GB available space
Eye check

Solve the puzzle with the padlock in the hospital.
Explorer

Open 40 shelves and sideboards.
Plumber

Find the mystery with the leak in the basement.
Attentive Listener

Listen to every tape recorder.
Electrician

Solve the puzzles with the electricity at home and night garden
Nosey

Find every note and letter.
The art connoisseur

Find all Teddy's drawings.
Flying School 1

Finish the first level without being beaten up.
The Ring

Watch the movie.
Flying School 2

Finish the second level without being beaten up.
Masochist

Get murdered five times
Sir Theodor Dowell

Find every armor pieces.
Duck's tales

Collect every duck.
Rebel

Don't listen to your wife and go to next level not switching the TV off on the first level.
Reception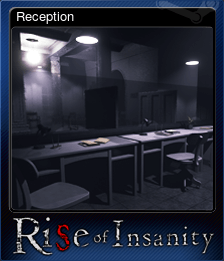 Kitchen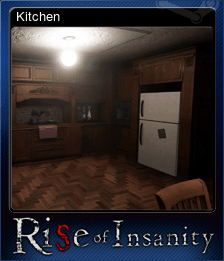 Teddy's Room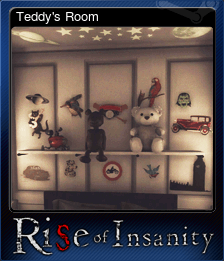 Office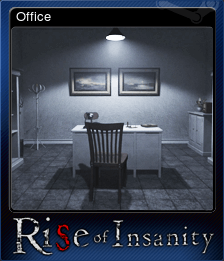 Greenhouse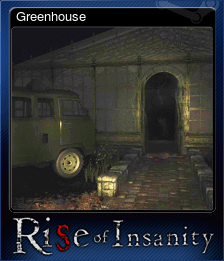 Bird cage