Ember
Release Date: 9 Sep, 2016
1349
RRP: $9.99
Our price: $3.34
About Ember
"Back in the earliest days, there was no sun and the world was dark. The heavens opened up and stars fell like beacons into the pitch black world, and they were known as "Embers". Powerful and wise druids of a primordial race, "the Lightbringers," roamed the land searching for this luminous matter. They performed a ritual of awakening to call the "Embers" out of their deep sleep. Suddenly the world became bright, and the veil of darkness was lifted. The Embers were the embodiment of magical flame, light, and life, but as word spread about the sheer power of the Embers, they came to be hunted and captured…and so the War for Ember began…"
Gameplay overview
A passion project 10 years in the making, Ember is a homage to classic role-playing games (RPG). Enter the world of Ember as a resurrected "Lightbringer" summoned to protect the dying Embers as the world is on the brink of collapse. Beginning in the Deep Barrows, traverse vast environments divided between above ground and underground realms – ranging from lush forests to dry deserts and dark abysses – to reach the City of Light. See how the story unfolds through encounters with strangers by making pivotal decisions about your own destiny.
Key features
Classic-style RPG with 30+ hours of epic adventure
Epic storytelling filled with fascinating characters, lore, adventure, and humor
Over 70 quests with diverse gameplay enabling players to choose their path
Engaging party-based real-time combat system with tactical pause
Over 65 combat skills for the player to use in customized battle party strategy
Encounter hundreds of NPCs with their own tales to tell
In-depth crafting system, from baking bread to forging magic weapons
A seamless world with over 20 handcrafted environments and dark dungeons that are fully interactive and feature movable objects, weather changes and day / night cycles
Adventure with different companions with their own backstory quests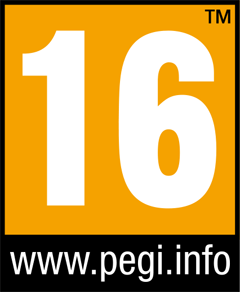 Legal Notice / EULA
© 2016 N-Fusion Interactive Ember, N-Fusion and the N-Fusion logo are trademarks of N-Fusion Interactive Entertainment Corp. Published by 505 Games, Developed by N-Fusion Interactive. 505 Games and the 505 Games logo are registered trademarks of 505 Games s.r.l. and/ or its affiliates. All rights reserved
SYSTEM REQUIREMENTS
Windows
Minimum:
OS: Windows 7
Processor: Core 2 Duo 2.5 GHz or equivalent
Memory: 2 GB RAM
Graphics: ATI Radeon HD 2000 series or NVIDIA 8000 series
DirectX: Version 9.0c
Storage: 4 GB available space
Sound Card: No accelerated sound hardware required
Recommended:
OS: Windows 7
Processor: Core i5 750 2.67 GHz or equivalent / greater
Memory: 4 GB RAM
Graphics: ATI Radeon HD 4870 or NVIDIA GTX 260 or greater
DirectX: Version 9.0c
Storage: 4 GB available space
Escape from the Barrows

Escape from the Barrows and enter the world of Domus.
Meet an Old Friend

Encounter the Darkbringer in Darkwood.
Reunited and It Feels So Good!

Find Fia and return her to her Lantern.
Hammer of the Gods

Meet the Goblin King deep within the Goblin Library.
A Thief in the Ranks

Recruit Zannon to join your party.
Where the Shadows Hide

Infiltrate the Thieves Guild and find their Leader.
What Happened to the Dragons?

Discover what has happened to Moros, the prospective Dragon Hunter.
Searching for the Soulless

Meet the nefarious Necromancer carrying out experiments in the Bog of Souls.
A Lost Soul

Discover what has happened to Gloria and her missing husband Davey.
Bastille Day

Stop Prince Syrion's evil plans.
Becoming Whole

Find your heart and make your Lightbringer whole.
The Cult Lies Beneath

Deal with the mysterious cult living in the sewers below the City of Light.
Spit Shrine

Restore the Sanctuary Shrine.
Tips Appreciated

(Secret achievement)
Shrine Like a Diamond

Restore the Ember Mines Shrine.
Shrine On!

Restore the Giant Cliffs Shrine.
Keep Shrining on Me

Restore the Shrine beneath Radiance.
A Race Reborn

(Secret achievement)
A Blade of Legend

Acquire a mystical, long lost weapon of Lightbringer lore.
Just Keep Swimming

Settle things with the Fish Co. peacefully.
Viking Funeral

Burn the Blue Whale.
Deathbringer

Unleash a horrifying doom upon the world.
Ember Mother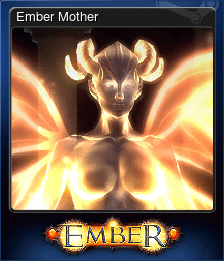 Lightbringer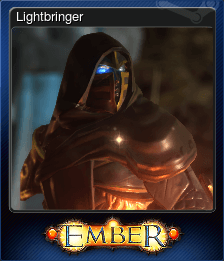 Coren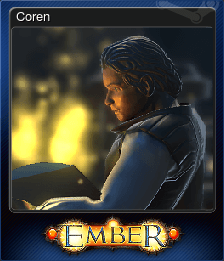 Corra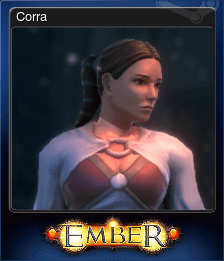 Darkbringer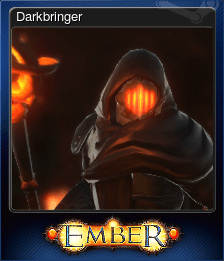 Goblin King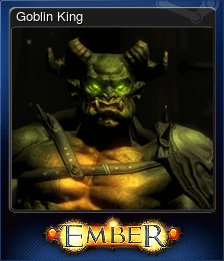 Great White Ember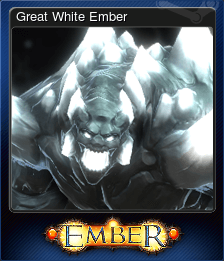 Shepherd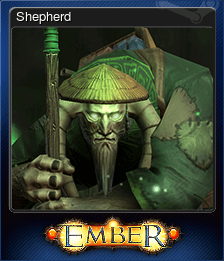 Zannon