Castles
Release Date: 9 Oct, 2015
730
RRP: $2.99
Our price: $1.69
Featuring three modes of play (story, versus and survival) the game can be enjoyed individually or as a multiplayer. With more than 50 levels of randomized gameplay in story mode, you will never play the same game twice. You control an engineer, rather than the blocks themselves, creating a unique gameplay experience. Engineers must match three or more blocks of tools or colors in order to achieve each level's goals. The 7x7 grid allows engineers to move around the perimeter of the central 5x5 grid where blocks fall from above. Snow, wind, fog, and storms challenge the engineers as they work non-stop through day and night. All the while King Edmund's minions, equipped with menacing machinery, are bent on orchestrating the tower's demise.
Castles tells the story of the ambitious King Harold, whose greatest achievement will be the tower you are constructing. As the tower grows taller and taller, more and more challenges arise along with it. Unpredictable weather combined with the efforts of the jealous and vengeful King Edmund, King Harold's nemesis, may thwart your upward progress.
SYSTEM REQUIREMENTS
Windows
Mínimo:
SO: Windows 7

Procesador: Intel Pentium Dual Core 2.6GHz or equivalent

Memoria: 2 GB de RAM

Gráficos: Laptop: Nvidia GT540M or equivalent - Destkop: Nvidia GT440 or equivalent

DirectX: Versión 9.0c

Almacenamiento: 700 MB de espacio disponible
Recomendado:
SO: Windows 7

Procesador: Intel i3 2.4Ghz or greater

Memoria: 2 GB de RAM

Gráficos: Laptop: Nvidia GT 740M or greater - Desktop: Nvidia GTX 460 or greater

DirectX: Versión 10

Almacenamiento: 700 MB de espacio disponible
Repoker

Make a 5 blocks combination
Whack-a-mole

Defeat the Moleman
Stonecutter

Break 50 blocks with the hammer
Dangerous Liaisons

Kill your partner 20 times with the hammer
Piece of Cake!

Get to 2 minutes on Survival Mode
Black Hawk Down

Defeat the Gyrocopter
Duel

Play a game on VS Mode
Work Accident

Kill yourself with dinamite
No chance

End a match without completing any challenge
arachnophobia

Defeat the Spider
Colors

Break a block of each with the hammer
Take this

Send a Repoker to your rival on VS Mode
Back to Hogwarts

Derrota a los gemelos
Let's Rock
Get to 5 minutes on Survival Mode
Big Bang

Break 9 blocks with the same dinamite
Area of effects

Kill your buddy with dinamite
dynamiter

Set 50 dinamite barrels
To the Sky

Finish the Story Mode
Titanfall

Defeat the Titan
It's Over 9000

End a VS match with a Speed bar full and the other empty
Black Hawk Blown

Defeat the Girocopter with a Repoker
Random Fighters

Defeat 20 comrades on VS Mode
Damn I'm Good

Get to 7 minutes on Survival Mode
High Five

Make 100 repoker
Pushing Blocks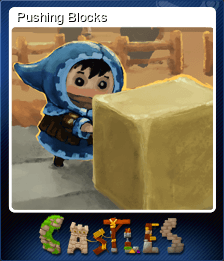 Moooleman!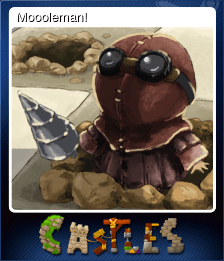 Gyrocopter!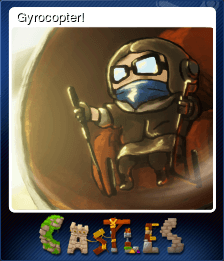 Spider!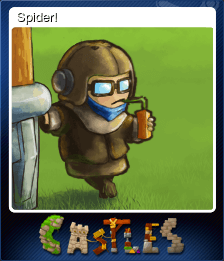 Twins!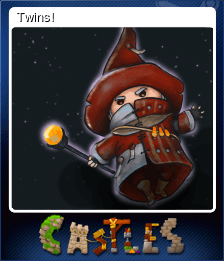 Kong!